Sport
Prop legend hits 500 appearances and admits he's not had his chips yet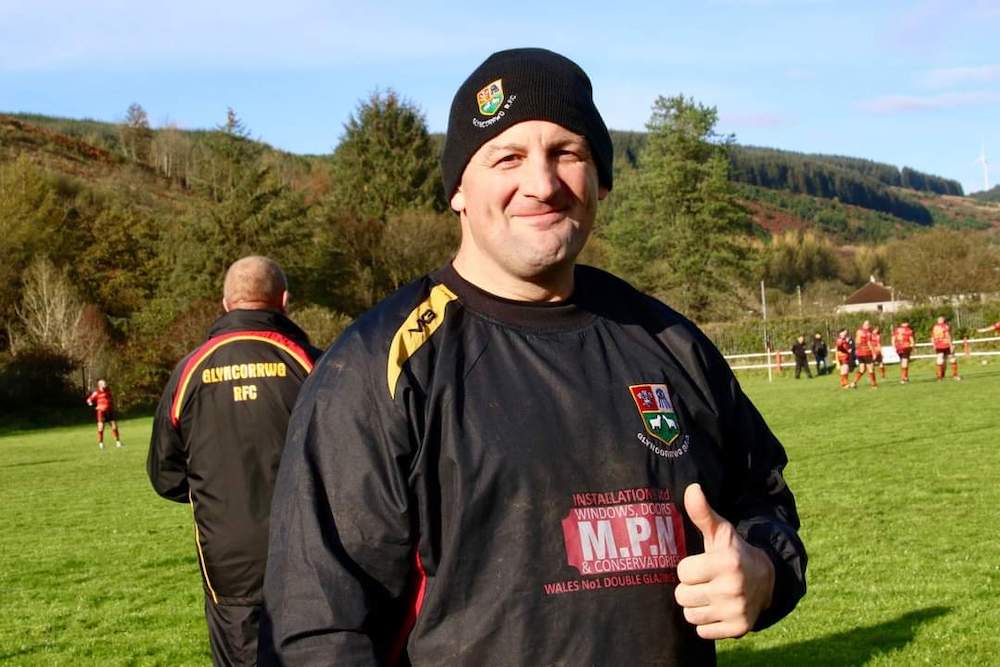 Simon Thomas
Steve "Chips" Ludlow will thoroughly deserve to live up to his nickname with an extra portion of post-match grub this weekend.
The 53-year-old prop forward will make his 500th appearance for Glyncorrwg RFC when they host Maesteg in a local derby on Saturday afternoon.
That's some achievement, while his overall career record is even more eye-catching.
He reckons he has played close on 1,000 games in all, taking into account his early days with Pencoed RFC and guest outings for other clubs, along with all the friendlies, district and representative matches he has figured in over the years.
"I have been battered!" he admits.
So what is it that has kept him at the coal-face for so long?
"I just love playing rugby," he replies.
"When we haven't got a game, I go and help the likes of Tonmawr or Nantymoel out.
"There's good banter when you meet people on and off the field.
"They will say to me 'Oh, you are not still playing, you must be mad!' and things like that.
"But then other people will say 'I wish I had carried on, like you'.
"I just genuinely enjoy playing. It's been something like 45 years altogether."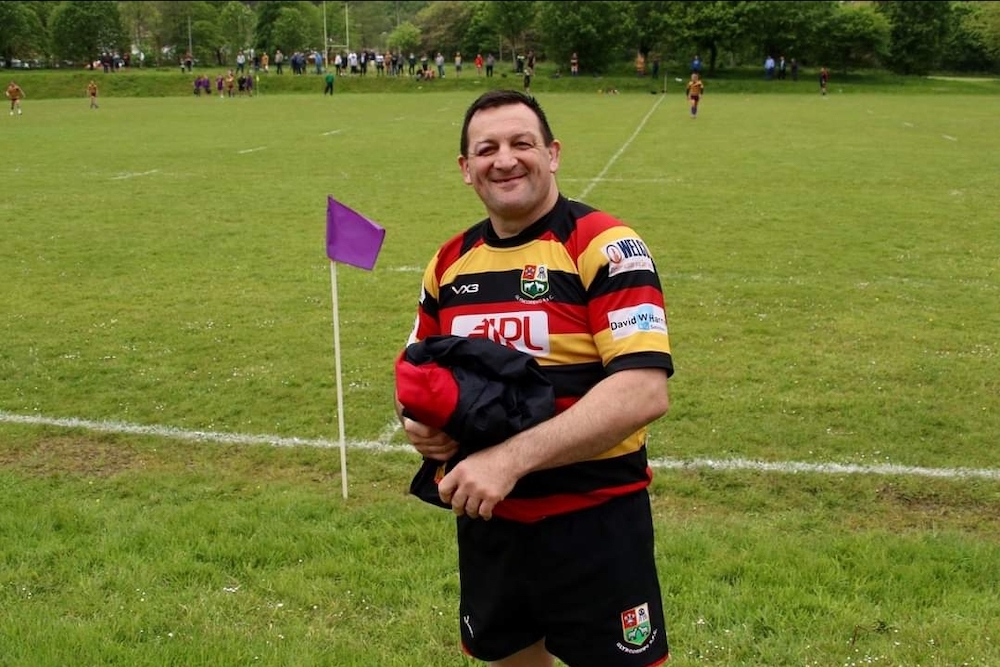 Ludlow started out with his hometown club of Pencoed, coming up through the ranks with the juniors and the youth, going on to make 132 senior appearances for the club before joining Glyncorrwg in 1995 at the age of 25.
His debut came against Bridgend Athletic in January of that year and close to three decades later he is still donning the boots for them in Division Four West Central, having scored 19 tries along the way.
"It's like a family," he says, explaining the appeal of the Afan Valley club.
"I get on well with the boys. That's what kept me there."
He has played at blindside flanker, lock and right across the front row in his time, but it's at tighthead prop he has had the majority of his matches.
"I've been pretty fit through my career and scrummaging has been a big part of my game," he says.
"There are not many props that have had the better of me in the scrum over the years.
"When I turn up to play, they will say 'Not you old bugger again!' because they know they are in for a good game.
"Then if you get the better of someone, they say 'How are you still playing at your age, I am knackered now!'"

Fighting
Reflecting on how the game has changed over the years, he says: "It's a lot safer now than it was.
"You don't expect to have a punch in the face the way you did before!
"There always used to be someone in there to put it about. It could be quite rough and violent at times, with a fair bit of fighting.
"The physical side of it has gone a bit because of health and safety, which is good in one way as at least now you know you can go to work on a Monday and hopefully you haven't been kicked in the head."
As for other changes, he says: "A lot of small clubs are struggling for players. They can't get anyone to come out to play. That's part of the reason why I have carried on."
So just how long will he keep playing for, having turned 53 last weekend?
Ludlow – who lives in Croeserw, just north of Maesteg, and works as an electrician – replies: "I'm not ready to finish yet.
"I've had two games for the Central Glamorgan District this season. They give out caps after ten games and they only play four a year, so it looks like I might be here for another two years!
"I am enjoying it and I don't really want to give up because you are retired long enough, so I try and make the most of it."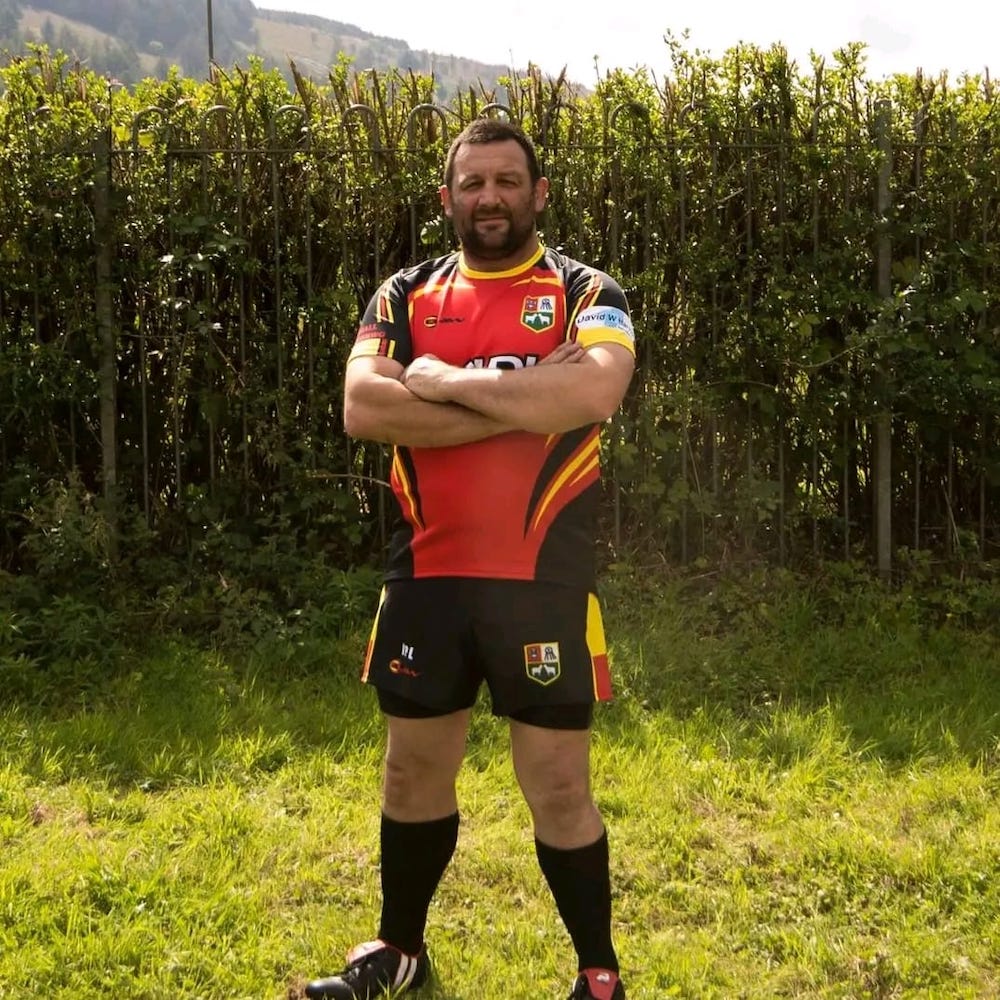 And, finally, what about that nickname?
"I like my food," he explains.
"After training or after a game, they used to cook sausage and chips. A bowl of chips would come out for each of us and I just kept eating them and eating them. I would have one for myself and one for the team, so they called me 'Chips' then. That's what I had my nickname from.
"In those days, I would go through them quicker than what the team would. They used to say 'We haven't had anyone eat like that before!'"
So, memo to the kitchen. Get extra spuds in for Saturday!
---
Support our Nation today
For the price of a cup of coffee a month you can help us create an independent, not-for-profit, national news service for the people of Wales, by the people of Wales.