Sport
'Return and play on your own turf' – journalist's clueless attack on Wrexham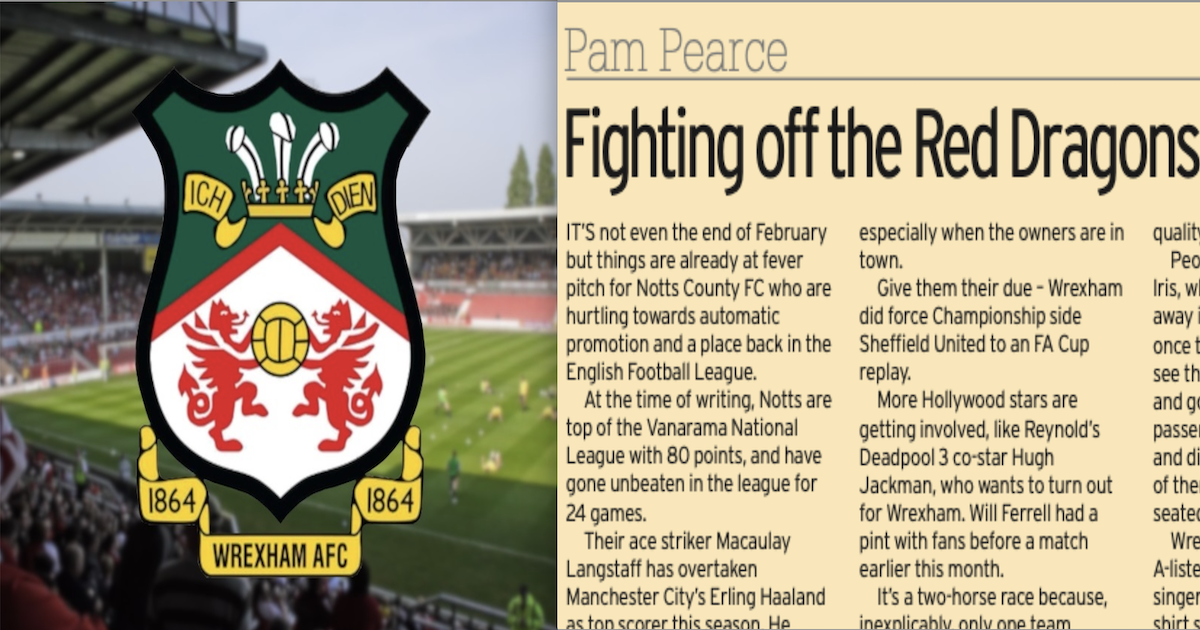 A journalist at the Nottingham Post newspaper has been roundly criticised by Wrexham fans after writing a column which questioned why the club was playing in an English league, and imploring the Dragons to go and 'play on your own turf'.
Notts County fan Pam Pearce, who writes a regular column for the newspaper, was roundly criticised when the article appeared today.
Many Welsh fans pointed out her ignorance and lack of footballing history when she wrote: "Notts County is the oldest football club in the world and should be in the league.
"The past is another country, but so is the location of Wrexham. Why are they even interested in playing in an English league? Wrexham is in Wales."
She then implored Wrexham to return to "play on your own turf".
As many Wrexham fans pointed out all Pam needed to do was do little research, even consult Google, and she would understand why Wrexham play in the English League system, alongside, Cardiff, Swansea, Newport and Merthyr, because they always have.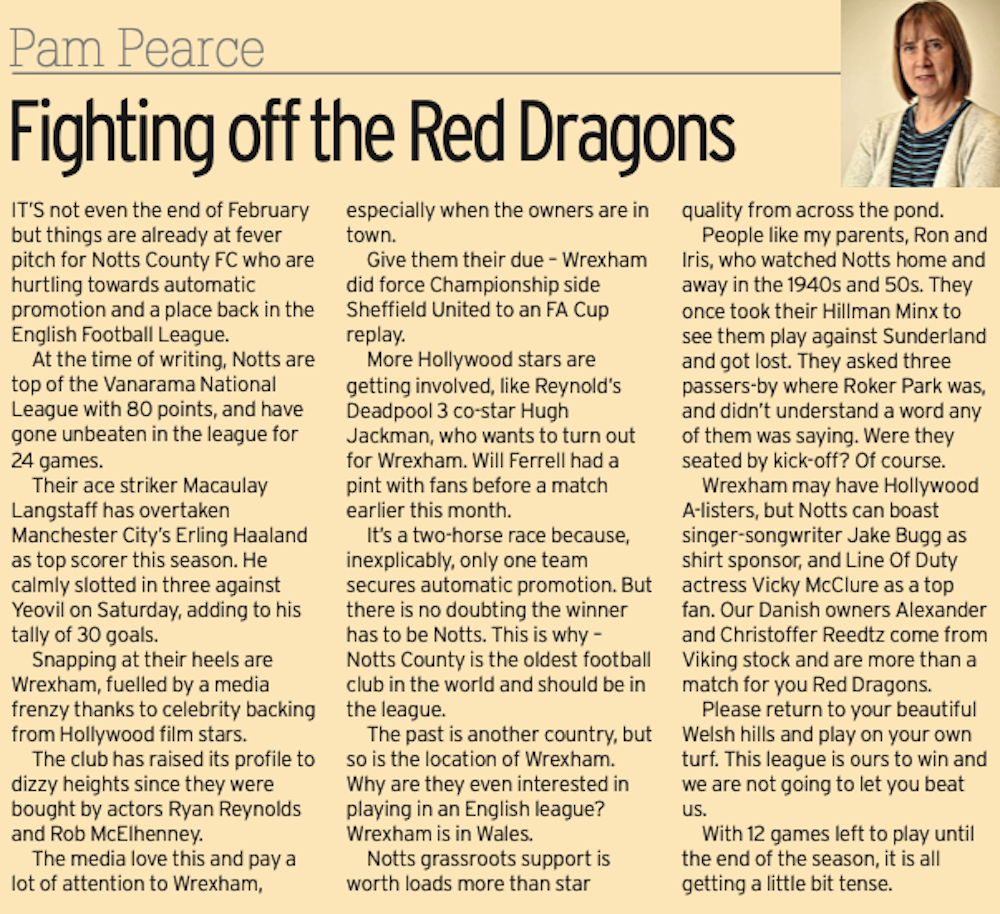 There were lots of comments on Twitter when the offending article was posted.
Fearless In Devotion, the Wrexham AFC pod & fanzine wrote: 'You do realise the Welsh clubs were begged by the English league bosses at the time to join the league because of their much bigger crowds? That's the reason. Bit of research would've shown you that.'
Wrexham fan Cerys Kes posted: 'Pam, I can see the passion and support for your club which is fabulous. Just a shame your piece descends into unnecessary commentary on a rival clubs nationality. Verging on "go back home". Shame on you."
'The Voice of Wrexham' club commentator Mark Griffiths 'I don't like how Notts County were @d to this. A great club, packed with top people who treat you right, that clubs should try to emulate, whose current side is superb (sadly!) They don't deserve to have their name unwittingly exploited to earn clicks for this embarrassing bigotry."
Pam means 'why' in Welsh. All we can ask is why this was allowed to be published!

---
Support our Nation today
For the price of a cup of coffee a month you can help us create an independent, not-for-profit, national news service for the people of Wales, by the people of Wales.