Sport
Rhys Ruddock on why he chose the green of Ireland over the red Wales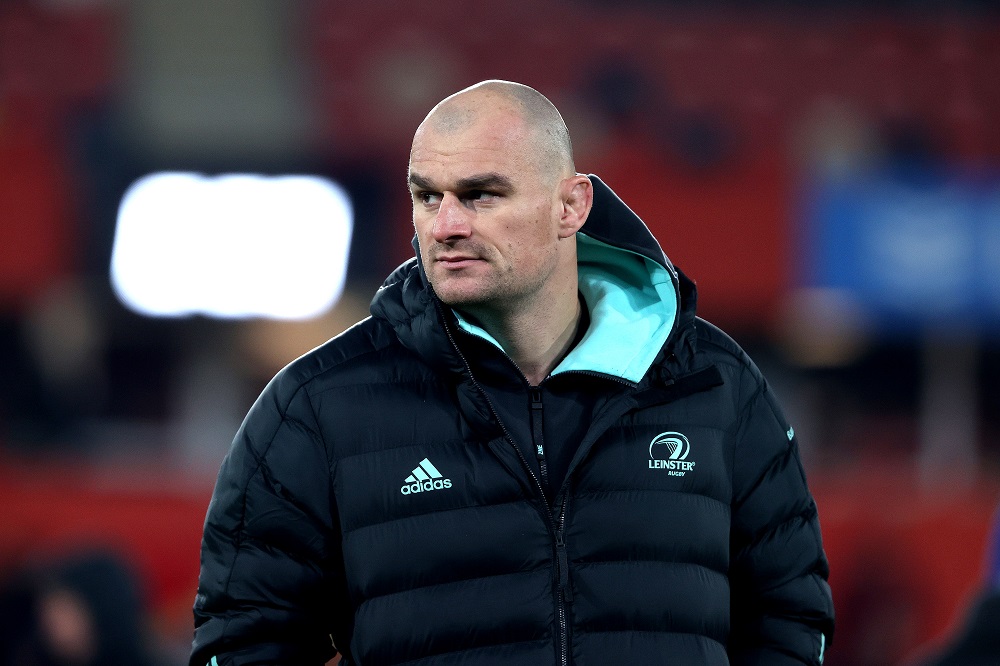 Simon Thomas
The voice on the other end of the line serves as an immediate reminder that Rhys Ruddock is a rugby player with a pretty unique back story. Straight away, it's unmistakable – that Welsh lilt to the accent.
Now this is a man that was born in Dublin, has spent 14 years with BKT United Rugby Championship leaders Leinster and won 27 caps for Ireland.
Yet he spent the bulk of his childhood in Wales, while his Gwent-born father Mike was coaching Swansea, Ebbw Vale, the Dragons and then the Welsh national team, guiding them to the 2005 Six Nations Grand Slam.
During that time, Rhys was involved with the Ospreys age-grade system and played for the Swansea club side. So how did he end up wearing green rather than red at international level?
It's a tale that has its roots in family, with his mother Bernadette being Irish, hailing from Dublin, while it gets even more complex the deeper you dig.
"My dad's mum was originally from County Clare and my mum's dad was originally from Newport," reveals the back-row man.
"So there is definitely that split running through the whole of the family. We were all proud of both.
"There is a great photo of me and my brother Ciaran with both of us holding rugby balls and one of us is in the Welsh jersey and the other in an Irish jersey.
"There are also photos of the two of us wearing a jersey which is half green with an Irish crest and half red with the Welsh crest. So there was always a bit of confusion growing up!"

Swansea
Born in Dublin when Mike was coaching Bective Rangers, Rhys moved to Wales when less than a year old with his dad getting the Swansea job and went to school in the Mumbles area, starting out in rugby with South Gower RFC when he was about five or six.
There was a three-year spell back in the Irish capital at the end of the 1990s as the old man took charge of Leinster ahead of returning to Wales and ultimately taking the national job, culminating in the 2005 Grand Slam which was sealed with victory over Ireland in Cardiff.
"I remember following all those games and being at a few of them," says Rhys.
"There wasn't much conflict in my head. I was supporting my dad and everything he was doing. I was hugely proud of him and fully supporting Wales and behind him. It was a really special time.
"On that last final day, I was on a rugby tour with Mumbles RFC in Butlins in Minehead. All the parents and coaches were having a few drinks watching the match and we were all playing our own little game on the grass outside.
"I remember ringing my dad up after and being really proud. Everyone was delighted, all the Mumbles players, coaches and parents. It was pretty awesome."
Watershed moment
But when Mike Ruddock left the Wales job in 2006 and then took up a new post in England, it also proved something of a watershed moment for Rhys.
"I had all my friends and life in Swansea. At that age, 16, you are not really thinking of moving on and doing something different," he recalls.
"But dad took on the Worcester job, so I was going to have to move school anyway and the opportunity came to go to Millfield in Somerset."
In his final year there, he ended up following in the footsteps of his elder brother Ciaran in representing Ireland U20s.
"After finishing at school, I then had to decide whether I would move back to Wales," he says.
"I had been involved with the Ospreys under-age and so it was a question of whether I would go into their Academy or join the Leinster Academy and pursue that route of playing for Leinster and Ireland over Ospreys and Wales. It was obviously a massive decision.
"I spent a huge amount of my childhood in Wales. I was in that environment of Welsh rugby and I had supported Wales when my dad was coach.
"The turning point – aside from my mum trying to dress me in green all the time – was when I went to Millfield.
"I was suddenly in a position where I was out of what I was used to in terms of living in Swansea, with all my friends around me, that kind of comfort zone.
"It was a case of breaking out of that bubble and deciding for myself what was right for me to do next, moving forward.
"I'd had the opportunity to go over and play Irish U20s with my brother and it kind of just felt right at the time. I felt at home there and like that was what I wanted to do. So I just went with my gut and it's been a great journey, albeit a bit of an unexpected one."
Abrasive
Ruddock made his senior Leinster debut in 2008, swiftly making a big impression with his abrasive, hugely committed play on the flank. A first Ireland cap followed against Australia in June 2010, when he was still a teenager, and he has gone on to share in some memorable days at Test level, including three victories over South Africa, one over the Wallabies, plus the 2014 Six Nations title.
Then there have been the multiple trophy triumphs with Leinster, both in the BKT URC and Europe, amid 217 appearances. There have been opportunities to move away over the years, but the pull of the province has always been too strong.
"I think one of the main drivers is if you leave Ireland you are not going to have an opportunity to play international rugby and then there's the success and environment of Leinster as well," he explains.
"I have been lucky enough to be involved in some big days out, winning the league and Champions Cup. I find it hard to leave when you are always chasing that success again and doing it with a team you feel such a part of as well."
The chase continues this weekend as Leinster look to make it 14 wins out of 14 in the BKT URC as they play host to Dragons RFC, who Ruddock's dad coached some 20 years ago.
For Rhys, now 32, it's a case of still doing the dream job.
"Ever since I was a kid, I always knew I wanted to be a professional rugby player and play at the top level," he says.
"It was always around me, watching my dad coaching, and something I could aspire to do."
And finally, what about that accent?
"My Irish mates think I sound Welsh and the Welsh mates will definitely pick up on some of the words and phrases I am using and maybe a little bit of an Irish twang here and there," he says,
"I have always had that. No-one is willing to claim the accent. I can't fit in anywhere!
"I do notice when I go back to Wales the accent gets a bit stronger, which I can't help. I would say it's probably more Welsh than Irish."
Whatever the accent, Ruddock has proved to be a great servant of Irish rugby and one of the most respected figures in the game.
---
Support our Nation today
For the price of a cup of coffee a month you can help us create an independent, not-for-profit, national news service for the people of Wales, by the people of Wales.