Sport
Rob McElhenney and Ryan Reynolds are one in a billion for tourism industry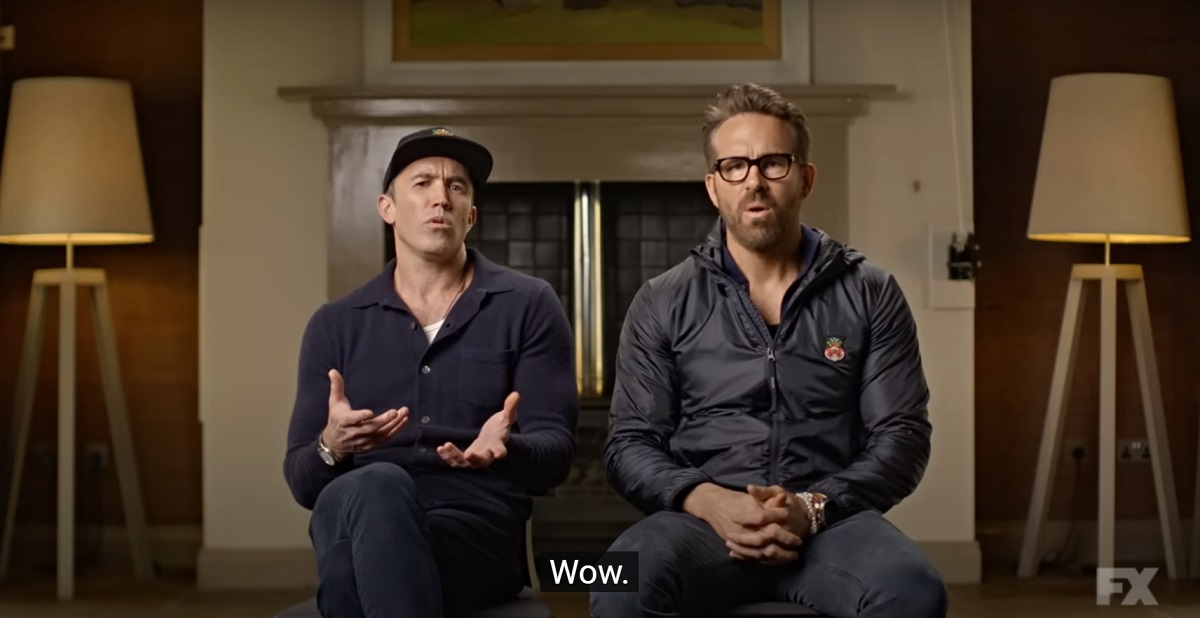 A Welsh tourism chief says Hollywood A-listers Rob McElhenney and Ryan Reynolds have given North Wales a £1 billion boost.
According to Jim Jones, the chief executive of North Wales Tourism, the global publicity generated by the Wrexham AFC co-owners has put the whole region on the map like never before.
He said: "It's impossible to accurately calculate the precise value of the profile created by their special brand of magic, but the Rob and Ryan factor would undoubtedly be worth more than £1 billion if you had to pay for the equivalent coverage in advertising."
The change in the fortunes of the club since it was sprinkled with stardust has been incredible – creating a global fanbase and promoting Wales worldwide. It has also prompted a huge influx of overseas fans to North Wales after the Welcome To Wrexham docuseries became a massive international hit.
A pre-season tour to the US only heightened the popularity of the club.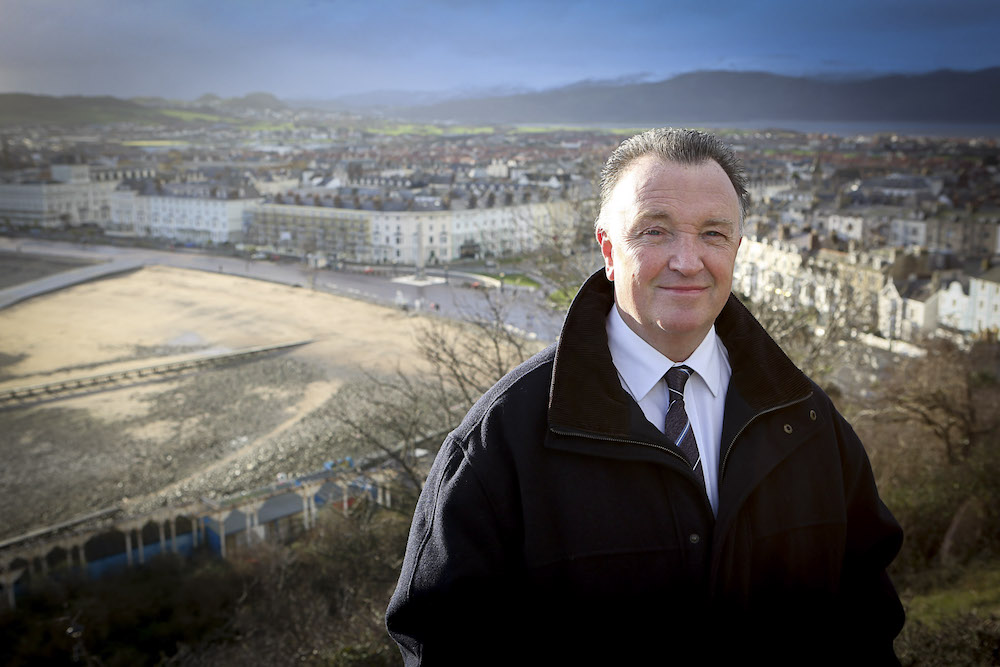 Mr Jones added: "We need to capitalise on the fairytale success of Wrexham football club and the fantastic job Rob McElhenney and Ryan Reynolds are doing, not only in reviving the club and taking it back to the promised land but the global headlines they are getting in the process.
"When it comes to marketing, Rob and Ryan are absolute geniuses. It's brilliant for the city of Wrexham but the whole of North Wales is benefiting from the golden glow of the priceless publicity generated by their brilliant documentary series, Welcome to Wrexham.
"They've raised our profile, especially in north America and we're already seeing an influx of tourists as a result and they're not just going to Wrexham, they're also exploring the rest of North Wales.
"People used to say that Chester was the gateway to North Wales but Wrexham is the new gateway to North Wales now.
"We've got people ringing us up to book tours and they want executive tickets to watch Wrexham and while they're here they also want to do other things to make the most of their visit.
"Once people come here they are enchanted because we have so much to offer.
"We have spectacular scenery, fantastic hospitality and amazing attractions in abundance.
"After a particularly tough time in tourism and hospitality, Rob and Ryan are providing a ray of sunshine."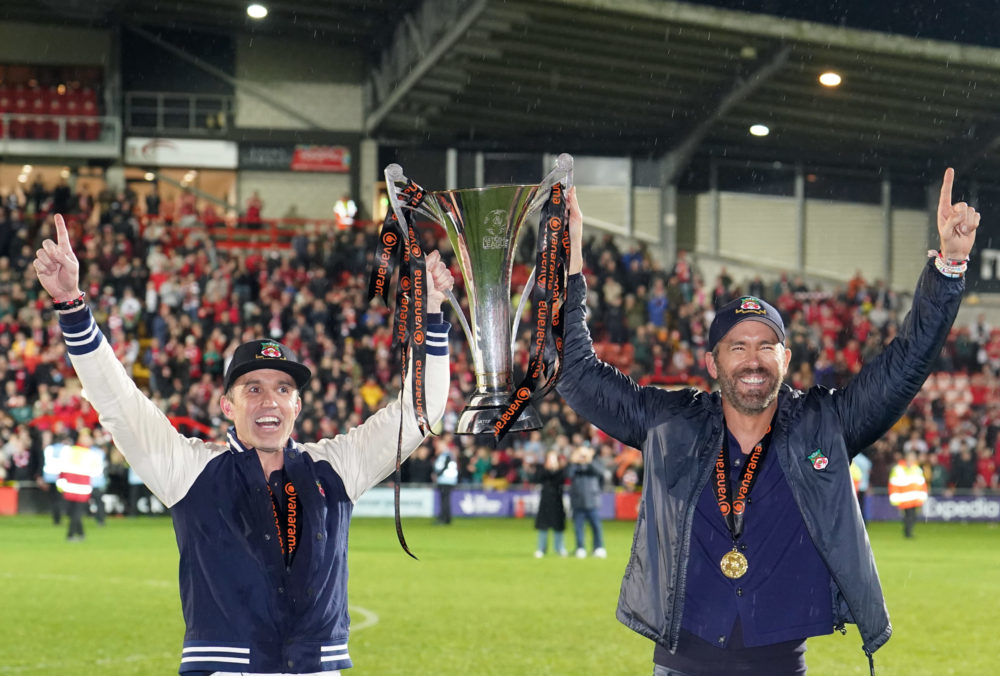 The owners recently reassured fans that they were in it for the long haul, saying they would not get bored at Wrexham as they build a "sustainable business" at the newly-promoted club.
Wrexham ended a 15-year absence from the English Football League following the actors' investment in the Welsh club paid handsome dividends.
The pair took over the club from the Wrexham Supporters Trust in February 2021 and have invested heavily on infrastructure and strengthening manager Phil Parkinson's squad since, with some reports suggesting an outlay of over £10million.
"I find it fascinating there are people who assume this could ever be boring in any stretch of the imagination," said McElhenney, speaking on the Fearless in Devotion podcast.
"The things we have done and felt in the last two-and-a-half years just don't exist in our worlds – or any world that I can think of.
"So getting bored would never be on the list of things that would happen.
"But I also think about any cynicism or criticism that we might get, that is simply by nature just not creative in any way or helpful in any way, is generally just a reflection of how someone is feeling about themselves or something they may have gone through in their life."

Premier League
Reynolds has made it clear that he wants to take Wrexham to the Premier League and admitted that his involvement in football has become an "addiction".
He said: "We don't pretend it's just salad days ahead. It's a journey.
"It's making sure that no matter what we do as stewards of this club we are avoiding stasis or backtracking at all cost.
"That can sometimes happen, at least from when I've observed other clubs, you can get in this cycle where you're just keeping your head above water.
"So we always want to be on that inexorable march forward, not just as a club but as a community, and Rob and I love Wrexham about as much as two human beings could love anything on this planet."
Wrexham have strengthened again this summer and there may be further signings before the transfer window closes in order to make a League Two promotion challenge this season.
However, Reynolds and McElhenney are adamant they will not be "writing cheques to keep the business of the club afloat".
Strategy
McElhenney said: "From the beginning we've been talking about what our short-term strategy is and what our long-term strategy is because we've always said we want to build a sustainable business.
"We look at the entire club as a massive investment – an investment in the club, town and future.
"And neither one of us wants to put ourselves or the club in a position where any one of us are just writing cheques to keep the business of the club afloat.
"Everything we've done since we've come in is to ensure no matter who comes in – and hopefully it's us for the rest of our lives – we are building a sustainable business. Whatever that might mean in the future, who's to say?"
Deadpool star Reynolds said he was contemplating Wrexham's future within hours of them capturing the National League title.
Reynolds said: "Almost the next day I was so excited to dig in to what's next for the club, which I'm proud to say and deeply regretful to say because I should have enjoyed that moment, which I did.
"But I'm so excited to repeat that feeling as much as possible and just grow, grow, grow as big as we can possibly get and continue to deliver.
"The great moments we've had so far do not exist without the bad. That's football.
"It's a heart-breaking sport and I'm addicted to it now and you have to have both."
Jim Jones, the chief executive of North Wales Tourism, was speaking ahead of the annual Go North Wales Tourism Awards at Venue Cymru in Llandudno on Thursday, November 23.
The Oscars-style ceremony to celebrate the heroes of the tourism and hospitality industry will be hosted by respected ITV Wales journalist Carole Green.
The window for submissions in 19 categories is open until Monday, October 9, and more details can be found HERE
---
Support our Nation today
For the price of a cup of coffee a month you can help us create an independent, not-for-profit, national news service for the people of Wales, by the people of Wales.