Sport
'Rob McElhenney and Ryan Reynolds flying over for National League Playoff Final'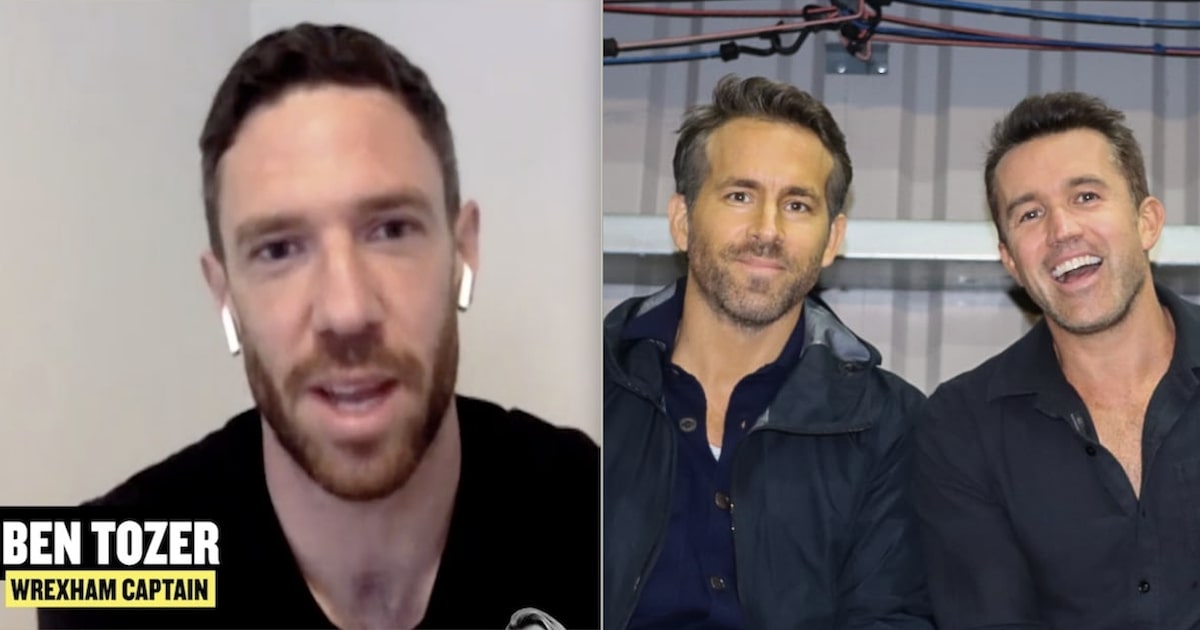 Wrexham captain Ben Tozer has revealed that the club's star owners Rob McElhenney and Ryan Reynolds will be flying in for this weekend's National League Playoff Final between Notts County and Chesterfield.
Appearing on the TalkSport breakfast show with Laura Woods and Ally McCoist, the Dragons' skipper told them how Rob McElhenney, who was in Las Vegas with the squad, stayed up to watch the playoff semi-finals – and that both Rob and Ryan will be at Wembley Stadium for the final on Saturday.
He said: "I know a few of lads who play for both teams actually. I might be going to the game on Saturday. Fortunately or unfortunately we missed having to play those games (National League semi-finals) they sounded pretty epic
"Rob who was out there with us, he took the time to stay up to watch the games. In fact, I believe him and Ryan are flying over to watch the game on Saturday. That's something they want to honour. We are genuinely all rooting for Notts County because of the way they pushed us this season and we think they're the ones who deserve it."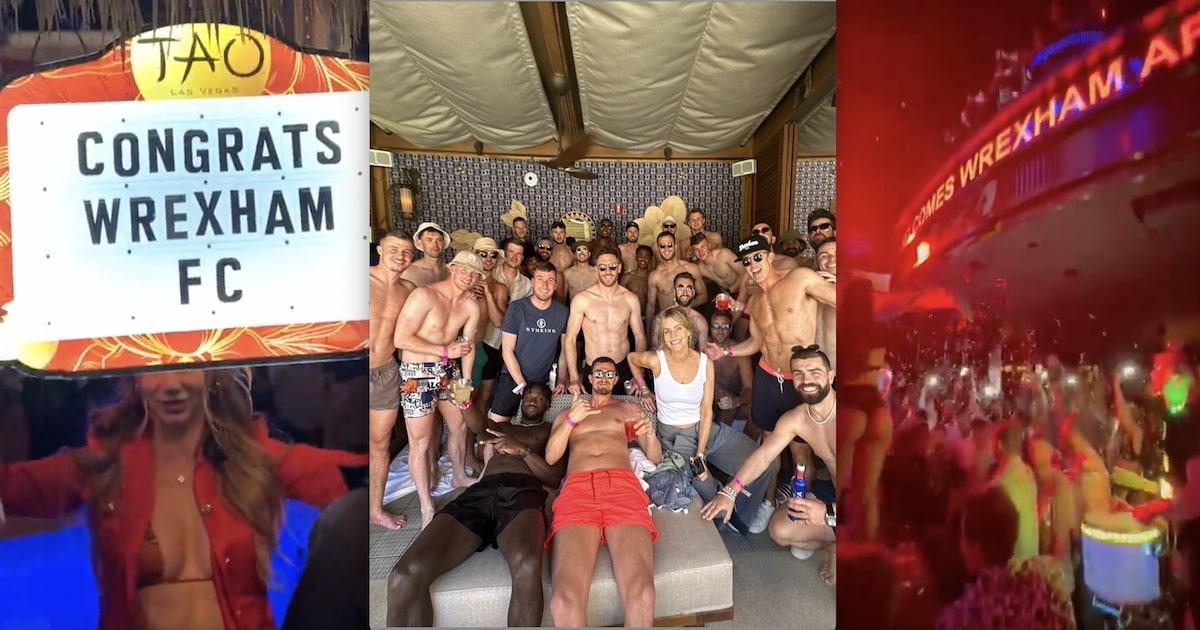 The Wrexham skipper also opened up on their trip to Las Vegas laid on by the owners as a treat for winning the National League.
Pictures and videos have been appearing on social media which showed the players partying hard and living their absolute best lives.
Tozer listed all the restaurants, pool parties and nightclubs where they were given hospitality, which the player described as 'incredible'.
"We got there Thursday dinner time, they took us to Hakkasan for dinner which was amazing and then we went to Hakkasan Nightclub and they treated us to the best tables and it was just insane really. Almost everything was insane," he said.
"The next day they took us to Wet Republic Pool Party which was again the best tables and the best layout for us and everything was free, then in the evening was Omnia Nightclub and four of us got to go up on stage with Steve Aoki.
"Tao Pool Party followed by Tao Nightclub then we had to get up and go in the morning."
He added: "Everything was free and the treatment we had was almost like royalty. The owners are just incredible.
"We had security everywhere we went. If anyone needed to go the toilet they would go with us. It was so bizarre.
"We really do have the best owners in the world. Everything they've promised they've delivered on."
READ MORE…
Watch: Wrexham players are living their absolute best lives in Las Vegas

---
Support our Nation today
For the price of a cup of coffee a month you can help us create an independent, not-for-profit, national news service for the people of Wales, by the people of Wales.