Sport
Sports pundit tells Wales fans to support England in the rugby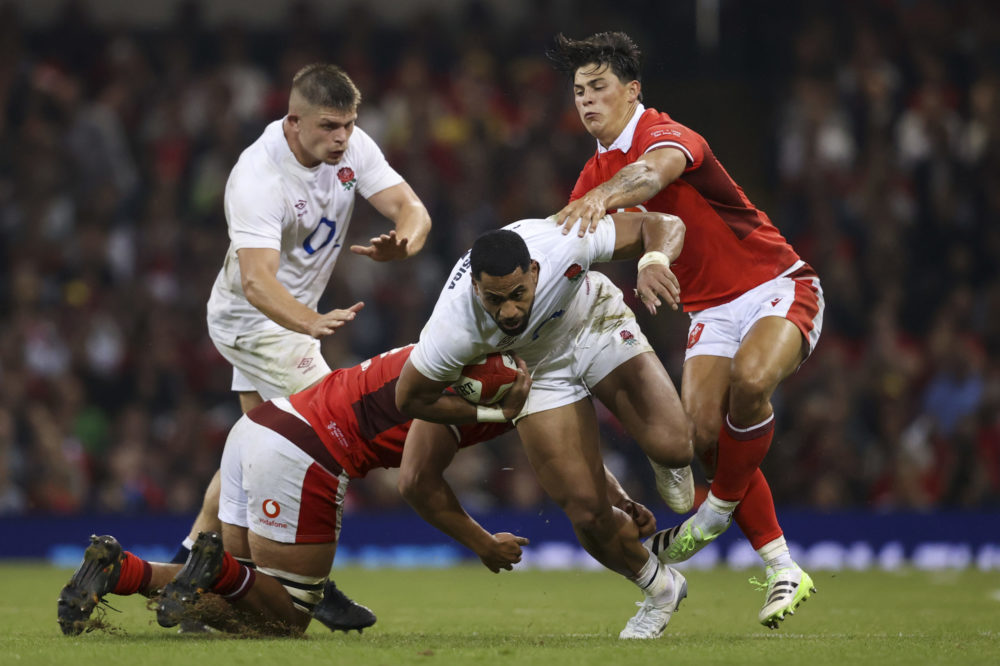 David Owens
There are three things in life you can rely on – death, taxes, and the delusional belief of English sportswriters that anyone from Wales, Scotland and Ireland should support England at a World Cup.
We've had it in the football – at both the Euros and the World Cup – the tone-deaf appeal of those with no understanding of sporting tribalism nor the vagaries of quality banter.
Now, with England somehow the sole representative of the northern hemisphere left in the Rugby World Cup, another one of those journalists who patently loves a wind up and a waste of column inches has implored Welsh, Scottish and Irish rugby fans to throw their support behind Steve Borthwick's team when they come up against the reigning World Champions, South Africa in this weekend's World Cup semi-final.
The man responsible for this skew-whiff reasoning is Jim White of the Telegraph.
Writing in the newspaper, he implored those non-English supporters from the northern hemisphere to get behind England, reasoning it is not good for the state of the sport to see the southern hemisphere triumph yet again.
He wrote: "Even as I write this I can see the smirk spreading across the faces of my Welsh, Scottish and Irish friends. But hear me out. When it comes to Saturday's World Cup semi-final, followers of the other home nations – and indeed of France, Italy and all European rugby countries – might be advised to put aside tradition, temporarily swallow their animosity and get behind England.
"Here is a suggestion for readers in Cardiff, Dublin and Edinburgh long schooled in the belief that they should stick up for anyone but that lot: however tempting it might be, don't go out and buy a green shirt, change your name to De Kock and get yourself a Siya Kolisi tattoo. Instead just think, for once, it might actually be a good thing if England come out on top.
"And here's the thing: Saturday is not a Six Nations encounter. This is the World Cup. This will be a match with a different significance to the annual local spat. This is the competition which will decide where the epicentre of world rugby is located. And as such this might just be time to put aside the old divisions.
"This is the 10th edition of the scramble for the Webb Ellis Trophy, yet across that history, one of the home nations has reached the final a mere four times, winning it just the once. The fact that on all of those occasions it was England should be a matter of some dismay for those who value the traditions of rugby in Great Britain and Ireland.
"Moreover, if, as every hint of the present and past form book suggests, New Zealand face South Africa on Saturday week in the final, it will be a further kick in the teeth for British and Irish rugby. It will deliver another bristling statement of southern hemisphere superiority.
"In truth, we all know there is little point getting too exercised about England's chances on Saturday. The likelihood of Farrell and his colleagues doing anything other than being bulldozed by the Springboks is vanishingly small. Which, it could be argued, is another reason to get behind them. It is the British way to support the underdog, even if they are England.
"And frankly Kanye West has more chance of being invited round to dinner at Taylor Swift's place than Steve Borthwick's side have of bettering the world champions.
"Ultimately, though, the answerable fact is the home nations need an England victory… And take comfort, even as you put aside all convention and cheer an England victory, in the knowledge that if the boot was on the other foot and it were Wales, Scotland or Ireland facing South Africa in the semi final, everyone of an English disposition would be cheering them on. Wouldn't they?"
It's an engaging argument Jim, eloquently and humorously put, however we're not falling for your thinly disguised albeit cheeky clickbait.
If it was Scotland or Ireland, we might well cheer loudly and throw our collective support behind our Celtic brethren. However, given it's England there is more chance of hell freezing over than finding a Welshman who will support England on the weekend.
This is not us being petty. It's just tradition. It is what it is. Or should I say, it's everything English rugby is – elitist, arrogant, boorish, classist and riddled with establishment cronyism.
Oh yeah, and the only song you repeatedly sing is about slavery. Yikes.
No hard feelings then. Happy flight home.
Lots of love, Wales.
p.s. And if you don't believe us look at the replies underneath your tweet about this story. You might need a hard hat and some protective goggles.

---
Support our Nation today
For the price of a cup of coffee a month you can help us create an independent, not-for-profit, national news service for the people of Wales, by the people of Wales.