Sport
Steve Phillips is set to resign as WRU chief executive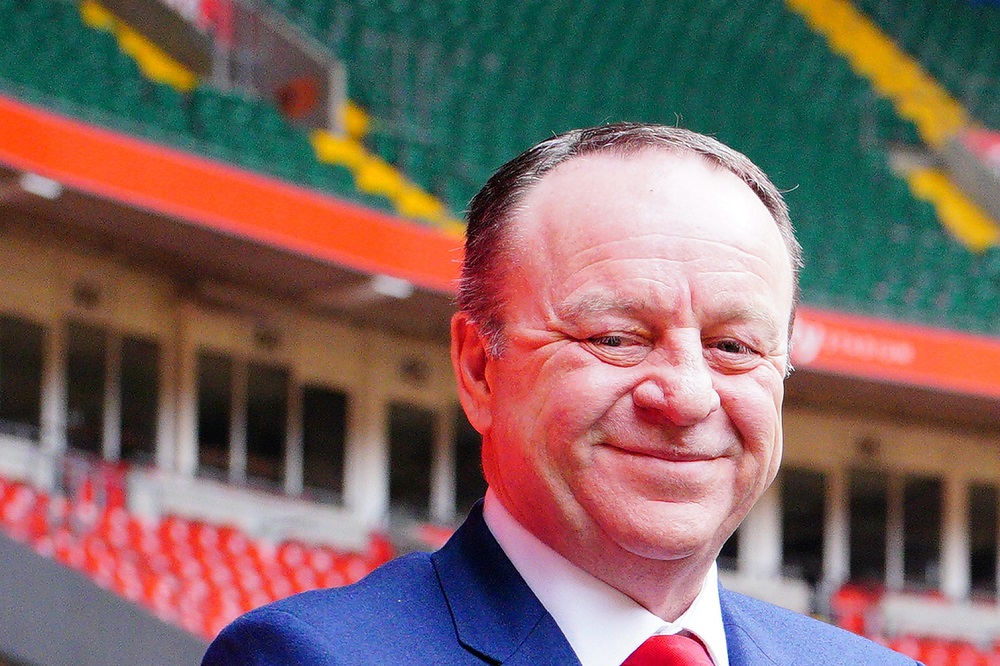 It is understood that under-fire Welsh Rugby Union chief executive Steve Phillips is to leave his role.
It is expected he will announce he is standing down later today after one of the most turbulent periods in the WRU's history.
Phillips had initially vowed to continue in his role, but it is understood he has heeded the growing calls for him to resign.
It comes after a BBC documentary raised a number of allegations of misogyny and racism in Welsh rugby's governing body.
A number of former Welsh Rugby Union employees took part in an investigation by BBC Wales – which was screened on Monday night – with accusations about their time at the organisation, detailing claims of a "toxic culture" there.
Charlotte Wathan, general manager of women's rugby until her resignation last February, spoke of how a male colleague said in front of others in an office that he wanted to "rape" her, while another unnamed contributor says she was left contemplating suicide by her experiences of bullying and sexism at work.
WRU chair Ieuan Evans has vowed that an external taskforce will be established to help tackle the allegations that have been made.
But the Welsh Rugby Players Association (WRPA), which represents players at Welsh rugby's four leading teams, Dragons, Scarlets, Ospreys and Cardiff, yesterday called for "the strongest possible action being taken as soon as possible".

Misogyny
A letter addressed to WRU chairman Ieuan Evans and signed by players' body chair Ashton Hewitt and chief executive Gareth Lewis said: "We are writing on behalf of the Welsh Rugby Players Association (WRPA) to say we are appalled by the recent allegations of misogyny and discrimination in Welsh rugby… we strongly condemn discrimination of any kind.
"As stakeholders in Welsh rugby, we all have a responsibility to actively combat any form of intolerance and discrimination – including misogyny, sexism, racism and homophobia – setting an example for the wider community to which our organisations contribute. This is something that begins internally.
"These unacceptable incidents, arising from a culture that enables such behaviour, have a profound impact on individuals and communities throughout society, and within the game we love.
"It is time that the WRU and its leadership truly takes responsibility for living up to the inclusive values that rugby claims to pride itself on.
"Otherwise, discriminatory behaviours, with a lack of condemnation and consequences, create an environment that discourages people from being part of our game, including but not limited to women and those from marginalised groups.
"Specifically, we urge the WRU to investigate the process that was carried out when the allegations were originally raised and review the outcomes.
"We also call for transparency with all stakeholders and the public regarding the outcome of the review we understand will now be conducted into the WRU's culture, along with what solutions will be put in place as a result, to ensure that such occurrences are prevented in the future.
"Ultimately, we support the strongest possible action being taken as soon as possible, to address the wide-ranging concerns that have been voiced from across the game and our nation.
"Without the appropriate action being taken, it sends a clear message to victims of sexism, misogyny, racism and any other form of discrimination that they are not protected and supported by those in leadership positions."
Senedd
Ieuan Evans is to be questioned in the Senedd over the allegations, with the former Wales wing and the Welsh government's deputy sports minister Dawn Bowden invited to a sports committee meeting on Thursday.
The pair met on Friday to discuss the independent taskforce, with Sport Wales acting chief executive Brian Davies, Sport Wales chair Baroness Tanni Grey-Thompson and WRU chief executive Steve Phillips also in attendance.
Phillips, who said in a statement earlier this week that "our culture was not where it needed to be", had faced calls for his resignation over the allegations.
A letter sent to Evans on Thursday demanding the immediate removal of Phillips and the entire WRU board has been endorsed by all four Welsh regions.
A Union statement released on Friday night said, in order to maintain independence, Sport Wales will advise on the process to appoint a chair to oversee the investigation, set its scope and parameters and recruit key personnel to its panel.
Evans said: "We are keen to progress with this investigation as soon as possible and greatly welcome the contributions of all in attendance today.
"The meeting discussed urgent next steps and concluded that the investigation will focus on culture and behaviours."
---
Support our Nation today
For the price of a cup of coffee a month you can help us create an independent, not-for-profit, national news service for the people of Wales, by the people of Wales.