Sport
The agony and tragedy of Wales v Romania – 30 years on
Leon Barton
November 17th 1993 was a date that promised so much but ended up going down in infamy in the annals of Welsh football. A date that could have seen Wales reach their first World Cup since 1958 but instead lead to deflation on the field and tragedy off it. The fallout was felt for years with Welsh football hitting the depths for the rest of the decade.
But that's jumping ahead, let's back-up a bit…
Wales had narrowly failed to qualify for Euro '92, missing out by one point to the newly reunified Germany. With only seven spots up for grabs to join the hosts Sweden it was tough to get the the Euros in those days but hopes were high that the nation could end it's qualifying hoodoo in the following campaign. Wales were in a group with Romania, Belgium, Cyprus, the Faeroe Islands and Czechoslovakia who, after the country split in January 1993, because known as the RSC (the Representation of Czechs and Slovaks). The top two teams would go to the World Cup in the USA, the first tournament to be held outside Europe or South and Central America.
Terry Yorath (Wales manager): We really felt we were in with a great chance of making the finals. As it turned out, we couldn't have got off to a worse start in our first match vs Romania in Bucharest in May 1992. We were losing 5-0 at half time! 'What do I say to them?' I asked my assistant Peter Shreeves in desperation. He looked at me, paused for a second and then uttered the words I will never forget. 'You're the manager!' Thanks Peter. We had a word with the boys about defending and to be fair, they turned it around in the second half with Ian Rush scoring to make it 5-1 – a partially successful exercise in damage limitation.
Mark Ainsbury (Wales fan): Having been in Romania for the 5-1 I knew that Gheorghe Hagi (who scored twice) could play blindfolded and still demolish us.
Richard Taylor (Wales fan): Hagi was one of the best players in the world at the time.
Terry Yorath: Five days later, on Monday 25th May 1992, my whole world collapsed when our son Daniel, died in my arms while we were playing football together in the back garden of our home in Leeds. He was just 15 years old.
Gabby Logan (TV presenter/Terry Yorath's daughter, then aged 19): Daniel had just signed to be a professional footballer for Leeds United, who had just won the league. He was a beautiful, strong, fit, healthy, handsome, popular young man. He rode through his teenage years with charm, joy and humour. It is easy to deify the dead but I am only telling you what everyone who knew him would say. He had everything to live for. Later we found out he'd had a hypertrophic cardiomyopathy – a catastrophic heart attack. It was like a sledgehammer came from nowhere and smashed my family – and my world – into a million tiny pieces.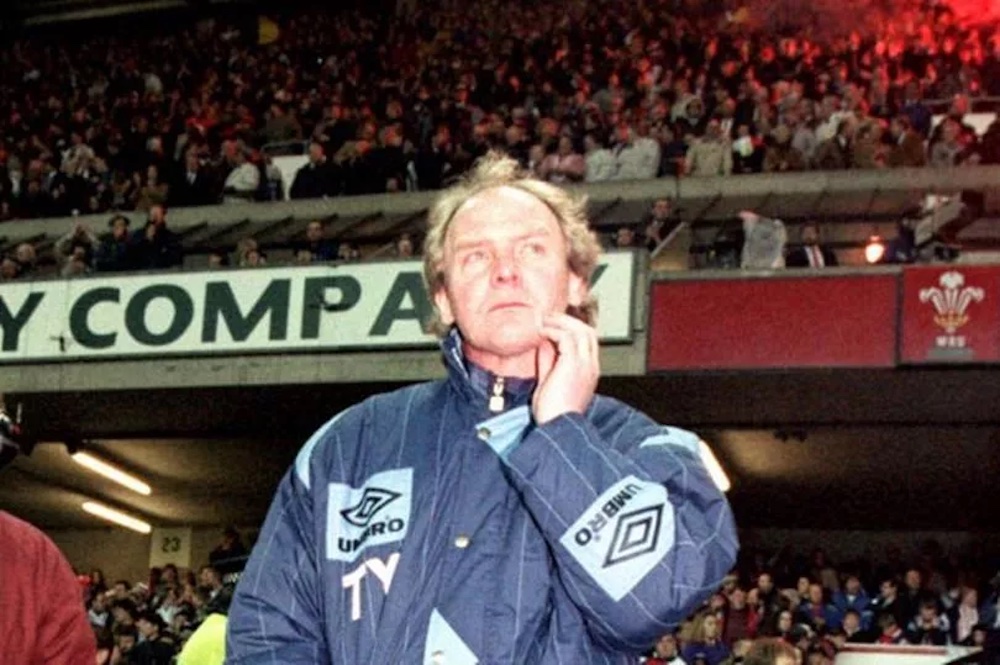 Terry Yorath: My life hasn't been the same since. I've never been able to get over Daniel's death and I never will.
Gabby Logan: Dad couldn't shake himself. He couldn't find a way to find happiness in life's lighter moments. He had a big task of trying to take Wales to the World Cup and that was, I suppose, a really good focus for him. Daniel adored the Wales football team. He was buried in a Welsh football kit.
Russell Todd (Wales fan/founder of Podcast Peldroed): Yorath was a man facing so many of his demons – the Valley Parade fire (he was assistant coach at Bradford City when 56 people died in May 1985 and witnessed unspeakable horrors), his son. Sadly, more were to come.
Terry Yorath: l took leave of absence from the Wales job over the summer for three fixtures but returned to work when our campaign to qualify for the 1994 World Cup restarted in September. We hit the Faeroe Islands for six at Cardiff Arms Park with Ian Rush scoring a hat-trick and our campaign was really up and running when we beat Cyprus in Limassol a month later. Mark Hughes scored the winner. We then took a step backwards – a 2-0 defeat by Belgium in Brussels. Frankly, we were shambolic.
Phil Stead (author of Red Dragons – the story of Welsh football): Belgium had surprised many with their storming start to the campaign, winning all six games by the time they visited Wales in March 1993. But Wales were encouraged by the RCS's failure to beat Cyprus. Yorath gave a surprise recall to 32 year old (former captain) Kevin Ratcliffe who was playing for Cardiff City in the fourth division.
Kevin Ratcliffe (Wales defender): In many ways that Belgium game was the finest I ever played for Wales. I felt I justified Terry's faith in me.
Phil Stead: Ryan Giggs had been named PFA young player of the year for a second successive season in 1993, but had still made just five substitute appearances for his country.
Terry Yorath: I was convinced the time had come to give Ryan his first start – and he proved me right. He had a great game vs Belgium and topped it off with a fantastic free kick to put us on our way. Rushie scored the other and the 2-0 win was a turning point because it kick-started our campaign.
Phil Stead: Wales were now unbeaten in six games at Cardiff Arms Park, lying just a point behind second-placed Romania.
Terry Yorath: Sparky (Mark Hughes) was back on the scoresheet a month later when we drew 1-1 with the RCS in Ostrava. We then beat the Faeroes 3-0 in Toftir in our last match before the summer break.
Ashley Drake (publisher – St Davids Press): We finished the campaign with three home games, needing two victories (from what I remember). The first game was the one that killed us as we let a 2-1 lead slip and it ended with a meek draw v the RCS, which put all the pressure on the final two games. We got past Cyprus but the big one, the make-or-break game, was against the best team.
Terry Yorath: Belgium had 14 points while Romania, Wales and the RSC all had 12. On the night we played Romania, Belgium would meet the RSC so the race was wide open. The Belgians needed a draw to qualify but it was a case of winner takes all at Cardiff Arms Park on Wednesday 17th November 1993.
Rhodri Davies (Wales fan): The team had captured the Nation's imagination, and this was symbolised by Ryan Giggs. I had an A2 fold out poster of Giggs which came for free with Wales on Sunday the week before the game. It had a picture of the youthful Utd winger doing keepie uppies in training, with the caption 'The Prince of Wales.' Despite being a freebie, this took pride of place on my bedroom wall, representing my love for Man Utd, Wales and my emerging Welsh republicanism.
Phil Stead: The build up to the Romania game was the most intense in living memory. The South Wales Echo ran a 30 day countdown, and the BBC ran an iconic promotion series featuring Andy Williams's 'Can't Take My Eyes Off You'. As the last British team with hopes of qualifying, the game generated huge interest. Good luck messages were received from George Best, Prime Minister John Major and even Princess Diana.
Paul Godding (Wales fan): The '94 World Cup was in touching distance. That was a great campaign, especially those last couple of months – the whole country was going crazy!
Iwan Williams (Wales fan): As an ecstatic 11 year old I couldn't wait to get to Cardiff all day. Knew it was big; the PM sent best wishes. An accident on Pensarn roundabout near Carmarthen en route was not the best start. Walking to the stadium, there was a real buzz in the air.
Gary Pritchard (producer for Sgorio): The atmosphere in the whole of the country in the days leading up to the game was incredible and like nothing I'd ever experienced before as a fan. The drive down south from Ynys Môn saw loads of cars with flags and scarves in the window which was almost unheard of at the time.
Darren Jones (Wales fan): The atmosphere before kick off; instead of a controlled, focused determination, it was incredibly frenzied and desperate.
Ashley Drake: I was very confident and travelled down from Caernarfon full of expectancy. I couldn't see anything else but a win. With Giggs, Rush, Saunders, and Speed in the team who wouldn't? I remember the flare during the anthems which whistled across the stadium from near to when I was standing, and it just missed Rush's head (by about 10 feet). I could see its trajectory clearly. He clearly flinched as it flew past him.
Gareth Taylor (Wales fan/Podcast Peldroed contributor): It was the first Wales game I saw live. My mate's dad was able to get a load of cheap tickets so there were loads of us from school in one little section going nuts. I would have been 13 but still had that childlike sense that there was no way we weren't going to win just because I wanted it so much and had not yet been ground down by years of experience.
Ian Paul Jones (Wales fan): I was studying in Reading… No way of going or watching… had arranged a dodgy wire aerial in my room to tune into Radio Wales and listened in on a patchy scratchy radio signal. It faded in and out all night.
Alex Griffiths (Wales fan): My brother and I had been filming in Carmarthen. Working as extras on S4C drama Pris y Farchnad. We were Meibion Glyndwr operatives! I was only 17 and mitching school. We had a few pints and watched the game in a mate's house.
Dr. Penny Miles (Wales fan): The Arms Park was bouncing, it was my favourite stadium.
Phil Jones (Wales fan): My memories of that night against Romania are centred initially around the incredibly loud, edgy atmosphere – in terms of volume and passion it sounded almost like something from a TV clip of a Middle East uprising.
Buzz Boncath (Wales fan): I was 17 and I'd been to see all off the home games of that World Cup campaign apart from the thrashing we gave the Faroes. The crowds had grown with every game. By the time the Romania game came around, Cardiff was rammed that Wednesday night. I'd skipped school earlier and travelled up from Pembrokeshire with my Dad. Walking around the corner in Westgate Street before the game, I literally bumped into Mark Hughes, who was out suspended. Yorath had been in the media in the days before the match urging fans to make the atmosphere as intimidating as possible and the crowd responded. The atmosphere before the game was turbulent and swirling. In these security conscious times, it's hard to believe what people managed to smuggle into the ground, but there were hand-held flares, fireworks and pyrotechnics everywhere. When the teams came out for the anthems, you couldn't hear the band for the Romanian anthem for the noise. I remember an airbomb being thrown from the crowd and landing in front of the Welsh and exploding. I put the shit up me and I was up in the grandstand! God know what it was like for the players. Our anthem was great, but I don't remember it being spine-tingling.

Excitement
P Mark Williams (Wales fan): Most vivid memory is cacophony of noise on entering ground. The atmosphere was amazing – a complete frenzy, absolutely electric.
Mark Evans (Head of International dept at the FAW): I remember being pitch side for the anthems and the crowd was feral, the atmosphere was intense. A firework or something bounced off Mark Pembridge's chest at one point.
Scott Richardson (Wales fan): First Wales football memory at 9. Pre Sky/digital TV days…couldn't receive BBC Wales in our village so had to head to my grandparents (booster aerial in tow) as their house could pick up BBC Wales sometimes. Dad spent the game hanging out a window trying to get some signal!
Terry Yorath: I was convinced we would win but I remember on the morning of the game, Peter Shreeves and I went for a walk near the team hotel on the outskirts of Newport. 'We've got to play at 120% and Romania have got to play at 90% for us to have any chance at all'. He was right of course.
Richard Dixon (Wales fan): I was at uni in Oxford, in halls, in a mate's room watching the game with a couple of other Welsh lads. The kitchen on the neighbouring staircase was full of English lads watching San Marino game. We had the Welsh game on the radio as English TV wasn't showing it. When San Marino scored after 8 seconds I went running out of my mates room into the kitchen next door screaming and cheering. English lads all sat there looking sheepish.
Toby Clark (Wales fan): I was with my father. I remember Hagi being unplayable & the Romania fans next to us saying 'Just watch Hagi' with utter confidence.
Gareth Morris (Wales fan): Sparky v Hagi would've been a cracking match up. Christ, we missed Sparky that night.
Terry Yorath: Hagi had a great left foot and on the half hour mark he picked up the ball on our right wing in front of the Welsh bench. At the moment he pulled inside Paul Bodin, a horrible thought flashed through my mind: 'Shit! I forgot to tell Bods that Hagi would come inside every time!' With the ball on his left foot, Hagi decided to have a shot. To my horror the ball skidded under Neville Southall's body and ended up in the back of the net.
David Squires (Guardian football cartoon genius/Swindon Town fan and worshipper of all things Bodin): I don't remember Southall ever making a mistake like the one he made that night.
Neville Southall (Wales goalkeeper): If I made a mistake, and it was my fault we lost, I wanted to kill somebody. I wanted to physically hurt somebody. Not because they'd done anything wrong but because that's how I felt. I still think of the goal I let in from Hagi… but I felt the same after making a mistake against Coventry or Leicester. You've still let everybody down. That's why I liked my position. I was either fucking good or I wasn't. When I made a mistake, I couldn't blame anybody else.
Phil Stead: Wales fought back, roared on by the capacity crowd, and when Dean Saunders equalized just past the hour mark, Romania began to wilt. The momentum had shifted.
Ryan Giggs (Wales winger): Their morale collapsed and I could see from their body language that they didn't want to know.
Buzz Boncath: My old man, who's been watching us since the 1960s, refused to get excited when Saunders scored. Everyone else went mental. The Romanians wilted for a couple of minutes.
Barry Davies (commentating on BBC 1): Speed…was he held?! Was he held?! …Yes!!! Penalty!
Gary Speed (Wales midfielder): What I've always wondered is what would have happened had I stayed on my feet? Would I have scored if I hadn't gone down? Would that have made the crucial difference and taken us to the World Cup finals?
Rob Humphreys (Wales fan): When we got the pen I turned to my brother in excitement & said 'Christ we've got to raise the cash now to go to the USA!'
Ilie Dumitrescu (Romania winger): When Wales got the penalty, I thought we were finished.
Gary Pritchard: I have a vivid memory that as soon as we were awarded the penalty, despite celebrating with the rest of the stand, I had an almost inevitable feeling of dread that we wouldn't score.
Barry Horne (Wales captain): I remember turning to see Paul (Bodin – Wales penalty taker) walk up the pitch from his left-back position and thinking he looked white as a sheet.
Steve Moore (Wales fan): I was five at the time and just getting into football growing up in Luton. Watching the England v San Marino game, the BBC switched over to the Wales game on the hour mark (I now know this is because the Dutch were beating Poland so England were out regardless). I asked my Dad what's happened. He explained my Welsh heritage just in time for me to get excited for Wales as Bodin stepped over the penalty… Been a Welshman from THAT moment.
Buzz Boncath: I couldn't watch the penalty, I watched the west stand instead.
Darren Jones (Wales fan): If we'd scored that penalty, I really believe Romania would have folded and we would have gone on to score more. The Romanian players started arguing among themselves when we equalised, it got worse when the penalty was awarded. They were seriously rattled.
Ryan Giggs: Had the penalty gone in, I think we'd have won it by three or four.
Malcolm Allen (Wales forward, watching on from the bench): The Romanian goalkeeper had the ball in his hands. He looked Paul in the eyes and kissed the ball before handing it to him.
Paul Bodin (Wales left back): I can remember turning round and thinking 'I'm not having that on there!'…so I wiped the ball on the ground. Worse thing I ever did.
Phil Stead: Bodin's left-footed shot was hard and fast, but, with the goalkeeper floundering, it hit the bar. It had been struck with such force that the ball did not land until it was 25 yards away from goal. The Welsh fans raised their hands in disbelief.
Paul Bodin: I just hit it as hard as I could. That was how I took penalties, by drilling them rather than placing them.
Russell Todd: Pretty sure Bodin buried one for Swindon the following Saturday. Obviously.
Paul Bodin: We were awarded a penalty the following Saturday, against Ipswich. I scored it. It was my duty as a professional not to let what happened for Wales affect what happened for my club. I do not want to sound like my miss for Wales did not matter, because it did. It was the lowest moment of my career.
Ashley Drake: Our 'purple patch' came after half-time with the goal and the penalty. Once the Romanians survived that our heads dropped and they gained confidence.
Terry Yorath: With nearly half an hour left, there was still time for us to score again and I still felt we would go on and win. Ryan Giggs had a half-chance soon after but everything went pear-shaped when Florin Raducioiu scored what turned out to be the winner eight minutes from time.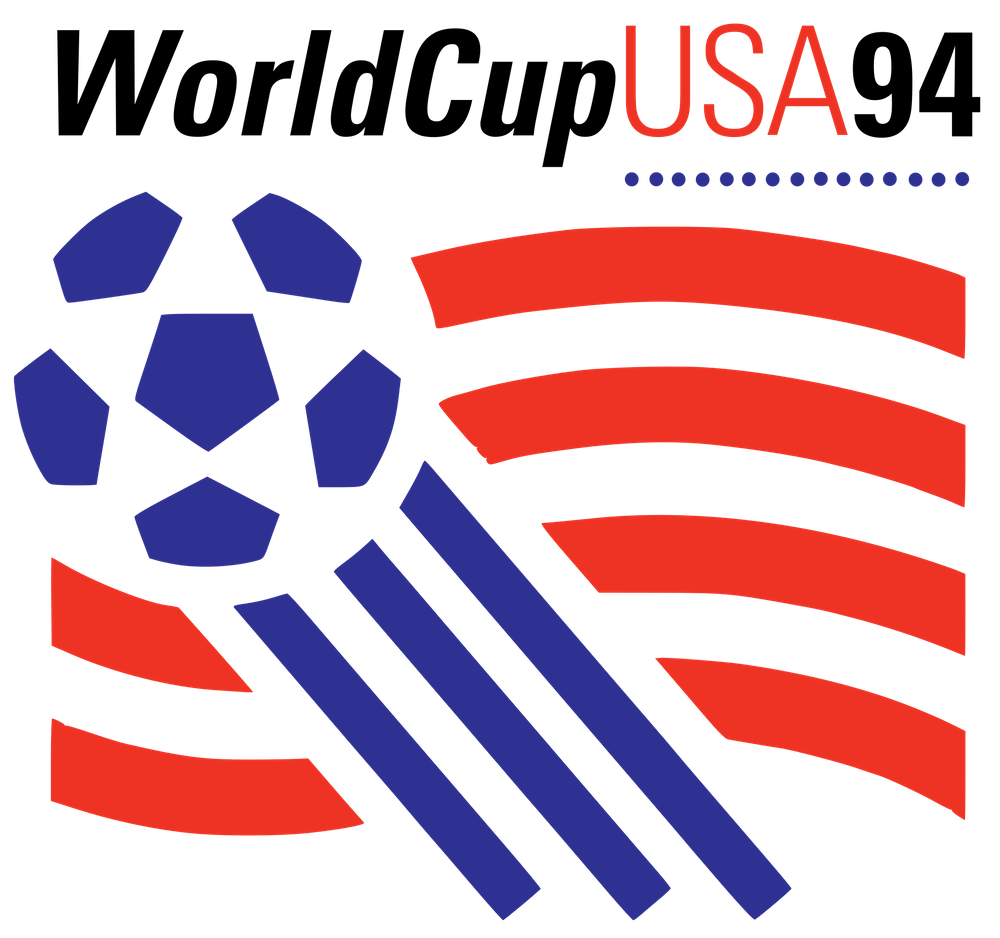 Ashley Drake: After they scored the second goal I must admit to walking out. My dreams of going to a World Cup, in America, were over and I'd never felt so low.
Buzz Boncath: Raducioiu's goal ripped our guts out and we knew that the chance had gone. World Cup dream extinguished. But that's when it got worse. The game ended. From a couple of rows behind us in the south stand, a rocket shot over our heads with a tremendous whoosh. My Dad said "That's going to do some damage." Sadly he was right.
Phil Jones: I can always remember the abject disappointment at the end of the match and just wanting to be away from the stadium, the supporters, anything to do with the occasion as quickly as possible. Indeed, I literally jogged the two miles home to Canton, impatiently weaving in and out of supporters, I just wanted to shut the door of my flat and forget everything. Next day, obviously things were put into perspective when I heard of the tragedy of the elderly gentleman being hit and killed by the marine distress flare. I actually saw the flare arcing over to the stand where I was sat/stood and landing about 50 yds away. I was totally unaware of the tragedy that unfolded.
Rhodri Jones: A terrible result capped off by seeing that flare rocket across the stadium…it was as if someone had turned the volume and the colour off on the walk home.
Mark Evans: Crashing disappointment at the final whistle and then the first reports of the flare hitting a fan coming over the radios to us. Remember feeling numb.
Mark Ainsbury: The sight of that flare coming across the pitch, towards a packed stand full of fans, and hitting about eight rows up from us, will stay with me for the rest of my life. We walked to Maindy, got in the car, drove to London. Not one word was spoken for three hours. A man died. No words mattered.
Iwan Williams (Wales fan): It was awful – I remember his head jerking back, then the panic. I think his son was with him, distraught, the stewards at a loss what to do. Think about that night every November. The journey back home with my Dad and two others was incredibly sad and quiet.
Terry Yorath: I couldn't take it in. It was the Bradford fire all over again if on a smaller scale. How could a man go and watch a football match and not come home afterwards? I know the Romania game meant a hell of a lot to everybody but after someone had died, the result paled into insignificance.
Dr. Penny Miles: We hung around to see what the prognosis was. It already looked as though it wasn't good. Gutted by the result, horrified and sickened by the man's death.
Angharad Walters (Wales fan): I remember saying to my Dad at the end of the game 'I hope that flare didn't hit anyone.' After the longest journey home ever, we found out that a gentleman had died. Sort of put everything in perspective – still consider it to be one of the worst nights ever. I had a conversation with John Hill's son through a comment I made on a post a few years ago, he's never been to a game since.
Toby Clark: Unfortunately the flare was let off directly in the row in front of me. I immediately knew something was very wrong.
Marc Jones (Wales fan): It was a numb ending to the night… that flare went into the crowd and you just knew it would have hit someone. To learn later about the death was terrible.
Dylan Ebenezer (presenter – Sgorio): I was sat near where the flare was fired from – I'm convinced to this day that it was heading towards the Romania players who were in a huddle – it changed direction and flew up into the stand. Horrible night.
Phil Stead: In a final act of frustration, a pair of brothers from Wrexham fired a marine flare across the arena. It struck John Hill of Merthyr who was watching the game with his son in Row 25 of Block D. He died on the spot. The brothers were sentenced to three years in jail after admitting manslaughter. They claimed they thought the rocket was a hand-held flare.
Ashley Drake: I was sitting in the hotel across the road on Westgate Street, having a consoling pint on my own, when the police came charging in and up the stairs to the bedrooms. It was there where the guys who'd fired that final post-match flare were staying.
Professor Laura McAllister (then captain of the Wales women's team): Lots of us were interviewed by the police the next day as [we were] sat near where it had been set off. Awful, awful night.
Phil Stead: I remember walking into the City Arms & seeing half the pub in tears. Then John Hill's death. That night affected me psychologically for weeks.
Buzz Boncath: Then the FAW self-destructed and Welsh football spiralled into a swirling mess of nonsense. A terrible night in many ways. All of this got channelled into the anthem in Bordeaux (in 2016) I feel.
Mark Ainsbury: Our whole lives went into the Bordeaux anthem. I'd dreamed of it a million times, knowing it would never happen…. catharsis… joy unbounded.
Buzz Boncath: Bordeaux was not just about hopes & dreams, it was also catharsis & release. Not for all maybe, but definitely for some.
Dr. Penny Miles: That night in '93 was the one when I told myself, "If we ever qualify for a tournament, then I'm going." France was worth the wait.
A version of this article was published by Podcast Peldroed on the 25th anniversary of the game
– Terry Yorath's quotes were taken from his autobiography 'Hard Man Hard Knocks'.
– Gabby Logan's quotes were taken from her book 'The First Half' and her appearances on the BBC's 'Desert Island Discs' (12.02.23) and 'How do you cope?' (8.8.23)
– Most of Phil Stead's quotes were taken from his book 'Red Dragons – The Story of Welsh Football'
– Ryan Giggs's quotes were taken from 'Giggs: The Autobiography'.
– Malcolm Allen and Paul Bodin's quotes are taken from Sgorio.
– Neville Southall quote taken from an interview with The Guardian (4.6.18)

---
Support our Nation today
For the price of a cup of coffee a month you can help us create an independent, not-for-profit, national news service for the people of Wales, by the people of Wales.