Sport
The incredible story of Welsh football record breaker Chris Venables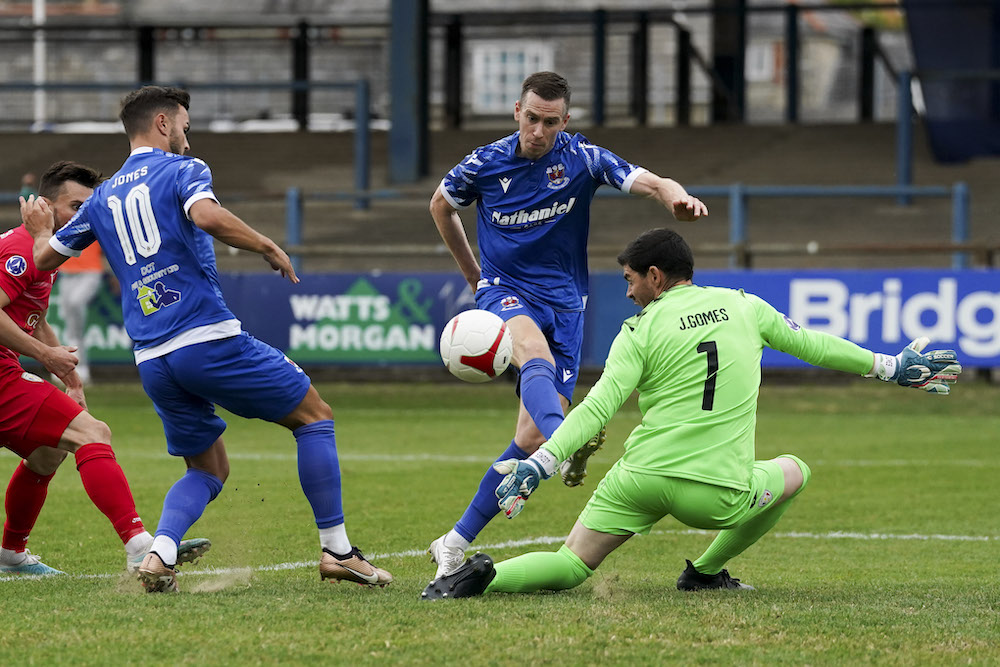 Ryan March
How do you measure a football career? Some will look at how many trophies or individual awards you've won, how many goals you've scored, or how many games you've played. Very few players will ever excel in all those areas. So when the time comes for Chris Venables to hang up his boots, he'll be comfortable knowing he made the most of his career, but he isn't finished yet.
Last week, Venables marked his record 537th Cymru Premier appearance with a trademark goal to give his current club, Penybont, all three points over local rivals, Barry Town United. It was his fifth goal of his 20th top-flight campaign.
Venables made his debut for Caersws in 2003 during a loan spell from Shrewsbury Town as a teenager. It was a baptism of fire, playing in a senior men's league for the first time.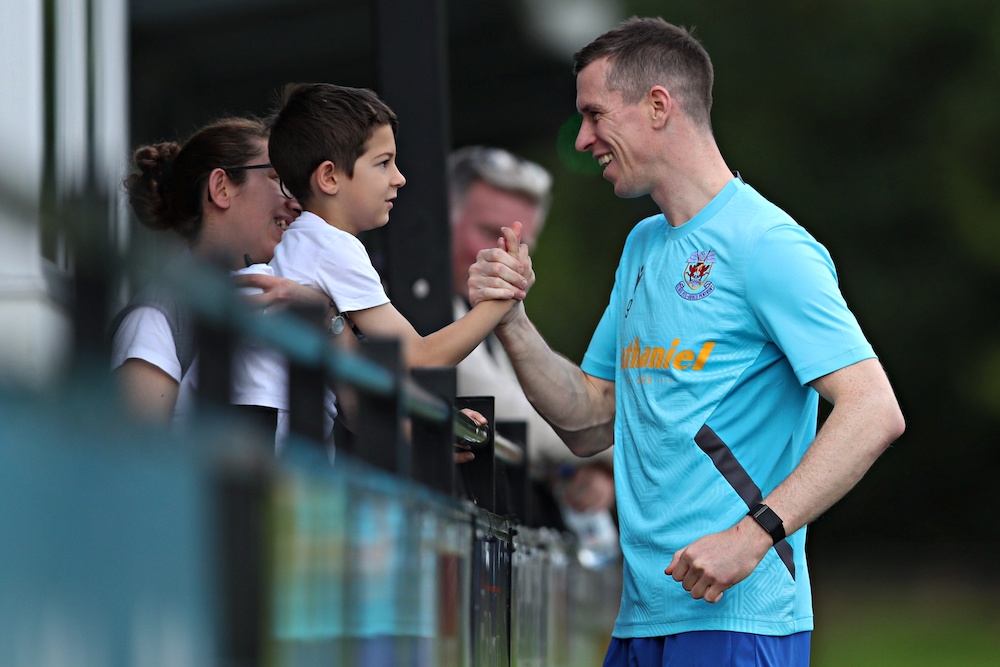 "I'd always watched Caersws as a kid. I lived two miles from the ground, and I used to go down and watch a lot of their home games, so I knew a bit about the League of Wales, as it was known at the time. But I was going in blind as a player. Once I'd signed, I didn't even get a chance to train with them; I just got picked up on a Saturday morning outside my house and had to get on a bus full of Caersws players and supporters to go and play my first game in Cwmbran."
It was to be a successful start at Caersws for Venables, winning the League Cup in 2007 and making his first appearances for the Wales 'C' team. After then-manager Micky Evans departed Caersws, Chris made the short move to Welshpool Town to continue his budding career, but it would only be for one season, as the high-flying Aberystwyth Town would come calling.
"I enjoyed my season at Welshpool. I did quite well, scoring eight goals from midfield that year, but I didn't really fit in as well in the changing room. So when I had the call from Aberystwyth, it was an easy decision.
"I had a fantastic season at Aber, I really, really enjoyed it, and I got to play in my first Welsh Cup final. But at the end of that season, I had the call from Llanelli, and the lure of that was different again. Llanelli were a bigger club at that time; they'd just won the league, they'd be challenging again, and they had European football. It was almost like a step back closer to full-time football again.
"In truth, if that call from Llanelli never came, I'd have stayed at Aberystwyth for a long period of time. I was devastated to leave, to be honest; I enjoyed it so much. But I was young at that point, and once that call came, I knew it was something that I had to do."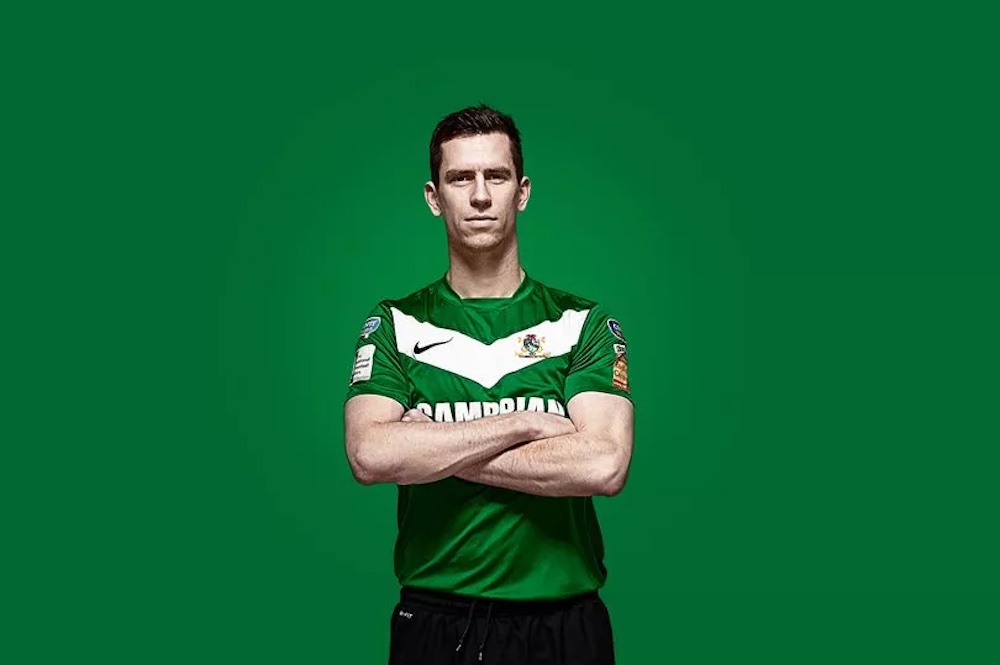 Llanelli would be where Chris Venables' career would go to the next level. He joined a squad already brimming with talent such as former professionals in Jason Bowen, Andy Legg, and Steve Jenkins and Cymru Premier legends like Rhys Griffiths, Antonio Corbisiero, and Stuart Jones, to name a few. It would be in that dressing room that the player we see today was shaped.
"It was a squad full of the best players I'd ever played with at that point. I learned a lot from all of them, to be honest. It's become a who's who of Cymru Premier legends, and they were all at the top of their game at the time. It elevated me and made me feel like a better player, and as a result I became a better player."
After joining Llanelli, the inevitable success followed, with more forays into Europe and a first Welsh Cup winners medal as Venables scored in a 4-1 win over Bangor City in the final. Before making the move back to Aberystwyth Town in 2012, for some unfinished business.

Striker
It was on his return to Aberystwyth that saw Venables start playing in a more advanced position, which would prove a masterstroke as he scored 72 goals in 88 league appearances, winning three consecutive Golden Boots along the way. At one point, only Cristiano Ronaldo had a better goals-per-game ratio in Europe.
This kind of form obviously sparked interest from English Football League sides, and conversations about moving back into the professional game have never been far away from Venables as his career progressed. But despite all the talk over the years, there was never a concrete offer in place.
"There were a few whispers and rumours when I broke into the side at Caersws. I had scored 11 goals from midfield, including one against Swansea in the FAW Premier Cup, but I fractured my knee, and it pegged me back. But other than that, there was nothing until I was back at Aberystwyth. I'd scored 23 goals by Boxing Day in my second season, and there was allegedly interest from Walsall, but no official offer ever came in, and it didn't materialise."
The goalscoring success at Aberystwyth didn't slow down when Venables made the move to Bala Town in 2016. He carried on playing in the '10' role that brought him so much success in his first two seasons at Bala but after a conversation with manager Colin Caton, it was decided Venables would transition into a more traditional striker role, a move Chris believes helped in his longevity as he reinvented himself once again.
"We had a discussion after a few seasons at Bala, and we decided that I'd play more as a '9.' There had been a lot of change in the league since I started playing, and with the new artificial pitches, it's a little less forgiving, especially if you play in midfield. So moving forward and having less defensive responsibility but also less ground to cover meant that I could stay sharp. And then it just took off; I scored over 20 goals in my first season as a striker.
"It also gave me a bit of a kick in terms of interest because I'd never played in that role, so I had to learn how to do it and get a feel for it."
During Venables' spell at Bala, he collected another Welsh Cup and League Cup, two more Golden Boots, and more European experience. And Chris reflects on his time at Bala with pride.
"I was made captain in my first season and ended up lifting the Welsh Cup, which I would never have expected to happen again after Llanelli. We qualified for Europe five times in my seven seasons there. So I have a lot of pride in what I achieved at Bala. There's a great group of people there, both on and off the pitch and I made some really close friends. So I just look back on that time with nothing but fond memories, to be honest."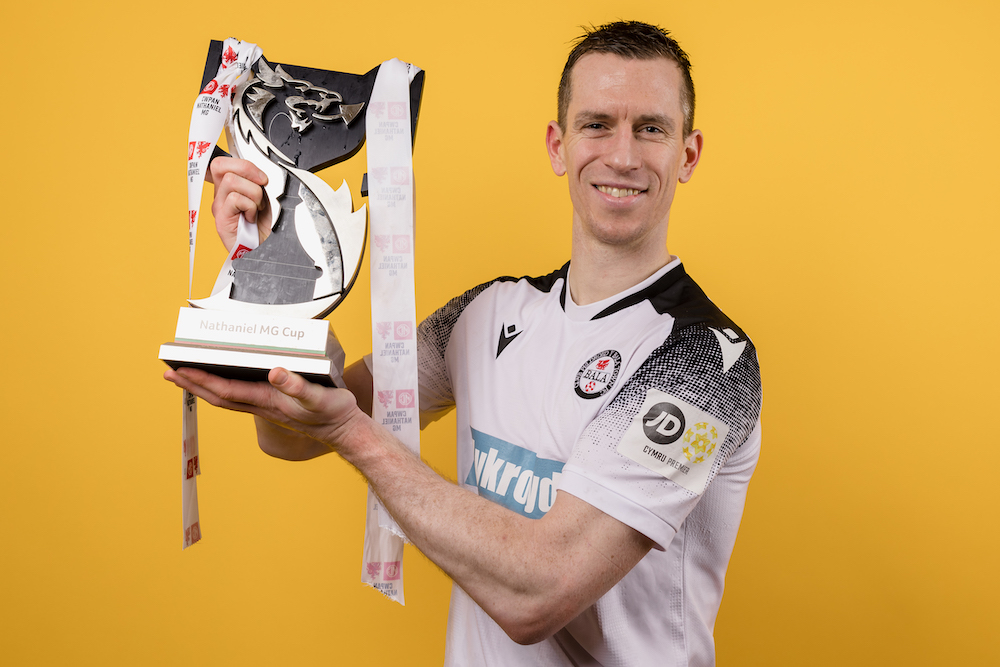 That brings us to this past summer, and another move was on the cards for Venables as he joined up with his old teammate Rhys Griffiths at Penybont after the club qualified for Europe for the first time in its history. It took a lot of people by surprise at the time, but it was a no-brainer for Venables after he finished up at Bala, despite all the travelling down south he'd have to do from his mid-Wales home.
"Griff, of course, played a huge part in the move, but I could also see the progression and the journey that the club has been on since they arrived in the league. I felt like it was always inevitable that they'd make Europe. So the team was on the up, and I wanted to be a part of it; it was just a breath of fresh air.
"I'm very conscious that I wanted to end my career in the right way, with new goals and aspirations. It would've been easy for me to stay where I am and sit out my career. A lot of people have said, why would you do all that travelling at this stage in your career? But it makes it more of a challenge. If we can go and achieve something this year as a group, all that travelling will make that achievement even better for me. I'm not in this for an easy ride. In truth, Penybont was the only place I would've gone at this stage of my career."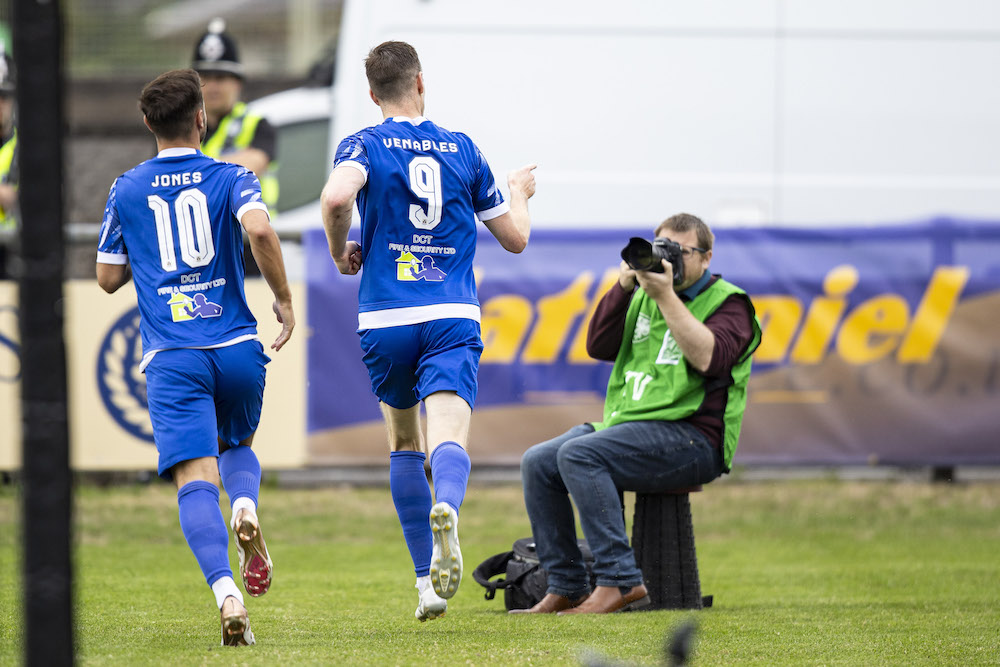 Finding new challenges and keeping things fresh has been a major part of his record-breaking career, whether that be a change of role on the pitch or a change of club. But what comes next for the man who's done it all? The only thing missing from his trophy cabinet is a league title, but with the nature of The New Saints' dominance, it's slightly out of reach for the time being.
"It's all about club success for me now. On a personal note, if I can keep scoring goals and win a Golden Boot or two, that's great, but it's more about what the team can achieve, and this year it's qualifying for Europe again. That's my sole focus really.
"I'm taking things on a season-by-season basis, and I'm not looking beyond that. I'd be open to coaching or playing closer to home, but right now, I have no direct line of where things are going. Obviously, it's been over 20 years of complete commitment, so it would genuinely be nice to have a few months where I don't have to be somewhere at a certain time."
It's clear to see when you speak to Chris or watch him play that the passion and drive are still there. He's obviously in the twilight of his career, but there's plenty more in the tank, and while he's still scoring goals in the Cymru Premier, he'll keep racking up those appearances.
---
Support our Nation today
For the price of a cup of coffee a month you can help us create an independent, not-for-profit, national news service for the people of Wales, by the people of Wales.