Sport
The key to tournament rugby is winning when you're awful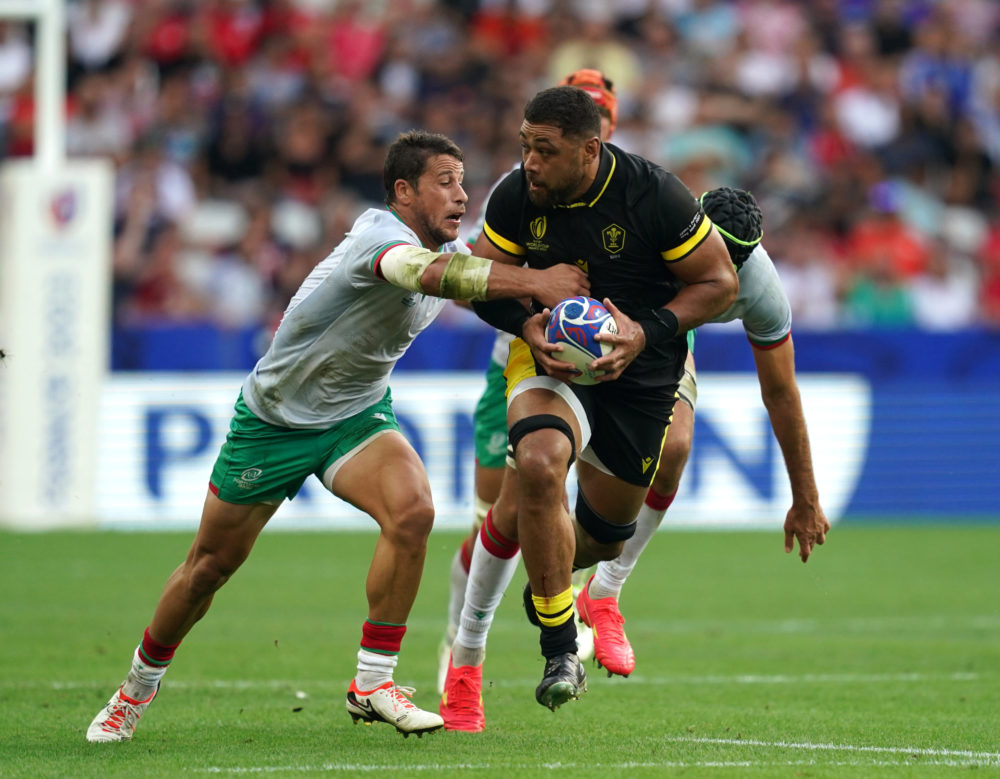 Ben Wildsmith
The Portuguese invented fish & chips, you know, so it never does to underestimate them when it comes to participation in what we imagine to be our cultural touchstones.
For a while there in the second half it looked very much as if we'd shown up on Caroline Street half an hour late and ended up with the last saveloy in the cabinet.
The look on Taulupe Faletau's face after he'd secured our inevitably crucial bonus point was less of triumph than peeved disbelief that, at his age, he'd had to dig us out of a hole once again.
It's alrigh' though, innit? The key to tournament rugby is winning when you're awful, and hopeless as we were yesterday, the bonus point was all that was ever in peril.

Global game
For rugby more widely, this RWC seems finally to be delivering on its objectives.
Ever since Dame Kiri burned World In Union on to our collective consciousness in all its banal emptiness, the organisers have required us to buy into the idea that Rugby Union is a global game.
Never mind that you could assemble 15 randoms from Ynyshir Road who'd give most participatory nations a run for their money, this was 'elite sport' in competition with soccer and the Olympics.
Until now, this has felt less of an aspirational goal than a marketing irritation. Be honest, if your other half had absolutely insisted on a trip to the garden centre this afternoon, you'd have gone.
'Ah, it's only Portugal,' you'd have thought. 'All I'm risking is whether we stuff them by 40 or 60. 'There's also the risk that my wholly uninformed opinion on the makeup of the front row might be exposed, but he/she/they will go proper nuts if I don't pay rapt attention to the design options for our proposed gazebo, and it's obvious Australia is the next proper game…'
Wrong!
From Montevideo to Lisbon, it seems that there are people who have a spookily accurate grasp of what constitutes a legal entry into the breakdown. Who knew?
Serious nations
As things stand, the more serious nations tend only to be represented in rugby by the more bohemian elements of their populace.
Imagine what would happen if mainstream sportsmen from the USA or Germany decide to take up the game. I think it's fair to speculate that such a development would put a dampener on the joie de vivre historically associated with the game.
'Chad Sportenstock disgraced his nation today after celebrating the USA's win against Waleshire by driving a golf cart down the M4 at midnight. His team-mates are currently holding a prayer vigil for the fallen idol, who has lost his sponsorship deal from Clark's Pies.'
It looks, though, like RWC, originally the brainchild of Wales flanker John Taylor, has been right all along. This illogical, infuriating game appeals to people in a different way to soccer. It beguiles, confounds, and thrills anybody who has the willingness to learn its ever-changing rules.
Well done, Portugal. Mine's a large haddock.
---
Support our Nation today
For the price of a cup of coffee a month you can help us create an independent, not-for-profit, national news service for the people of Wales, by the people of Wales.