Sport
The numbers game: Tony Clement – the remarkable career of the most versatile Welsh back of his generation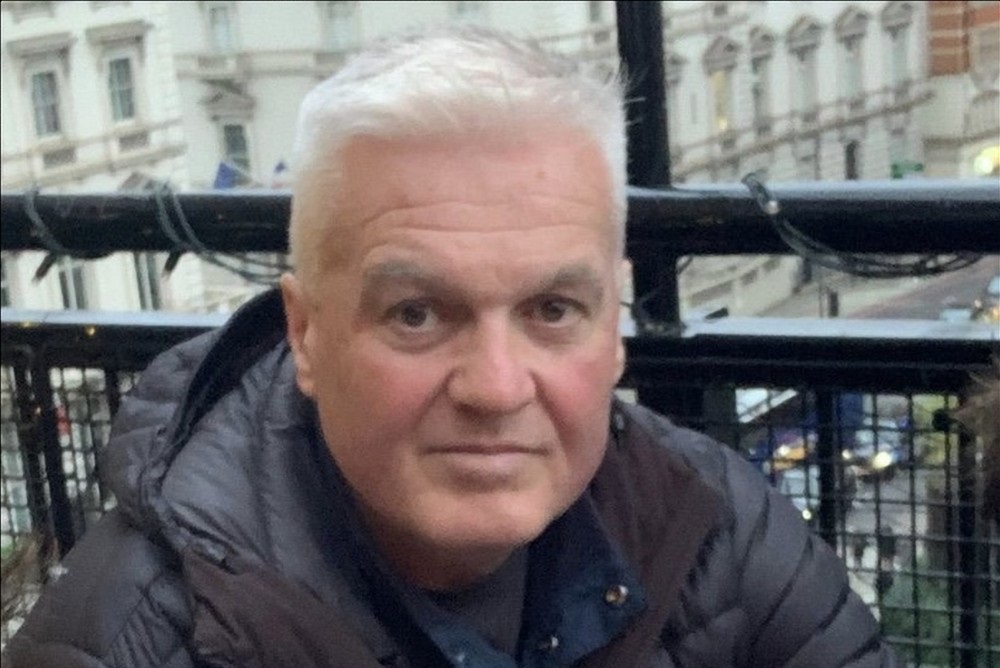 Simon Thomas
Having spent his rugby career playing the numbers game, Tony Clement has gone on to do something similar in his life outside the sport.
The most versatile Welsh back of his generation, he wore 10, 11, 12, 13 and 15 for his country during the late 1980s and early '90s.
Now, for the past 12 years, he has been juggling numbers in another way as a private banking manager at Handelsbanken PLC.
It was No 10 he preferred as a player and that's the position he occupied for a large chunk of his lengthy club career with Swansea RFC.
But he was only to start three Tests at fly-half for Wales, with the majority of his 37 caps coming at full-back.
"I loved 10, I preferred 10. I played my first six years with Swansea at 10," he says.
"I wish I'd had more opportunities there with Wales when I was in the groove during that time.
"But there were some big names around, a lot of big 10s. You had Jonathan (Davies), Neil Jenkins, Bleddyn Bowen, Paul Turner, Dai Evans, Adrian Davies. These guys were quality players and they all added something different.
"So I almost flirted with 10 really. It was like 'Ok, have a go against New Zealand, good luck'. There were a couple of tour games in Namibia as well and that was it.
"I suppose then you become grateful to slot in to the team. You would never say I'm not playing there.
"Deep down, you would play wherever.
"If you are a ball-playing rugby player, you are potentially going to be tried out in different places. I was probably in that camp."

Adaptability
Clement's adaptability made him a regular fixture in the Welsh set up for some eight years during which time he shared in both a Triple Crown and a Five Nations title. There were also two Lions tours and multiple trophy triumphs at club level.
So much to talk about when we catch up for a chat.
Born in Swansea, he grew up in the Winch Wen area and played his junior rugby for Morriston RFC, switching his attention from football in his early teens.
Joining the All Whites, he made his senior debut against Cardiff at the Arms Park in 1985, aged just 18, before going on to gain eye-opening experience via a spell in New Zealand, where he played for Wellington club Poneke.
Once back home, he quickly caught the eye with his footballing ability and expansive play and, within a year or so, he was named in the Wales squad, taking his bow as a replacement centre against the USA in November 1987, while still only 20.
Then came his first start, against England at Twickenham in February 1988, amid a shock selection that caught everyone napping – Clement included.
"I had no expectation of being in the team," he recalls.
"I was playing 10 or 12 for Swansea at the time. Jonathan Davies was going really well at fly-half for Wales and we had so many good centres back then with Mark Ring, John Devereux and Bleddyn Bowen.
"The best hope I had was being on the bench."
But then came the bombshell as Clement was named at full-back by coach Tony Gray.
"I had never played there in my life, so it was the last thing on my mind. I was hugely out of position," he said.
"Swansea came to my rescue and ushered in a game against Lansdowne a few days before so I could have a go at 15.
"I was totally a fish out of water, but you adapt. Then you arrive at the big day and you look round the changing room in Twickenham and think, actually, where else would I rather be?
"I was probably too young to really think about it in great detail. There was just a nervous excitement.
"I was right out of my comfort zone, but when the game began, it was just a case of getting on with it.
"England kicked straight to me from the kick-off, so that gave me my first touch and settled me down. Although I'd only ever had the one game at full-back, I knew how to try and exploit one from playing at 10, so that helped with my positional sense."
Clement was famously one of four fly-halves in the back line, along with Jonathan Davies, Bowen and Ring.
It was a bold strategy that worked a treat with an enterprising Welsh team winning 11-3 as winger Adrian Hadley finished off a brace of thrilling tries.
"We were running the ball from early on," says Clement. "The plan was to play a counter-attacking game and try and find space. We had a licence to play.
"With the back line we had, that was always going to be the game-plan. There was a golden rule with that side – if it was on, go for it."
That they certainly did, with young Clement entering into the spirit as he provided the lift off for Hadley's first try with a couple of instinctive side-steps after fielding a kick just outside his 22.
"It all just seemed to happen so fast. I caught the ball and I was away. It was great to see Adrian going over and our confidence just grew and grew from there. We scored two cracking tries. It was just the spirit of the team.
"It has to be right up there as a career highlight for me, not only beating England at Twickenham, but an England team that were favourites and the manner in which we did it."
As it turned out, it was to be Clement's only appearance during that Five Nations as he tore his hamstring the week before the second fixture against Scotland. But he had played his part in setting in motion a Triple Crown and written his place in Welsh rugby folklore.
Over the following years, he was to share in plenty of highs and lows on the international stage.
There were "very challenging" tours of New Zealand and Australia in 1988 and 1991 respectively. Then there was the '91 World Cup where hosts Wales bowed out in the group stage with a shock defeat to Western Samoa.
That loss in Cardiff left its mark on Clement in the most literal sense, as he was one of three Welsh players who ended up in hospital, after being on the receiving end of a massive hit from flanker Apollo Perelini.
"Just before half-time, we were going down the right. It was a two on two and I managed to get Ieuan (Evans) away.
"Then it was like a flash really with Perelini coming in. He was almost horizontal through the air. I remember thinking whatever happens I'm going to get hit here.
"I got the ball away and then 'bang'. He caught me in the ribs and then dropped down to the hips.
"I knew I was in trouble straight away. I limped around for a couple of minutes, but I had to come off in the end. The bruising was quite heavy and it was quite a big chunk of it. It was a proper hit, to be fair to him."
Remarkably, despite suffering rib cartilage damage and being black and blue, he started against Australia just six days later, showing there was bravery and resilience to go with his natural talent.
As he recalls, successes were few and far between for Wales in the early '90s.
"We were struggling a bit. We'd had a lot of guys going to play the other code. It was quite a tough place to be. It was all about getting the wins and it was very difficult to get them."
Versatility
But then came the 1994 Five Nations. Clement lined up at full-back in the victories over Scotland and Ireland before again showing his versatility by switching to inside centre for the famous win at home to France.
Despite defeat to England at Twickenham in the final game, the title was secured on points difference and it's a campaign he looks back on very fondly.
"It was pouring down with rain against Scotland, but we scored three wide tries. Mikey Rayer came on as sub and had a couple, Ieuan had a nice one to finish. We had a good skill set as a back line, but we also had decent ball to play with.
"We battled through to win a tight game in Dublin and then Alan Davies asked me to play at 12 against France because Nigel Davies was down with a groin injury. That was my first time there for Wales, but we won, so it helps. The atmosphere was fantastic that day in Cardiff.
"As a tournament, it really stands out for me. During quite a barren period, it was nice to be in the photo where there was silverware. It mattered."
Then there were the two Lions tours – as a replacement on the 1989 trip to Australia and as part of the original squad selected for the New Zealand adventure of 1993.
"I was actually quite disappointed not to go from the start in '89," he admits.
"I went out as a replacement for Chris Oti in the end. So I was covering wing, which was interesting.
"It was quite deep into the tour, after the first Test. I had one midweek start on the wing and then a sub's stint in the win over the Anzac XV in Brisbane when I went on for Ieuan."
Four years later, he was on board from the start for the nine-week trip to New Zealand, figuring in seven of the matches.
"I was just amazed to go. Growing up, the first time I tuned into rugby properly was when I watched the 1983 Lions tour to New Zealand. I remember getting up at 3am to watch the games and thinking these All Blacks are something else.
"So to be out there myself ten years later was incredible.
"Looking back, I was the second full back to the captain (Gavin Hastings), so I was playing midweek and those games were tough. It was a very attritional tour.
"But when you are actually among it, it didn't really matter, you are on a Lions tour.
"I look back on 1993 more fondly as I got into the original selection. It was more tangible for me on the basis that you were there from the start and there for all the preparation. You weren't playing catch up so much. I enjoyed the whole thing."
Final cap
Clement's 37th and final Welsh cap came against Ireland in Johannesburg during the 1995 World Cup when he was still only 28. So he never got to represent his country in the professional era which was ushered in after that tournament.
With the money that then came into the game, one wonders whether he wishes his Test career had come at a later date?
"I just think you belong to your era," he replies.
"You buy into the situation you are in. There are no regrets like that. It's a different landscape altogether now.
"While it was a privilege playing for Wales, I also had a really good and enjoyable club experience. Swansea allowed me to play expansively because of the pitch. You didn't shut up shop at St Helens!"
Highlights
Picking out the highlights of his time with the All Whites, he goes for the game against New Zealand in 1989 when they lost but scored four tries as he lined up at No 10, with the 1995 Swalec Cup final against Pontypridd providing a favourite victory.
In all, he made 246 appearances for the club between 1985 and 1999, sharing in three league titles along with a memorable win over the world champion Wallabies in 1992.
After hanging up his boots, he had a four year spell as skills coach with the Ospreys, while he was also involved on the management side with Wales U20s.
"It was great working with the players and getting to know them, but being in rugby is tough.
"I found it a real different sort of challenge and invariably a harder challenge. Your mind works overtime when you are coaching."
Away from rugby, he was a business executive with motor company CEM Day Ltd before moving into his role with Handelsbanken, based in Swansea.
He has been married to his wife Debra for 33 years and they have three children, 27-year-old twin boys and a daughter, 25, with the family home being in Sketty.
So, as he looks back now, at the age of 56, on his rugby life, what did it give him above all?
"The biggest thing is the rugby changing room – how diverse that is. It's just a good lesson for life. I know it's cliched, but it's just the mates.
"You may bump into somebody that you've not spoken to for two decades and the connection is still there, through rugby.
"I picked that up at the 150th anniversary dinner for the All Whites at the Swansea Arena the other week. It was a really nice night.
"It gave you a good glimpse back and you realised those were good times.
"It's all about the camaraderie and the friendships. That's what it's given me. It's a big part of your life when it happens."
Read more of Simon Thomas' rugby writing here or by following his links on this map.
---
Support our Nation today
For the price of a cup of coffee a month you can help us create an independent, not-for-profit, national news service for the people of Wales, by the people of Wales.