Sport
The unstoppable rise of the Cabango Brothers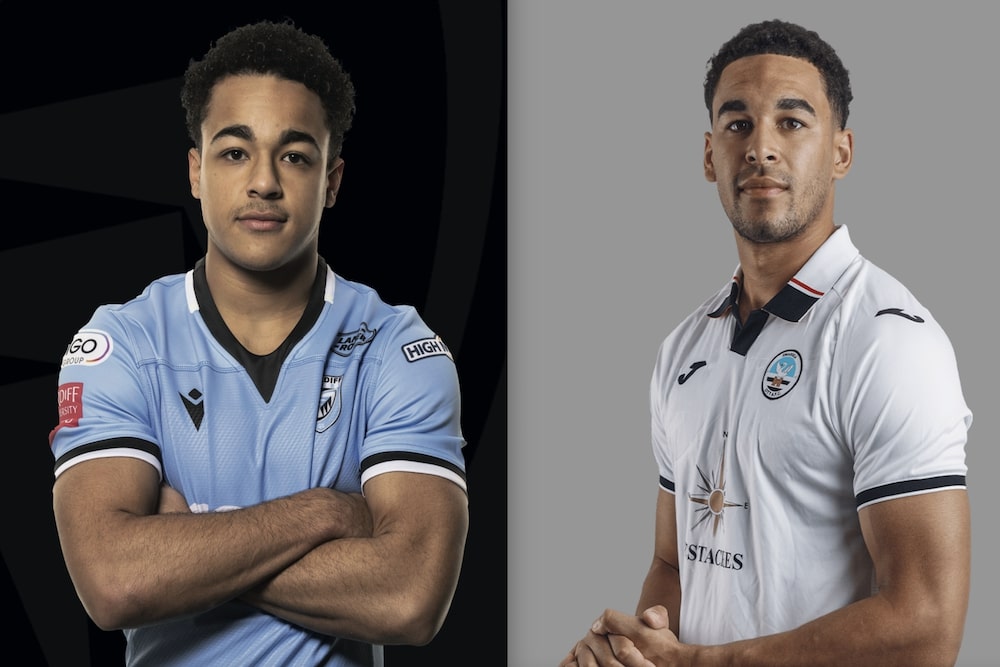 Simon Thomas
There have been plenty of notable sporting brothers in Wales down the decades.
In football, you had John and Mel Charles, along with Ivor and Len Allchurch. Cricket delivered the Jones boys at Glamorgan – Alan and Eifion. Then in rugby, you've had a host of successful siblings, such as the Quinnells, the Llewellyns, the Moores, the Robinsons and the recent Davies duo, while Bleddyn and Lloyd Williams both captained Wales in the 1950s and 60s respectively.
But the latest brothers to make their mark – the Cabangos – are a real rarity as they are hitting the heights in two different sports.
Footballer Ben Cabango, 22, is a regular in the Swansea City defence, has five Wales caps to his name and was part of Robert Page's squad for the recent World Cup in Qatar.
Theo Cabango, a year younger at 21, went with the oval ball rather than the round one and has been catching the eye with his blistering speed and try scoring exploits on the wing for Cardiff Rugby.
It's a positive tale to tell and one that's all the more fascinating when you consider the family back story.
Their father Paulo was born and raised in the south-central African Republic of Angola, where he was one of 12 children.
He moved to the UK in 1997, when he was in his early 20s, to live with his sister in London, before heading to Cardiff where he met his wife Alysia.
Then along came two little Cabangos!
As they grew up together in Llandaff North, it was clear the brothers had talent, but the question was which sport would they focus on?
Theo recalls how his elder sibling was spoilt for choice.
"To be honest, it was quite annoying because he was actually pretty good at everything!" he says.
"Even cricket he was all right at and he wasn't too bad at rugby.
"I can't remember him really being a big tackler, but he was pretty good with his hands. He was a bit of a 10 or a 15, he loved kicking the ball and stuff like that."

Buzz
As for Ben's take on it, he says: "Both of us have pushed each other. You get that competitive nature, when you are kids wanting to do better than the other one.
"I was a ball of energy back then. We always got at it in the back garden and looking back now it was good times."
Ben started playing football when he was just five years old, with Maindy Corries, where his father became one of the coaches.
"I instantly took a love to it. I played rugby as well until I was 13 or 14, but then I got taken on at Swansea City and it was a bit of a no-brainer," he said.
"Theo played a bit of football. He wasn't as good, but rugby suited him with his pace and everything."
Giving his own thoughts on the path he took, Theo says: "I didn't really have the delicate touch my brother has in football. I did play a little and I don't think I was too bad. I was the centre back, so I just covered all the balls that went over the top. Or they would stick me up front and I would go running after all the balls.
"I did enjoy it, but I just got a different buzz out of rugby. At one point, my dad asked if I wanted to have trials in football, but I was like 'Nah I will stick with rugby'.
"I did athletics and gymnastics and all random other sports. Then I got into rugby through my friends at school. They were talking about the local derbies they had coming up. They said I should start playing too, because you are fast and you will score loads of tries.
"So I went to watch a game between Llandaff and CRICC that some of my friends were playing in. I loved the way it was played and I thought I would give it a crack.
"My first game, I remember catching the ball and just running everywhere. I enjoyed everything about it and I never really looked back."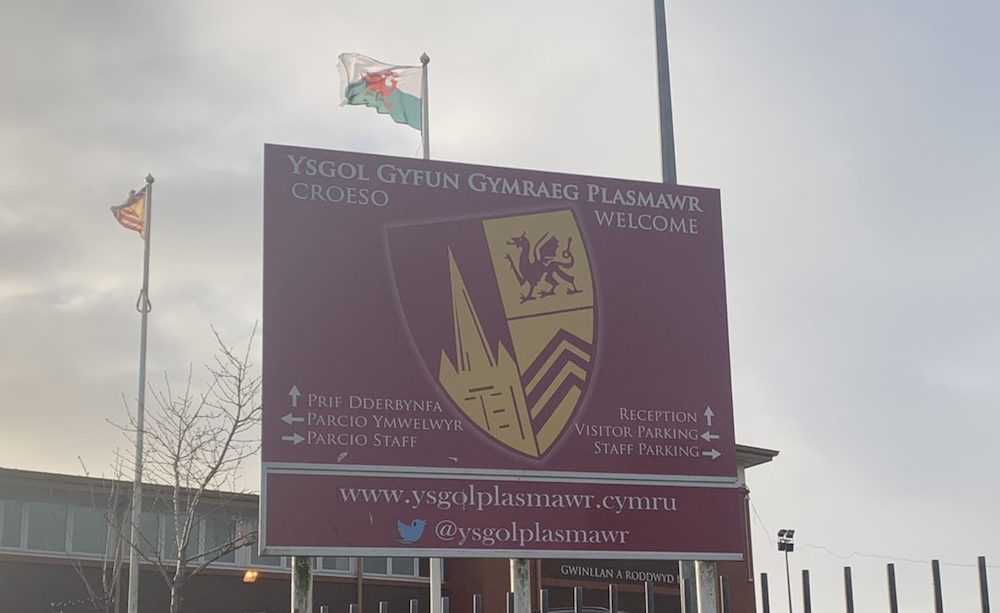 Both brothers attended Ysgol Gyfun Gymraeg Plasmawr, a Welsh-medium school in the Fairwater area of Cardiff, with their mother, Alysia, being a Welsh speaker.
Ben, who picks out Steven Gerrard as his favourite footballer growing up, completed his studies in Swansea, via a scholarship with the Championship club he now plays for, while Theo switched to Ysgol Gyfun Gymraeg Glantaf for sixth form ahead of joining the Cardiff Rugby Academy.
In all, Ben has made more than 100 appearances for Swansea City, with his Wales debut coming against Finland in September 2020.
Theo made a memorable bow for Cardiff Rugby against Toulouse in the Heineken Champions Cup at a sold out Arms Park last season, a day he looks back on as an "amazing" experience. Then, the following week, he scored a sensational solo try away to English title holders Harlequins at The Stoop.
He now has 18 outings under his belt, scoring six tries, adding touchdowns against the likes of the Stormers, Brive, Scarlets and Glasgow.
In November, both brothers found themselves jetting off to far-flung destinations – Ben to Qatar for the World Cup and Theo to South Africa for United Rugby Championship games, including a startling 35-0 win over the Sharks in Durban.
Their parents travelled out to Qatar for the football, with Wales unfortunately bowing out at the group stage and Ben consigned to a watching brief.
Theo said: "My mum and dad and my brother said Qatar was an amazing place to be. He was obviously a bit disappointed he didn't get on and with the results, but he was really happy to be involved with the squad and just to be there, a part of the World Cup."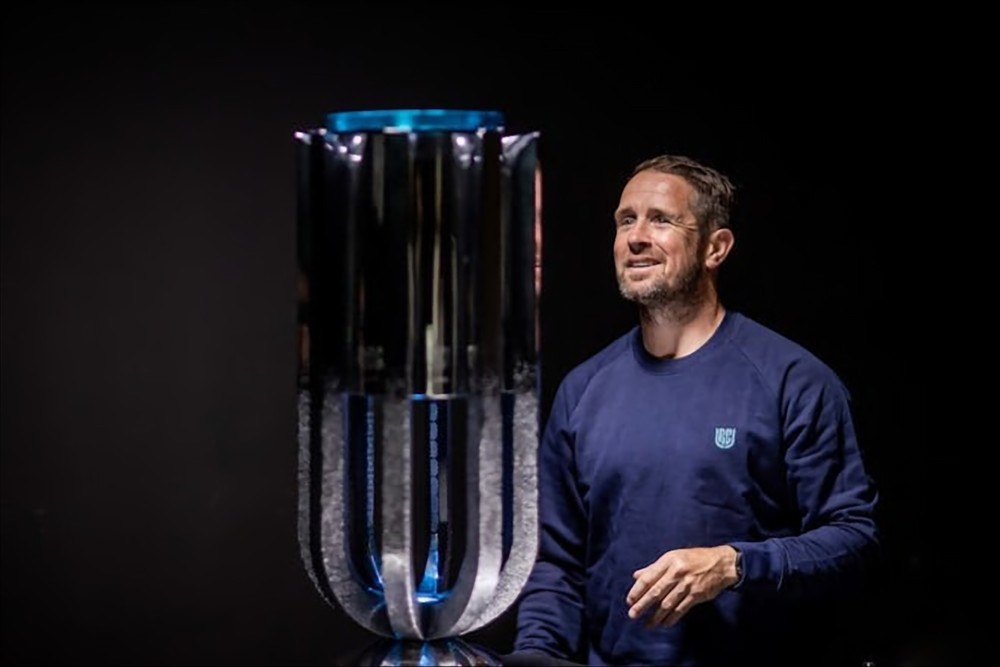 As for Theo himself, he would love to follow in his brothers' footsteps by playing for Wales one day, while he also takes inspiration from his boyhood idol.
"For me, it was always Shane Williams. I related a lot to him obviously with the size. He had good footwork and good speed. That's what I really enjoyed watching," he says.
"His size didn't stop him doing some amazing stuff. So I looked up to him."
He added: "I am slowly progressing. There's always little stuff I can improve on, but as long as I keep going forward positively that's the main thing. I'm happy with where I am, what I am doing and my performances so far."
So those are the Cabango brothers, Welsh sporting siblings doing their family proud.
---
Support our Nation today
For the price of a cup of coffee a month you can help us create an independent, not-for-profit, national news service for the people of Wales, by the people of Wales.