Sport
The wonderful Grogg that celebrates the greatest try ever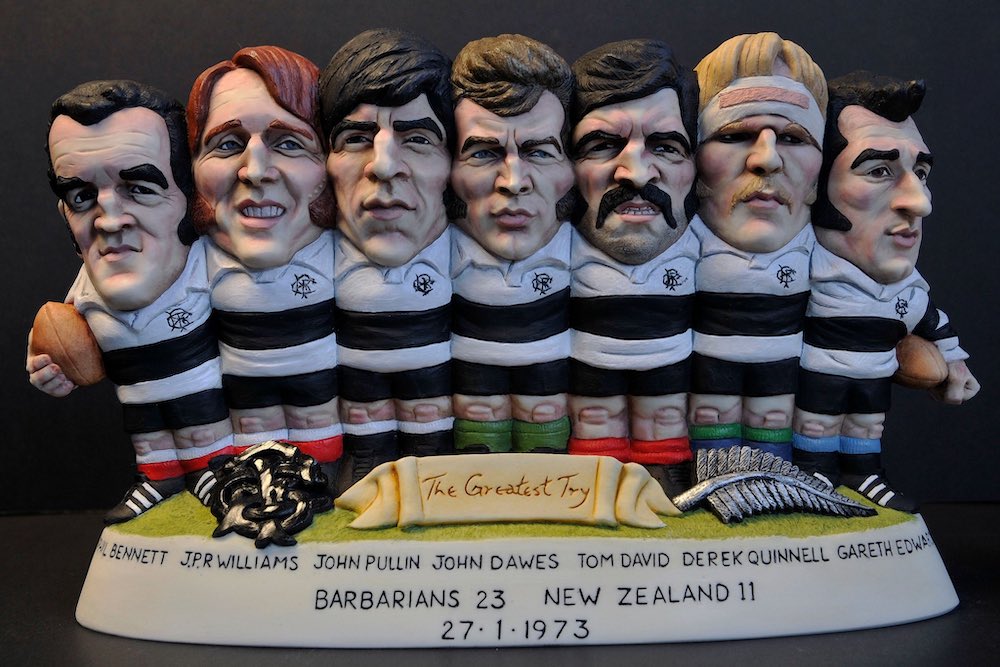 This is the beautiful limited edition Grogg that has been created to celebrate the 50th anniversary of the greatest try in rugby history.
According to Richard Hughes, owner of the World of Groggs, a ceramics company established by his father John Hughes in 1965, in Treforest, getting this wonderful work of art created has been a long time in the making – and has a very special story attached to it.
Writing on the Groggs website he explained the creative process behind this very special Grogg and how it is dedicated to his father.
He said: "As with most creative ideas, they have a genesis or a spark which ignites them and sometimes it goes back a long way. My love of rugby and making rugby figures began in the early seventies, particularly to the time of the All Blacks tour of the UK, Ireland and France spanning 1972/73.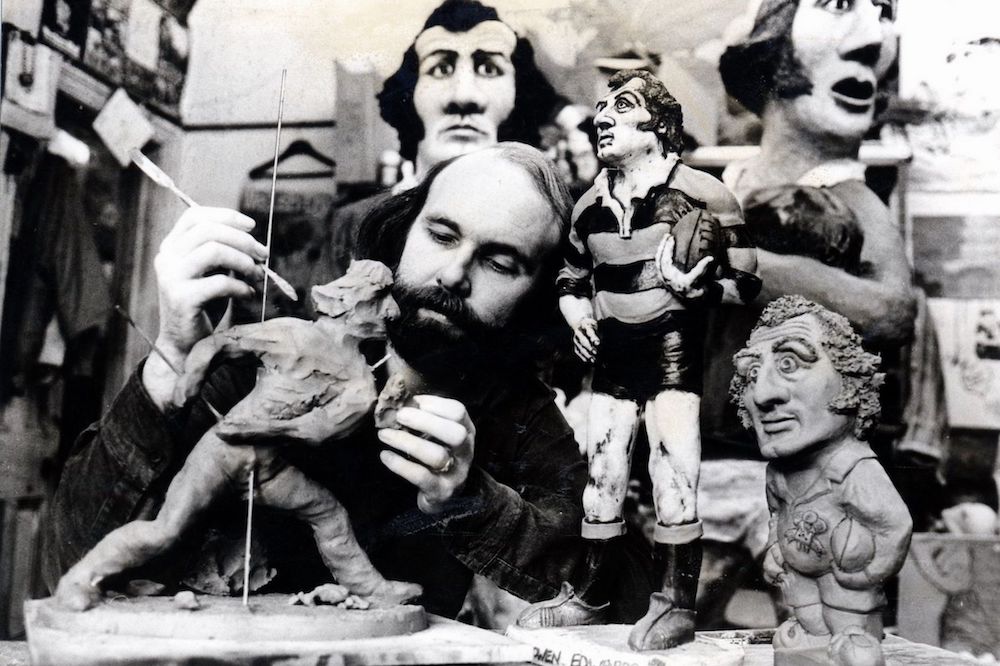 "As a 13 year old boy, I was taken by my father, to most of the touring matches played in Wales. My first international was Wales v New Zealand, which Wales sadly lost by 3 points. I was devastated. Having already witnessed Llanelli beating the All Blacks in Stradey Park, I thought Wales would walk it. Sadly, New Zealand had other ideas and I was left feeling I was some kind of jinx.
"The tourists had almost made a clean sweep but were denied a grand slam by Ireland. However, before they left our shores they had to play the traditional match against The Barbarians, which was in Cardiff in '73. The Barbarian team was practically a British Lions team, who only two years before had defeated the All Blacks on their own soil – the only time in history.
"The Lions' coach, the great Carwyn James, was unofficially called in to coach the Baa Baas before this monumental clash. As all rugby fans will know the match was a classic and is still talked about as the greatest game of all time. Sadly, my father could only get one ticket and I was left at home, broken hearted, watching the match on television.
"Only two minutes into the game Phil Bennett started a move which ended in a try for his half back partner Gareth Edwards. It was destined to become the greatest and most famous try scored in rugby history. The ball was touched by seven players, who became rugby icons, as alluded to in Cliff Morgan's historic commentary …..
"Kirkpatrick to Williams. This is great stuff. Phil Bennett covering. Chased by Alistair Scown. Brilliant! Oh, that's brilliant! John Williams, Bryan Williams. Pullin. John Dawes, great dummy. To David, Tom David, the half-way line! Brilliant by Quinnell! This is Gareth Edwards! A dramatic start! What a score! Oh, that fellow Edwards!"
"The Barbarians went on to beat New Zealand 23-11 for the first time ever, in a game which saw six tries and running rugby which has become synonymous with the Barbarian style of rugby ever since.
"Delighted as I was with the result I was gutted I couldn't be there in the flesh to witness such an amazing sporting event. Luckily for me, my father felt the same and on returning from the match he vowed I would never miss another game at The National Stadium.
"He was true to his word. Despite the massive investment of £600 pounds, he managed to buy a pair of 50 year debentures for us, on the half way line of the new North stand. What a bargain that was. It meant we were lucky enough to witness The Decade of the Dragon and some of the greatest rugby matches of any era. Obviously, this had a huge impact on my life and career choices and looking back it's ironic it all began with missing out on something really special.
"I've wanted to make this celebratory piece for over ten years but everyone at the Groggshop deemed it too difficult, not only to model but to finish and paint. However, I wasn't going to let this 50 year anniversary go by without trying to achieve what's been in my head for so many years.
"Most important to me, is the dedication on the back base thanking my Father for buying those debentures, which set me on my life's path. Unfortunately, the doubters were correct, as it's been one of the most difficult figures to make and is going to be very complicated to paint – but I've done it now!"
The limited edition Grogg is sold out but to find out more about Groggs and visit the shop click HERE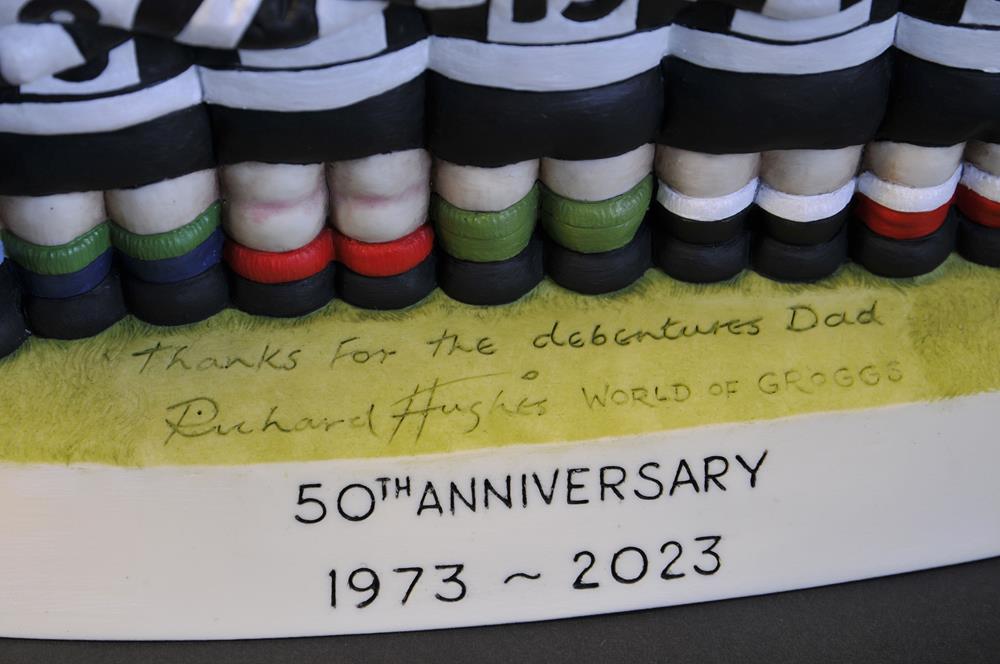 ---
Support our Nation today
For the price of a cup of coffee a month you can help us create an independent, not-for-profit, national news service for the people of Wales, by the people of Wales.