Sport
TV Investigation suggests Welsh rugby is facing an exodus of young talent to England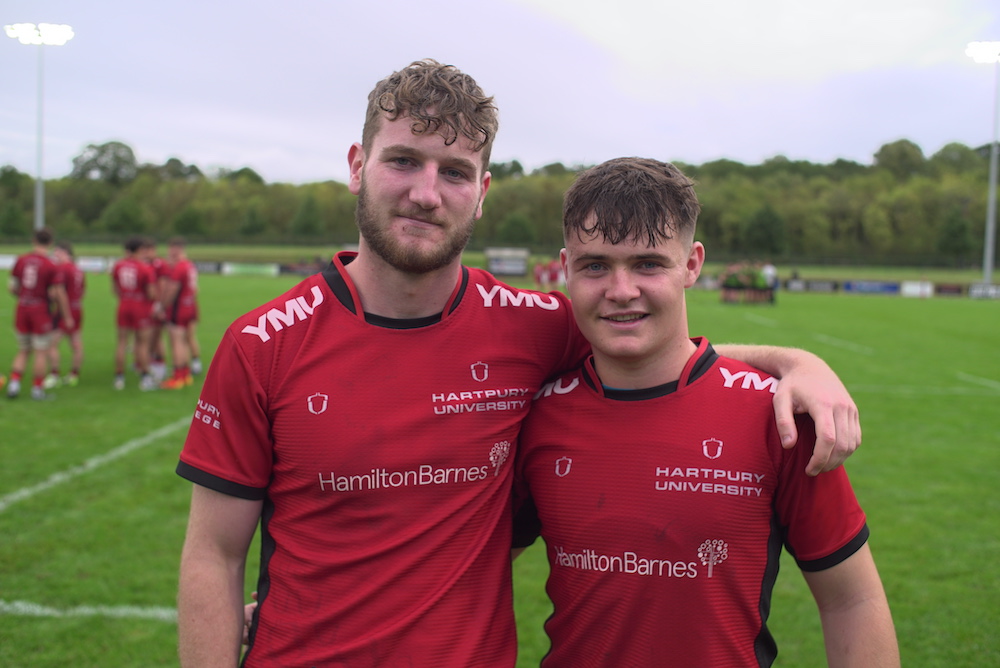 A BBC Wales Investigation has found that Welsh rugby could be facing an exodus of young talent to England.
Research by BBC Wales shows the game is under pressure like never before and suggests there has been a dramatic decline in the number of schools playing rugby at youth level.
It also reveals the number of talented young players choosing to leave Wales to pursue their education and rugby careers in England has gone "from a trickle to a flood."
The investigation looked at how the next generation of players for Wales's national side are being developed and found that an increasing number of  young rugby players are choosing to head for English schools, rather than stay in Wales.

One of those schools is Hartpury College in England, which is packed with Welsh players like Evan Minto from Pontypool, who is the captain of their first team.
He said: "Everyone I speak to says if you want the best education, alongside rugby as well, Hartpury is the place. There's nothing quite like this in Wales and obviously it's so close to the border."
On the day producers of the programme met Evan, 10 out of 15 players starting for the Hartpury first team, (16 – 18 year olds) were from Wales.
Wayne Thompson from the colleges rugby Academy says this is not unusual."I think we had a lot of successes with Welsh students coming here, the likes of Louis Rees Zammit who came through. That does help build the brand….I like to see it that we're helping to develop these students, and keeping them in the game."
The Welsh Rugby Union told the BBC programme they'd made big changes to increase and retain talent. Huw Bevan, their new director of performance said: "We are not going to stop everybody, but we need to make sure that we provide a good argument for them to stay.
"If we make sure our system is equal to that in terms of facilities and resources…my preference would inevitably be for them to stay in Wales."
The programmes asks if it matters if players are developed in England, if they still play for Wales? For example, Evan Minto  is still attached to the Dragons Academy.
Dr Ed Cope, an expert in sports coaching at Loughborough University, says keeping the best players 'as long as you can' in Wales is key. "That's an absolute necessity to ensure that the level of competition is as high as it possibly can be, the best are playing their best.  The big danger, I guess from a Welsh perspective is that they become part of the English system"
Wales's professional sides are likely to suffer from the young talent moving to England. Cardiff Rugby Academy manager, Gruff Rees, says despite 'good educational opportunities' in Wales, the 'trickle' of players leaving in previous years has 'become a flood' in many ways.
"I'm desperately committed to try and keep what I perceive at sixteen to be the best in Wales….but we haven't got the financial ability to contract all and everyone at sixteen."
Survey
BBC Wales Investigates carried out a survey of every secondary school in Wales, and found some startling results. While most schools ran teams for boys and girls up to 16, there was a big change when you looked at ages 16 -18.
The Survey discovered of 95 schools who run or ran at least one six form team in the past, half (48) have stopped in the last twenty years (1 school had stopped over 20 years ago).
That means there are half the number of schools running sixth form (16 – 18 year olds) sides as there had been 20 years ago.
The reasons given for the drop ranged from staff availability, sixth form closures and lack of pupil interests. (Source: BBC Wales Schools survey, 143 of 225 schools in Wales).
A survey of rugby clubs in Cardiff found a similar pattern. Of the 52 clubs who responded, 50 said they'd run at least one youth side in the past, but of those, half (25) no longer did, with 22 folding in the last twenty years. Less than half the clubs who responded now run a youth team.
At senior level  there's also fewer teams, with three quarters of clubs who responded saying they are running fewer teams than they did.
The WRU's official data on player numbers, which goes back 5 years, shows that registrations are up at all levels of the game.  But they agree youth rugby is a challenging time, and have been working hard with schools and colleges to keep young people in the game.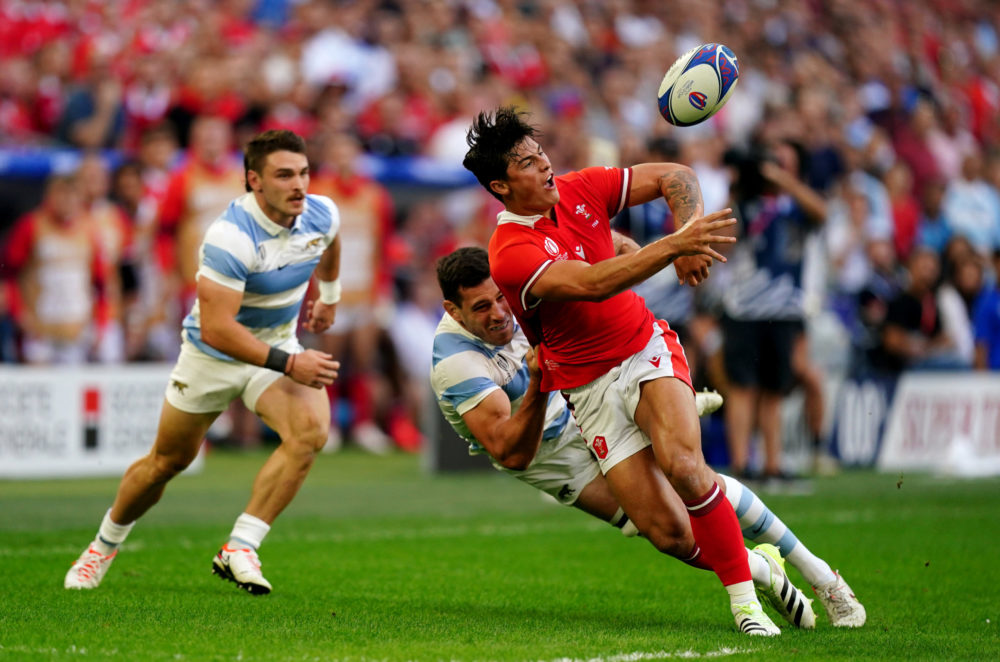 The future?
The Wales national men's team reached the quarter finals at the 2023 rugby World Cup. But with many stars retiring, what about the future? Former international James Hook says the success of the national team may be 'masking the cracks' in regional rugby in Wales.
"Everyone knows that the budgets have dropped, their finances are not there."
Hook, who is now a skills coach with the Ospreys Academy and Swansea RFC, feels the tighter budgets mean players are now lacking the right kind of game time that he had breaking through.
"These younger players, they have to train with the squad and are probably reluctant to let them out to play with Swansea, Neath, Aberavon etc. because they're worried about them getting injured. It is a tough one, and different to when I came through."
Huw Bevan of the WRU believes the WRU's future plans will reap rewards. He said: "What we want is to collaborate with the regions, if we can improve the academy system and produce more and better players then all of us are going to benefit the regions will benefit and the national team will benefit."
BBC Wales Investigates: Welsh Rugby – Keeping the Faith is on BBC One Wales at 8pm tonight
---
Support our Nation today
For the price of a cup of coffee a month you can help us create an independent, not-for-profit, national news service for the people of Wales, by the people of Wales.