Sport
Wales might have lost yesterday but the buzz was back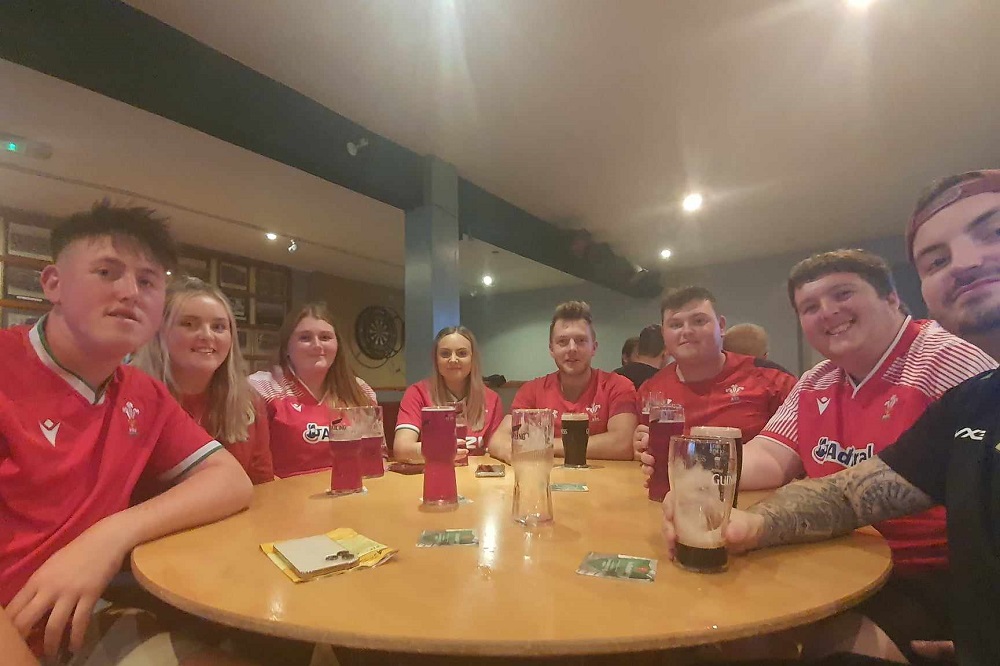 Ben Wildsmith
God help us all, it matters again. Watching Wales over the last couple of years has been a queasy experience.
As failures on and off the pitch spiralled into a bankruptcy of hope, disappointment gave way to anger, depression, and, eventually, a resigned apathy that seemed to threaten the game's place in the national consciousness.
The eight-year-old within all of us who believed that one day he or she might pull on the red jersey was grown jaded by experience.
A narrative of decline suggested that the national side's woes were the wages of decades long mismanagement of the game at large.
If you thought about it for too long, you could extrapolate that line of thought into life in general.
Perhaps the malaise was emblematic of a way of life that couldn't cut it in an efficiency-obsessed world where computers decide everything and wing threequarters have to be 8'2".
The emotional weather here, however, is as febrile as the elements. Driving up Rhondda Fawr yesterday morning towards the Rhigos, the rain drowned out the radio at times before giving way to snatches of bright, teasing sun.
Plenty of jerseys were being worn to the shops. I'd considered my own XXXL relic, sadly deciding it was an X short. A column of lads barrelled down Treorchy High Street in pretty dresses and green wigs, beers aloft, as you do.
Two girls held a conversation from either side of a pedestrian crossing, improvising sign language when they couldn't be heard.

Drenched sheep
Over the Beacons, drenched sheep stared at us as if we could turn off the rain. Do something, they implored. A group of ponies huddled together in muttering stoicism.
At Pen y Burgervan, a throng of cagouled Cardiffians weren't having their fun spoiled by a drop of rain, not when they'd ventured to the most northerly point in the known universe.
I was last at Llanidloes RFC to see Wales deservedly beaten by Georgia. Remember that? The smattering of unfortunates who had turned out were beyond even trying to be emotionally involved in what was unfolding on the screens.
The game passed by in a subdued haze, like a funeral you've attended out of obligation.
Yesterday, the buzz was back. Boisterous youngsters, yet to be broken by years of disappointment, wore their expectations proudly. Sage old men narrowed their eyes and corrected the referee.
Warren Gatland's post-game remarks had none of the 'we've taken important learnings' complacency of the Pivac era. He was livid with Wales' capitulation in the final quarter and gave the impression that certain players would be hearing his condemnation in their nightmares for decades to come.
Obviously, we could and should have won. Cool your boots for a second, though, and consider that we apparently have two Welsh sides that are capable of winning at this level.
If you'd have suggested that last year it would have elicited derision. It didn't matter how blind/thick/corrupt the referee was back then, we just weren't good enough.
Now, when the friendless, whistle-happy bastard assumes we're idiotic enough to bring down a maul 5 metres from the England line, he's messing with the national zeitgeist.
You're going to watch the World Cup and you're going to allow yourself to imagine Wales winning it.
You can tell yourself that you know better; you do know better. That 8-year-old inside though, is an insistent little thing.
He's seen what Jac Morgan can do; he knows Liam Williams back in form, and he's ordered a jersey that fits.
---
Support our Nation today
For the price of a cup of coffee a month you can help us create an independent, not-for-profit, national news service for the people of Wales, by the people of Wales.