Sport
Welsh Tough Nuts: The hardest players to ever pull on the red jersey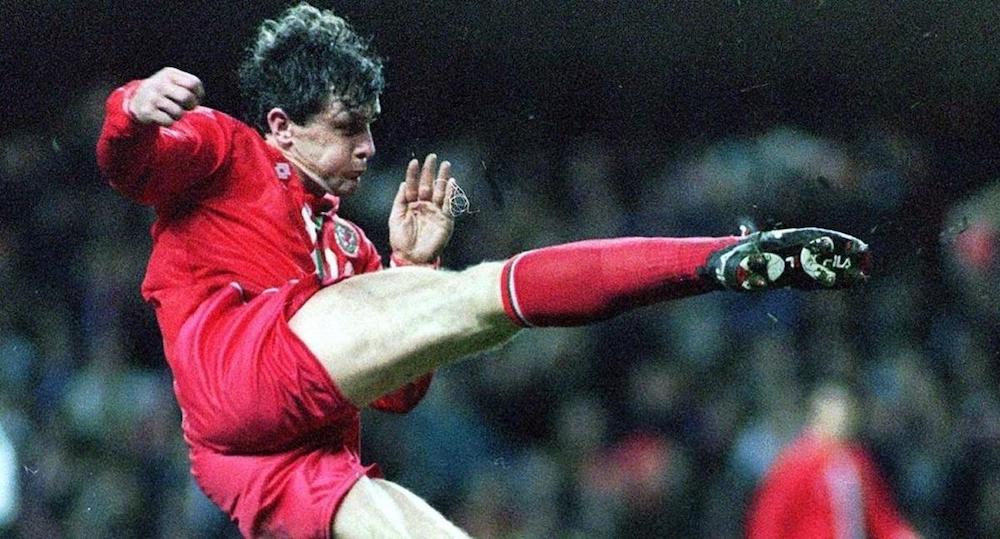 Christopher Evans
The Welsh have been known as valiant fighters throughout their long and chequered ancient history.
Invaded persistently over thousands of years, you name them – The Romans, The Anglo-Saxons, The Normans – we've fought them. We may not have always won, but our attackers have all been on the receiving end of a bit of Welsh bite.
People from Wales have developed a hardness, we've had to. We're perpetually against the ropes, but we never give up. It's no coincidence that we have produced some of the best boxers in the world – Joe Calzaghe and Joe Cordina to name but two – but it's not just in the ring that we thrive.
Welsh football has also had its fair share of hard nuts over the years. We go through some of the hardest players to ever pull on the red jersey. As Gareth Bale, arguably Wales' greatest ever player said: "The dragon on my shirt, that's all I need."

John Hartson
John Hartson was loved by Welsh fans not just for his goals, but for his unwavering passion for his country and his no-nonsense approach to the beautiful game (just ask Eyal Berkovic!).
Infamously, Hartson also had a training ground scrap with former Welsh manager, the eccentric and universally unpopular Bobby Gould. Big John had been unhappy about being dropped from the starting XI and questioned Gould's managerial abilities.
Hartson re-tells the incident in autobiography. He writes: "Then he said, 'Right John, you and me, let's have a fight.' I didn't know what to say or where to look. Here I was being challenged to a fight by a middle-aged bloke, who also happened to be my boss.
"Gary Speed shouted, 'Go on, John!' I laughed, but inside I was panicking, thinking 'I can't do it – I can't fight the gaffer.' But the TV people had gone and taken their cameras and there were no newspaper reporters left, so there would have been no witnesses.
"A circle of players had already formed, and they were up for it. There was no way out. We came together, me and my boss. In truth I just grabbed hold of him for two minutes, didn't throw a punch or aim a kick.
"I knew I was getting into a scrap against a man in his fifties, but I could sense he was still strong. Maybe he sensed it could have become too heated because he suddenly said, 'Right, that's enough.'
"He wasn't hurt, although there were some scratches on his face and his hair was all over the place. It was so undignified."
Gould recalled: "At one stage I was on the floor, and I was getting the biggest hiding of my life. At the end of it I wanted to have a better relationship with him. A lot of people might have thought I was a raving lunatic, but that was their opinion!"
After dragging Welsh football to its lowest ebb, we can only thank super John Hartson for giving Gould a ol' kicking – diolch John!
Terry Yorath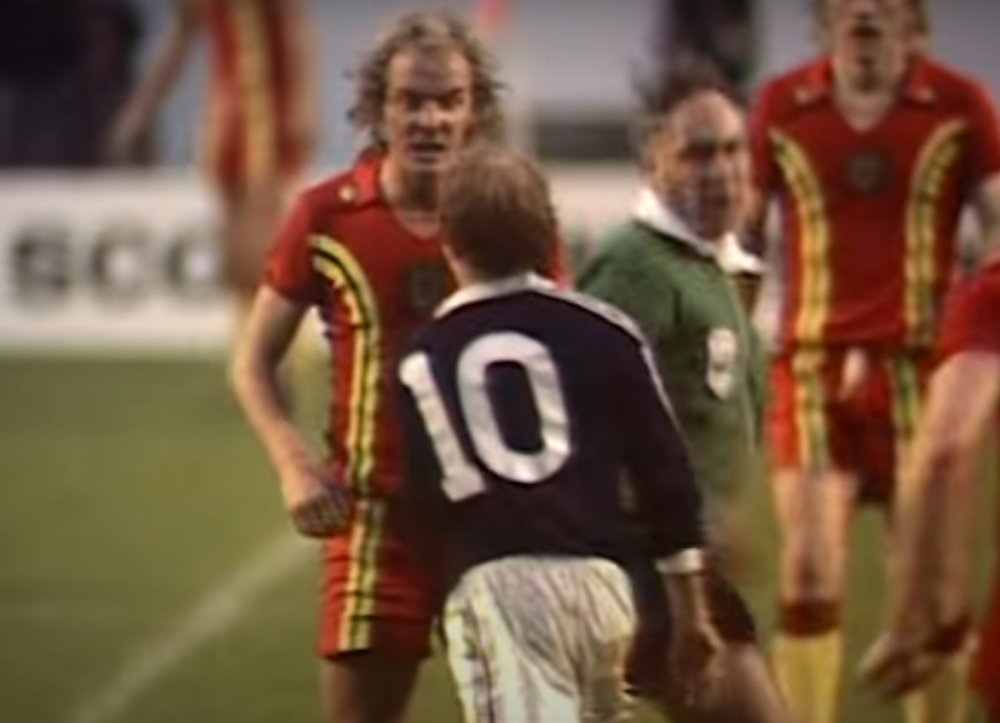 Yorath is well-known and much-loved for guiding Wales to famous wins over Brazil and Germany, as well as nearly taking us to the 1994 World Cup.
In his playing days, he was also a formidable tough-tackling midfielder for Leeds, Coventry and Tottenham Hotspur. In 1975, he also became the first Welshman to play in a European Cup final. Just ask former Bayern Munich player Bjorn Andersson about Yorath's tackling 'skills'.
The Swedish international barely played again after a dreadful tackle from Yorath in that European final, which the German team went on to win 2-0.
Barry Horne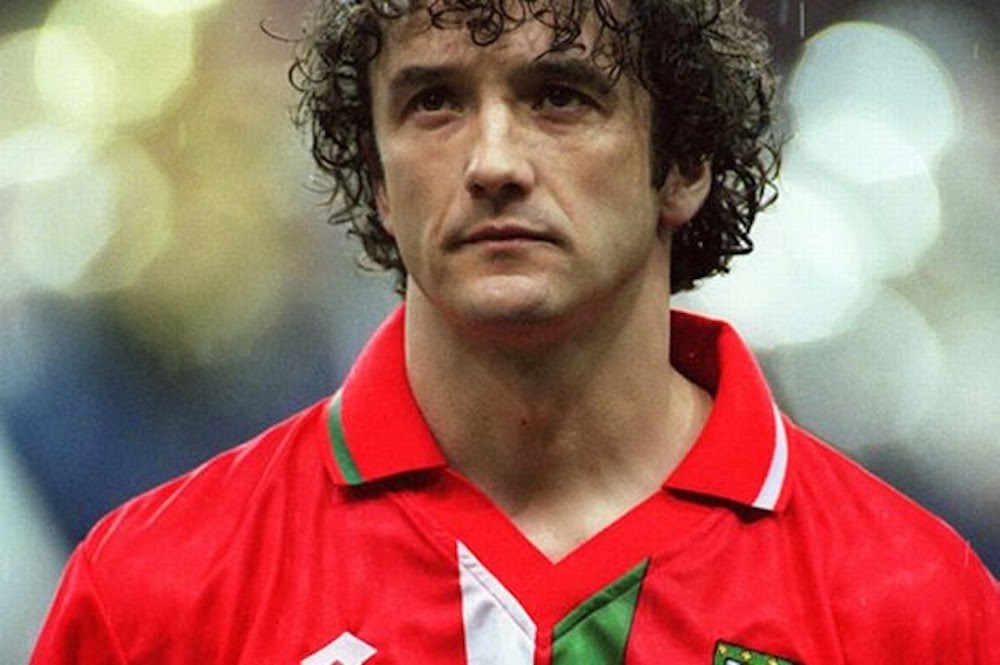 We all know and love The Barry Horns, named in honour of the former Welsh midfielder. With his curly black locks he didn't look particularly scary, but the St Asaph born Horne took no prisoners and was a stalwart of the Wales and Everton midfield during the 90s.
John Charles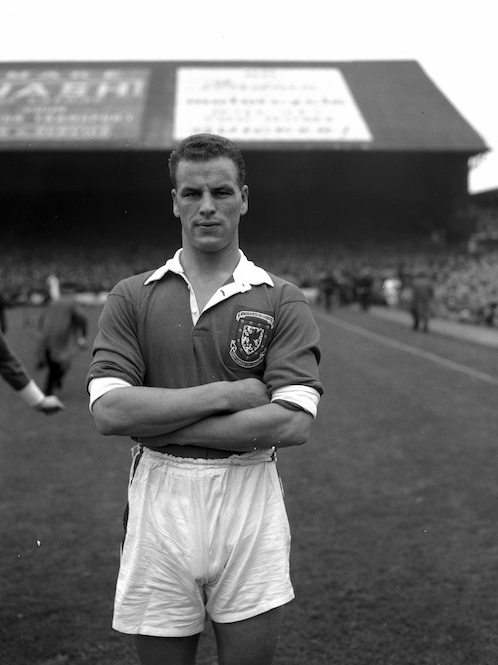 Admittedly, the legendary John Charles was nicknamed 'Il Gigante Buono' ('The Gentle Giant') by Juventus fans for his fair play approach to the game and towering stature.
However, you didn't mess with Charles, who was as formidable in defence as he was up top. During his five years in Italy, he won the league three times and the Coppa Italia twice. A true Welsh hero.
Vinnie Jones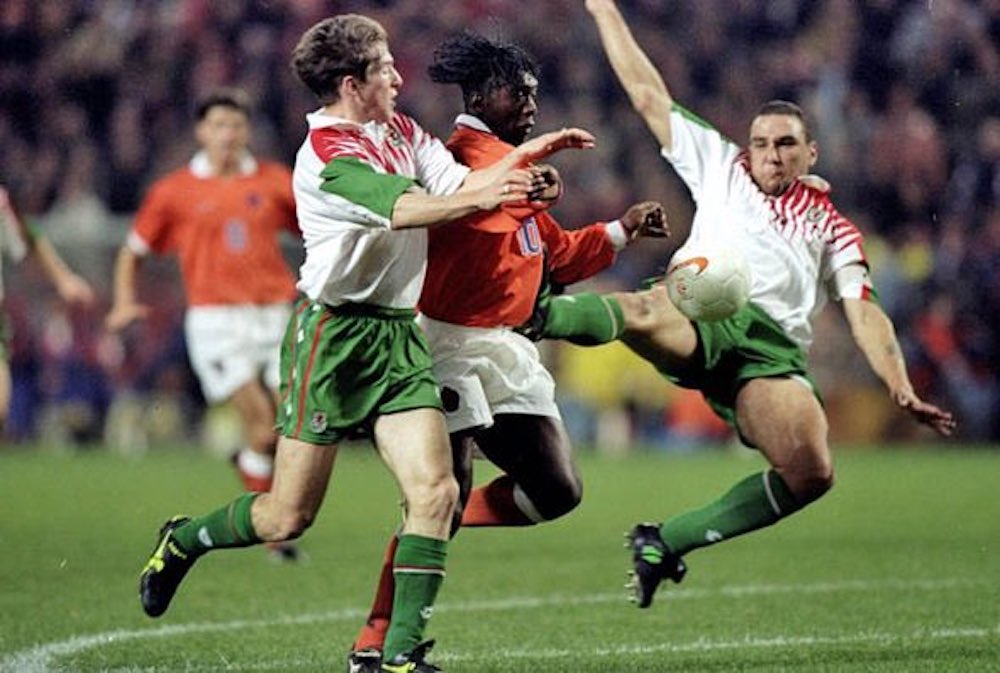 The words 'hardman' and 'Vinnie Jones' go hand in hand. Sent off 12 times in his career, as well as holding the record for the quickest ever booking in a football match, there's not much more you can say about the former 'Crazy Gang' player.
Before going to Hollywood, Jones was capped nine times for Wales, qualifying to play via his Ruthin-born grandfather.
He brought his much-needed toughness to a struggling Welsh side, but not much else. The less said about his social and political views the better, too. He predictably picked up a sending off during his short international career, in a 1-0 loss against Georgia in 1995.
Ethan Ampadu
Bear with me on this one. Ampadu's toughness seems to go under the radar, but the current midfield star is certainly not one to be pushed around.
He's flourishing in the post-Bale/Allen era, and just keep an eye on him when he or one of his teammates has been wronged. A true team player, the Wales and Leeds fans love him and know how valuable the 23-year-old is to their teams.
Trevor Hockey
Another unsung Welsh hardman is maverick journeyman Trevor Hockey. Hockey, who had almost as many clubs as hairs on his head, gathered nine caps for Wales.
It was during his time at Birmingham City that he became known for being a midfield enforcer, as well as for his hirsute look. When playing for Norwich, Manchester United fans chanted at him "Trevor Hockey, you're a werewolf, you're a werewolf!" They wouldn't have said it to his face. Hockey sadly died of a heart attack in 1987, aged just 43.
("Hockey, the bearded man!")
Alf Sherwood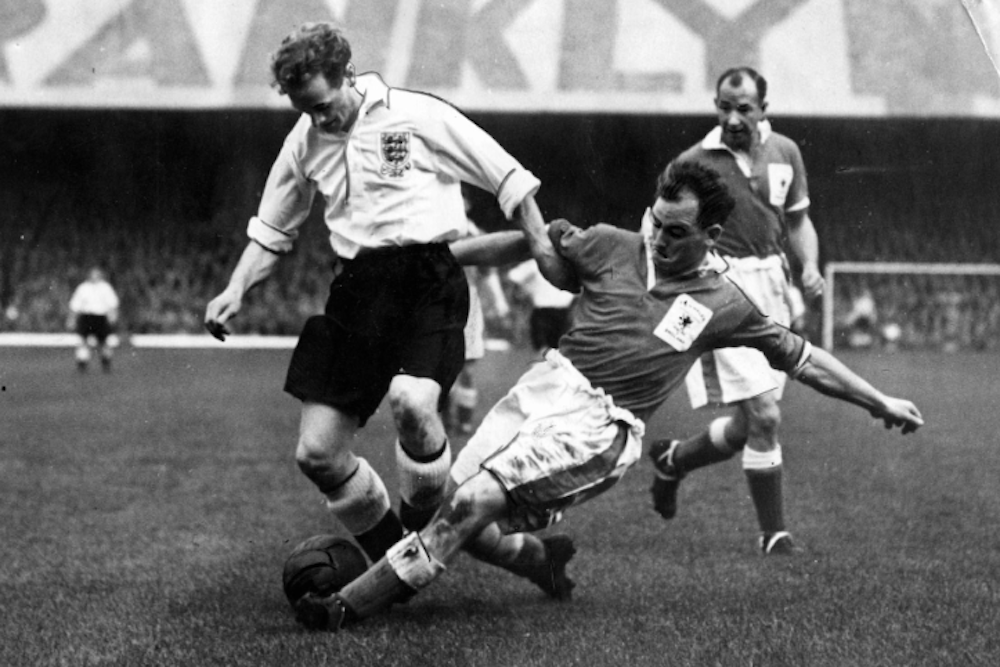 A former miner from Aberaman, Alf Sherwood was known as 'The King of the Sliding Tacklers'. Such was his reverence, Stanley Matthews once described him as the toughest opponent he had ever played against.
He made 41 appearances for his country and turned out for Cardiff, Newport, and Barry, before retiring in 1963. He passed away aged 66 in 1990.
(A short interview with Alf Sherwood – scroll to 1.40 mins)
Joey Jones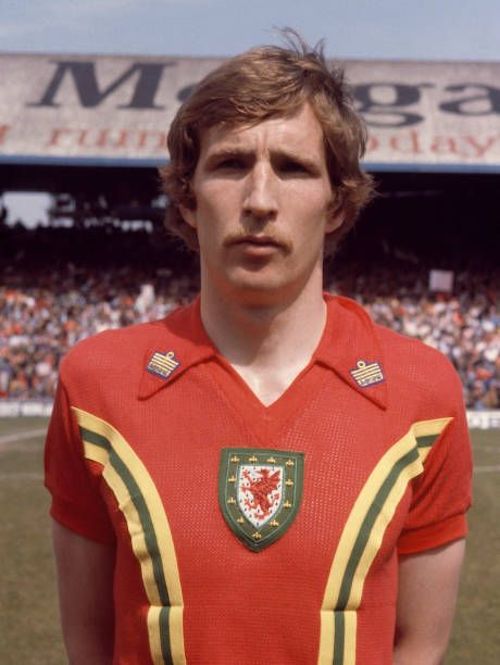 A no-brainer. Jones won 72 caps for his country and is a European Cup-winning Liverpool legend. Llandudno born Jones was the first Welshman to win the European Cup (1977) and wouldn't even contemplate shirking a tackle or a scrap. A Welsh great.
Mark Hughes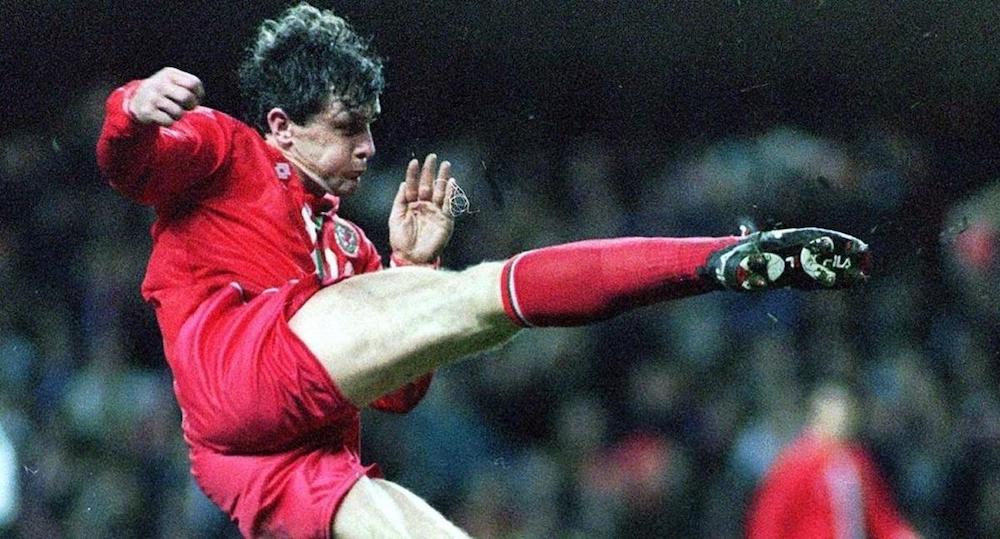 The ultimate striker and hard man. 'Sparky' might have been quiet off the field, but he certainly wasn't on it. Loved by his teammates and fans, not many people won a battle against Hughes – not with those thighs!
Nobody could hold up or shield a ball like Hughes, not to mention that he was the greatest volleyer of a football in history.
Speaking to The Leader in 2018, Kevin Ratcliffe recalled Hughes tussling with the notorious 'Butcher of Bilbao' Andoni Goikoetxea, during a game against Spain in 1985 where he scored that volley.
Ratcliffe, who was no stranger to a tackle or two himself said: "I do remember Spain having a defender who was nick-named The Butcher of Bilbao – Goikoetxea – I think his name was, and Sparky nailed him in the first minute! He knocked him around from pillar to post."
I interviewed Goikoetxea (who famously broke Maradona's ankle) last year, who also faced Sparky playing for his beloved Athletic Club Bilbao. He simply said of Hughes: "Mark Hughes. A great finisher. A phenomenon." Coming from one of football's quintessential hard men, it's difficult to disagree.
(*Disclaimer: My sincerest apologies to Leighton Phillips, Peter Nicholas, Eric Young, Pat Van Den Hauwe, Kevin Ratcliffe, Ben Thatcher, and many others. You never know who you're going to bump in to).
---
Support our Nation today
For the price of a cup of coffee a month you can help us create an independent, not-for-profit, national news service for the people of Wales, by the people of Wales.