Sport
What Wrexham's promotion means to me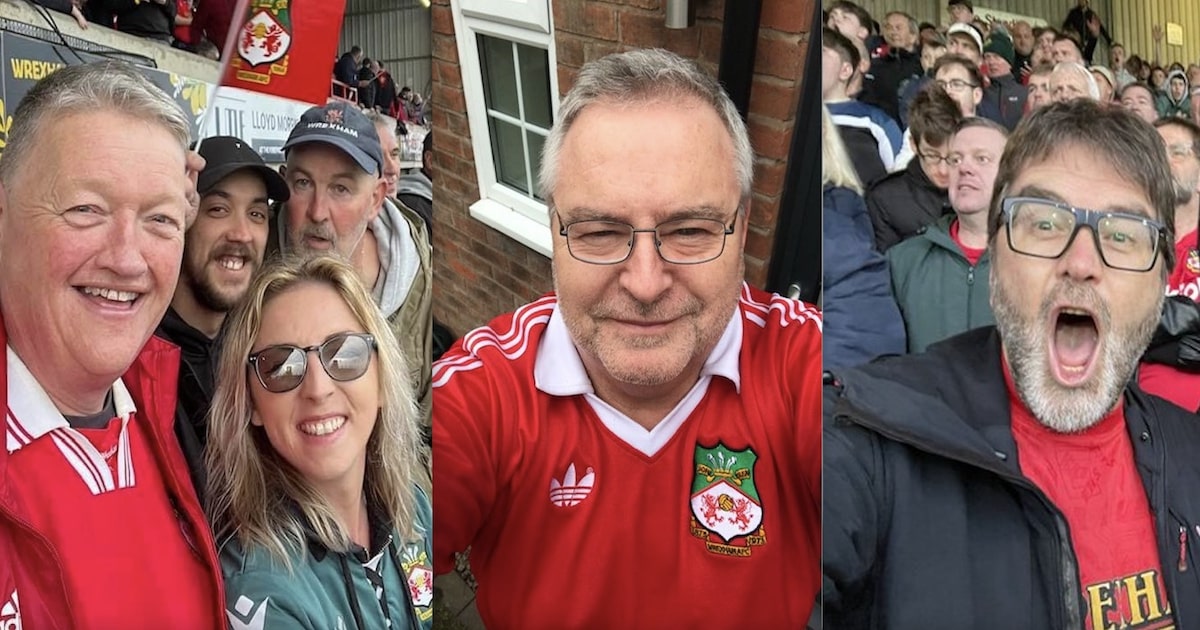 Leon Barton
Of course all the new fans are welcome. Nobody can help when they were born and it struck me the other day that you would have to be around twenty years old to even remember Wrexham AFC in the football league (we dropped out in 2008).
You would probably have to be 25 or so to remember the last promotion (3rd in the Third Division 2002/03) and at least 50 to remember the last championship (Division 3 – 1977/78).
Fans of a certain age may remember the three FA Cup quarter finals (1974, 1978, 1997), the famous victories over FC Porto (1984), Arsenal (1992), West Ham United (1997) and more, Gary Bennett and Steve Watkin spearheading the 1992/93 promotion with Andy Morrell and Lee Trundle doing the same a decade later.
But they will also remember the struggle to simply keep the club going; the legal battles with the dodgiest of dodgy owners, the marches, the bucket collections, the fight to prevent the Racecourse from being bulldozed with the land sold off to a supermarket.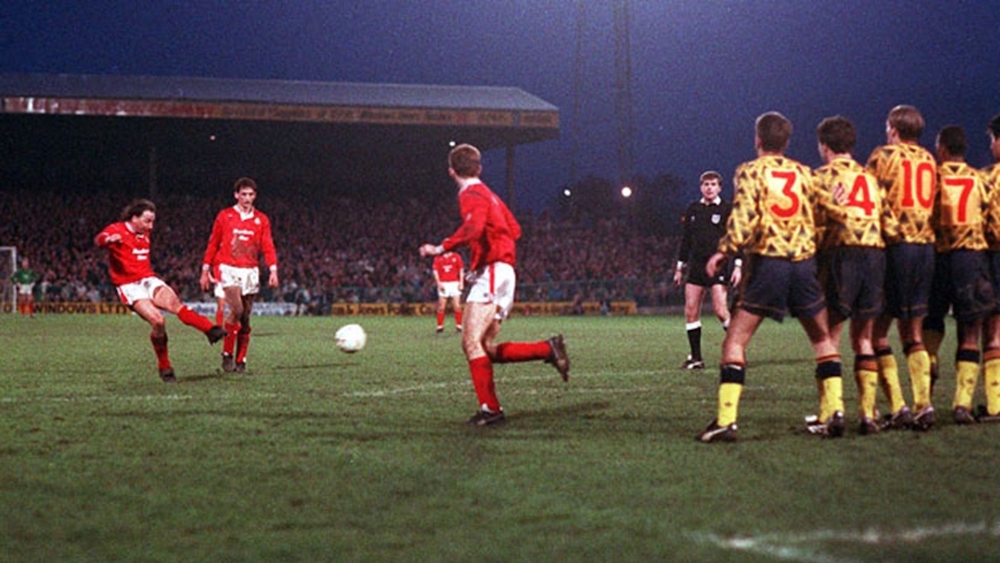 Rollercoaster
The "rollercoaster" cliche doesn't even come close to describing life as a longtime Wrexham fan.
Of course, now the future is looking bright. Not just on the pitch, but in the entire region. Wrexham AFC doesn't simply represent the town (sorry, city!… I'm still getting used to that) but the north of Wales as a whole, and much of the Shropshire Marches.
On my last visit to the area (I've lived in Innsbruck, Austria since 2009) I was stunned to see more kids wearing Wrexham shirts than Liverpool and Manchester United tops. Put together!
This is a state of affairs I simply could not have envisaged a few years ago and it filled my heart with joy.
But as journalist and fan since 2016 Leigh Jones says, 'it's not with the Johnny come latelys like me that the true pleasure of promotion lies….it's for the thousands of people who kept the club alive with low expectations and high expenses because of what the club means to them'.
For those who've experienced the many lows, of course Saturdays's promotion will inevitably taste all the sweeter.
Here, some of those longtime fans attempt to explain what the club's glorious return to the football league means to them.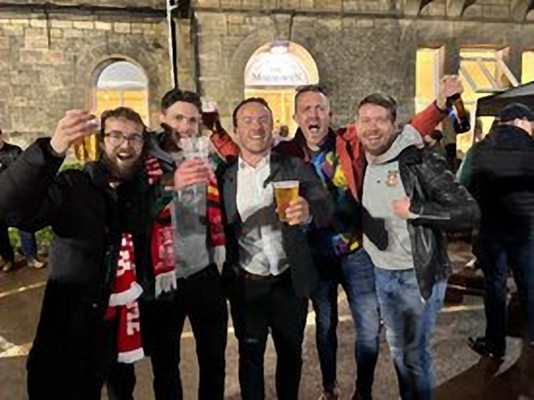 Tim Edwards – Fearless in Devotion podcast/fanzine
Wrexham fan since: 1991
This is the third and sweetest tasting promotion I've witnessed as we return to the EFL meaning absolute business. We're not here to make up the numbers. We're here to go up again and keep this story and growth of the club going. Winning the league is immeasurable to the entire area and Gogledd Cymru. Tourists would fly in and maybe head to Yr Wyddfa first. Now the Turf and the Cae Ras takes priority in their itineraries. We're back and we're going nowhere but up.
Evrah Rose – Wrexham's poet laureate
Wrexham fan since: the late Nineties
To finally leave this league is an unbelievable feeling. 15 years of frustration, hope and pain cannot be overstated.
I'm unashamed to say I cried at the final whistle. A LOT. I'm so proud. Will be honest though, Wrexham's time in the national league has given me more of an appreciation for grassroots football and less of the bigger leagues.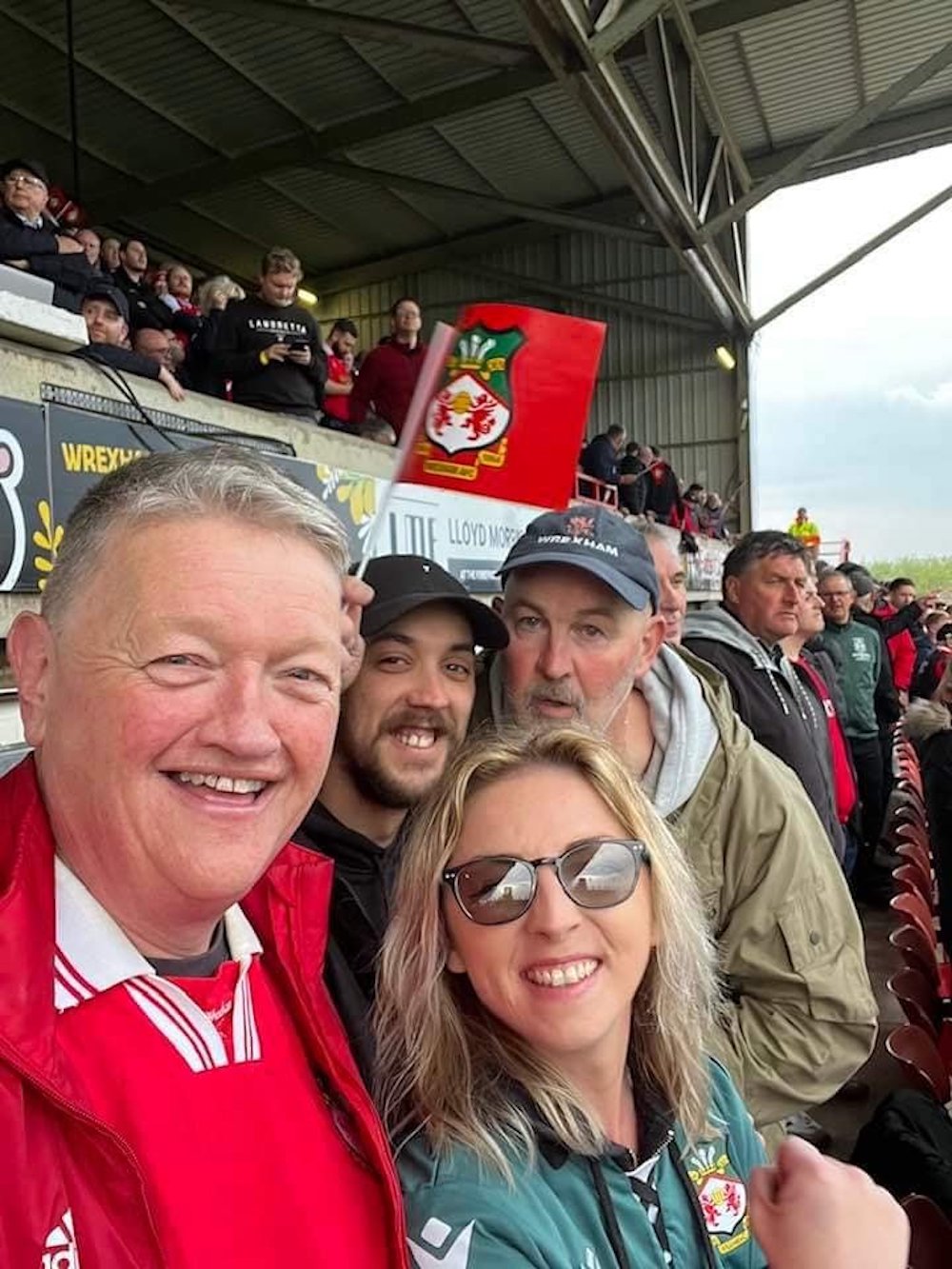 Marc Jones – co owner of Saith Seren/ Plaid Cymru councillor
Wrexham fan since: 1969
My first game was a dull 1-0 win over Brentford won with a late Arfon Griffiths penalty. From the Kop we saw the net billow and the Tech End fans roar (the stand was more like a bike shed in those days).
Hooked at 7 years of age! This promotion is long overdue and is hopefully the start of something special. I was there for the 1977-78 promotion and Saturday's scenes more than matched that. The fans' passion and commitment is beyond belief.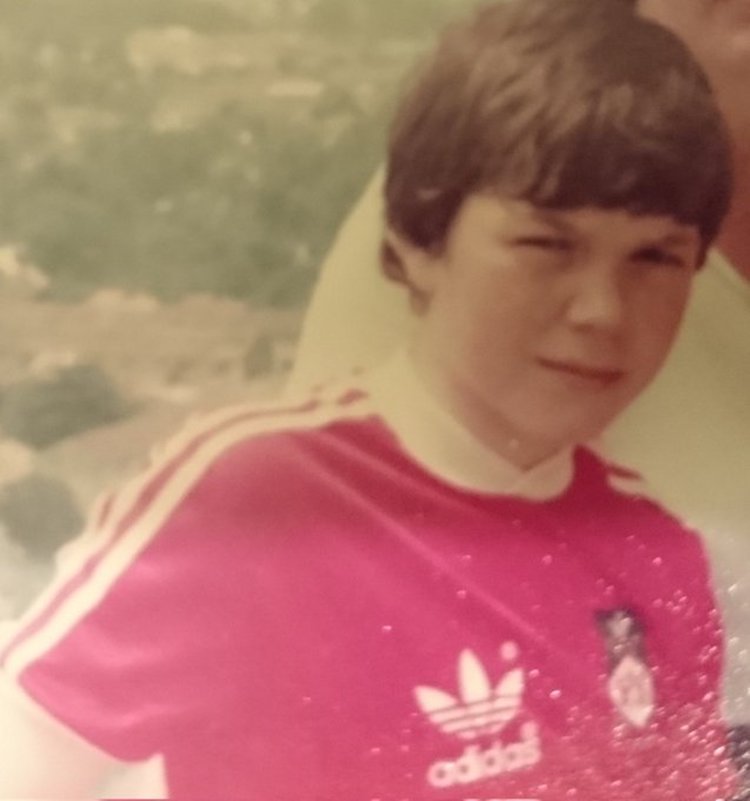 Toby Clark – fashion designer
Wrexham fan since: 1974
The first time I went to the Racecourse a soaring Billy Ashcroft header rippled the net, starting my lifelong love for the club. Our long awaited promotion back up to the EFL means so much to so many Wrexham fans, especially those who stood strong through the struggles and kept the club alive.
Wrexham is a passionate community who live and breathe football and with the incredible support of Humphrey, Rob and Ryan, who understood the club's heartbeat and proud history, we're now back where we belong. A new golden era has begun.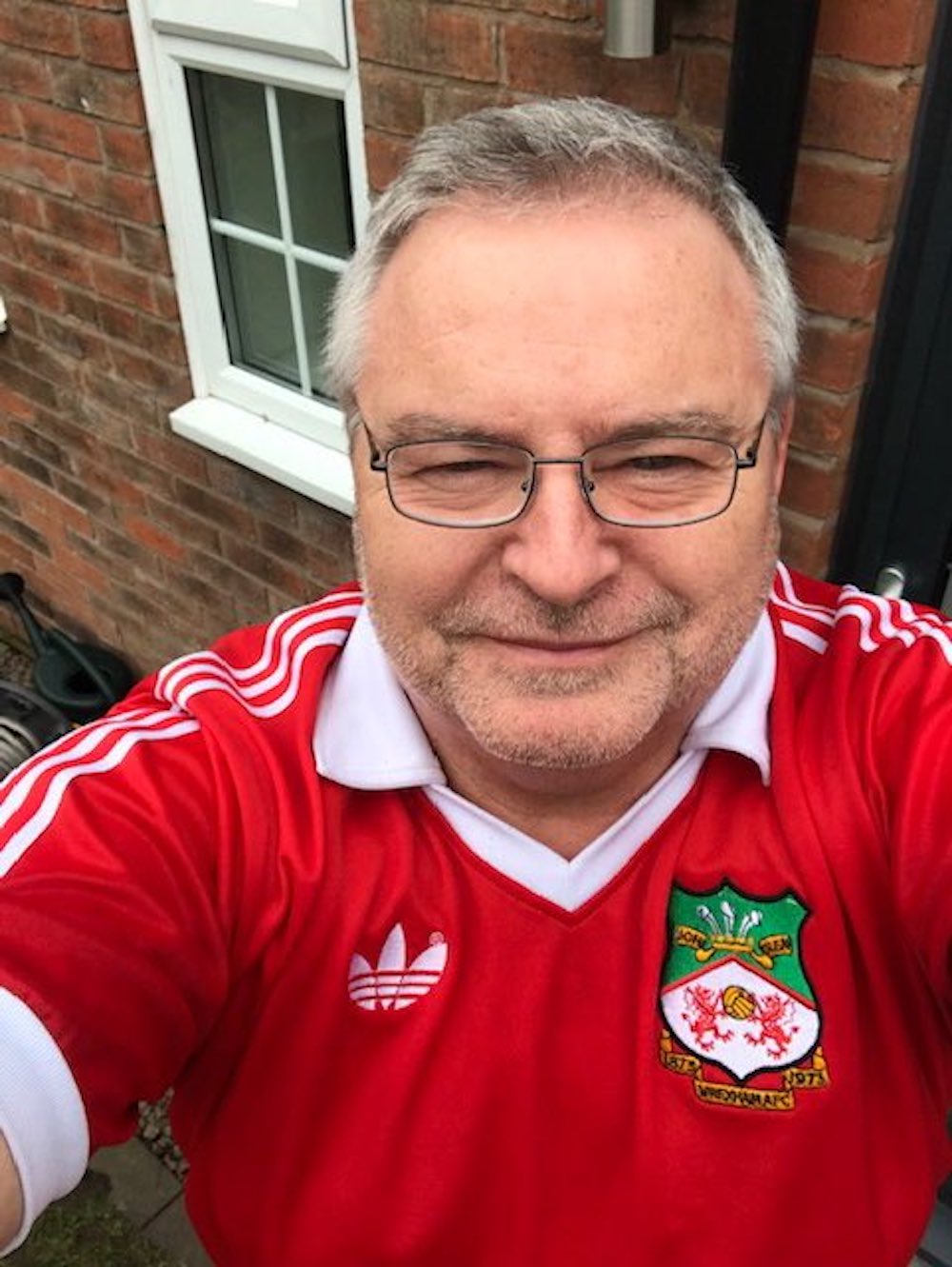 Richard Partington – author of 'The Giant Killers – Wrexham AFC 1974 – 99'
Wrexham fan since: the 1973/74 season
Absolutely buzzing! Totally elated. What a night, what a game, what a team, what a crowd, what an atmosphere, what a season and what an amazing match winner Paul Mullin is. Our greatest team were the champions of 1978 and I've been wearing a replica 1977/78 season red shirt for every home game this season. Champions again – wow! What Rob and Ryan have done for our club, our town, and our country is beyond words – they have created a real feeling of a community with renewed pride and togetherness.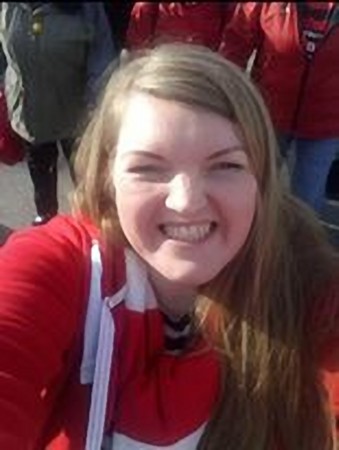 Svava Ran Karlsdottir – Iceland's only pre-takeover Wrexham fan
Wrexham fan since: 30th December 2002
My first match at the Racecourse, we lost 3-1 to Macclesfield. From there it was a slow burn, I followed vaguely but it wasn´t until 2008 or 2009 that I started going regularly and then got a season ticket a while after that.
For me it was the community that did it, not the football per se. The feeling of getting excited and hopeful for a match, putting on the scarf and walking from Island Green car park and to the ground.
Buying a programme and a pie, chatting with those that sat around us and chanting. Starting to go to away matches. Realising it actually meant something to me when a Saturday night was ruined when we lost. Endless ruined Saturday nights.
Being elated when I went to a Q&A in the Legion in Rhos with Sam Ricketts, feeling like this was it; we were actually going to do something. And realising now that I loved the club just as much when we couldn´t string 3 passes together – let alone get 3 wins in a row – as I do now that we are champions.
I´ve religiously kept up with everything since moving back home to Iceland in 2019, via radio and the live stream. This season has been an unreal experience for me watching from afar. Especially now that people here know who I am talking about when I'm asked who I support.
Getting to experience going up as champions after all these years of endless disappointment is indescribable. I was crying for the whole match on Saturday. Pure joy.
This is such a pay off for all the pain, for all the love I´ve put in over the years. It will be a long time until I come down from this high. But I will also be here if and when the lows hit again.
I am in it for the long haul. I´r gad Wrecsam.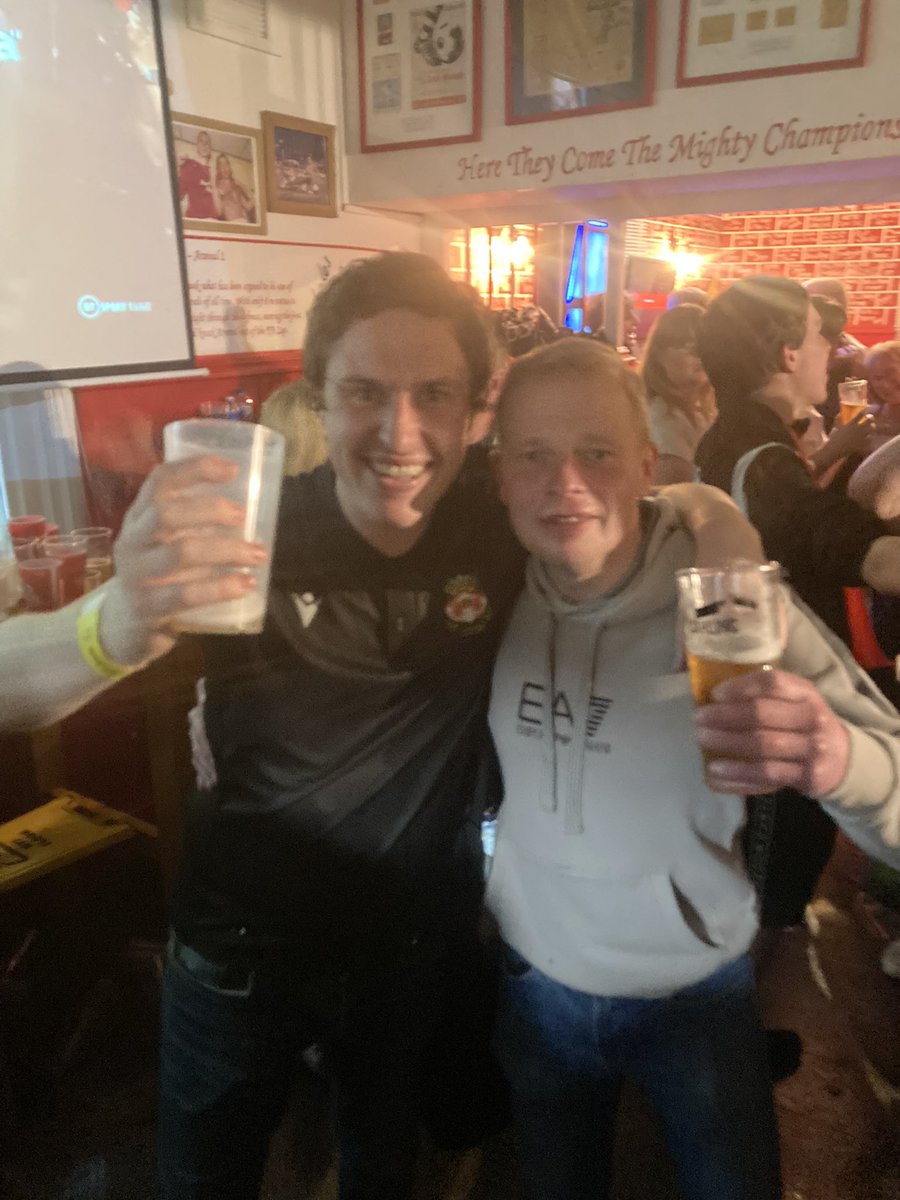 Thomas Wynne Lewis – journalist/podcaster/Ryan Reynolds' favourite banter buddy
Wrexham fan since: the late Nineties
My Dad and brother (as well as most of my family) are Evertonians but my Taid took my to the Cae Râs when I was about 10 and I was hooked instantly.
Promotion means everything. This club has been in the doldrums for so long (mostly because of poor ownership prior to the WST) but Ryan and Rob have completely transformed the club and the wider community.
There is a real belief that the sky is the limit now and with some good recruitment we can challenge for promotion again next season. It has been so tough to see the club toil in non league for 15 years but seeing the Racecourse absolutely rocking and the celebrations at full time was just such an emotional moment and I'm very excited for the future.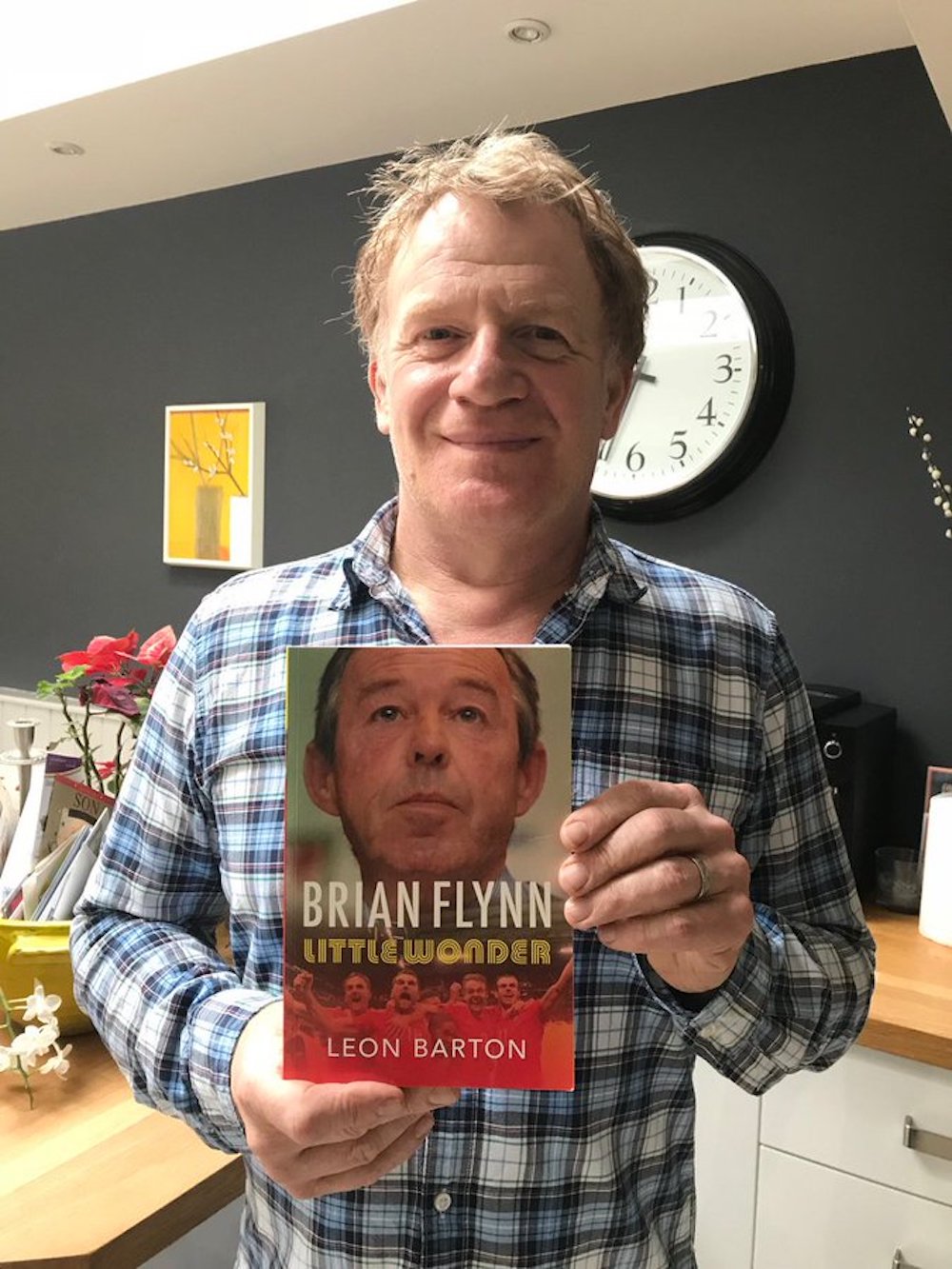 Mark Lewis Jones – Rhosllanerchrugog-raised actor
Wrexham fan since: The Seventies
We are back where we belong and will go from strength to strength now. The impact on the town and surrounding area is immense. They have made us so proud. Diolch yn fawr Clwb Pêl-droed Wrecsam. And diolch yn fawr Ryan Reynolds and Rob McElhenney.
They have poured their hearts into this club and it's wonderful to see.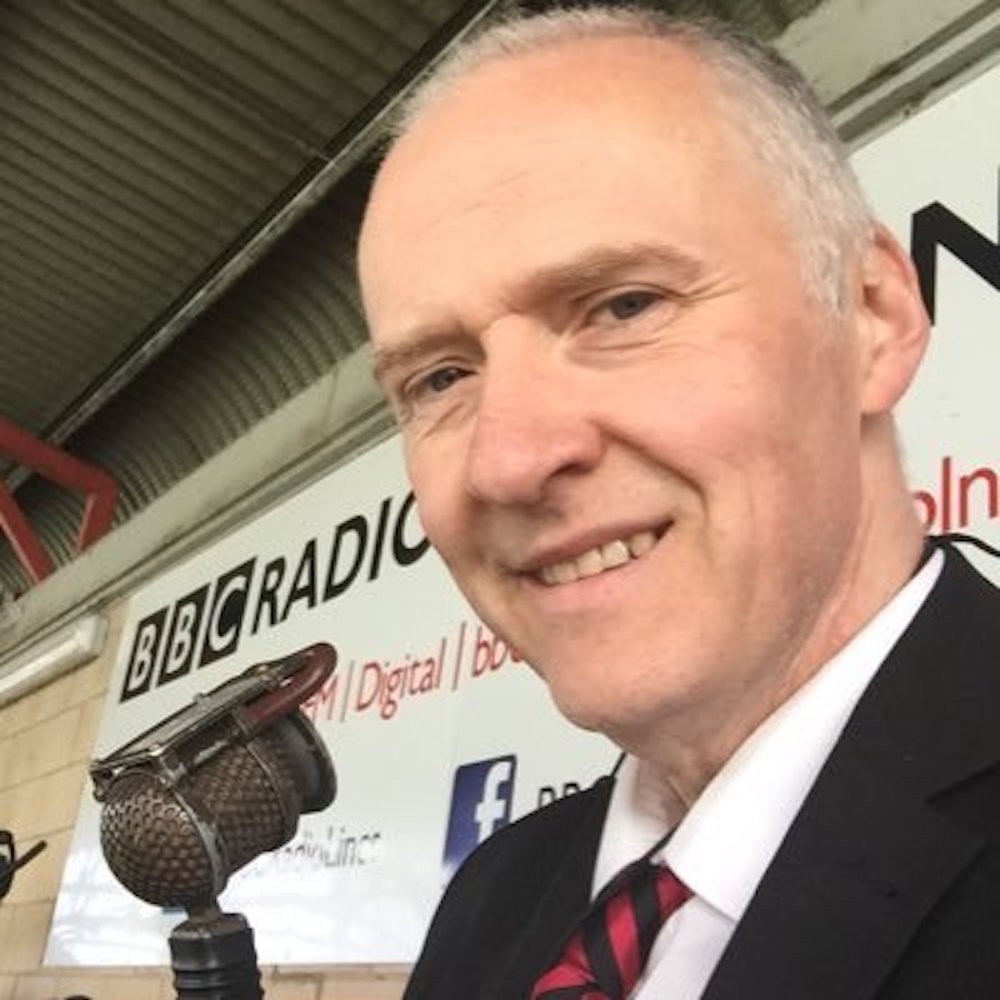 Mark Griffiths – Best football commentator of all time. Fact. Name now "Disney's Mark Griffiths" (except on IMDB, where he's "Voice of Wrexham Football"!)
Wrexham fan since: The 1978/79 season
For lifers like me, this means so much. I remember suggesting when we went down that if we didn't bounce back up in a couple of seasons the club would alter and become a non-league club as the revenue streams dried up.
It's happened to other ex-EFL clubs, and we could have been trapped down here for an eternity if Rob and Ryan hadn't come along. It feels like we're back where we belong, but not in an arrogant sense. We've historically been in the EFL, and our giant-killing feats give us greater status than our league history might suggest. It feels remarkable to be back in the league: so much so that I don't think I've got near computing it yet.
Michael 'Scoot' Hett – The Declan Swans (catch them supporting Kings of Leon at The Racecourse on May 27 and 28!)
Wrexham fan since: The Seventies
I've experienced so many highs and the lows. Two years ago next week I was taken seriously ill and my future looked uncertain.
What kept me going was a bright future for the football club. Top of my bucket list was Wrexham getting back into the football league. It means everything to me, my family and to the town! 'Welcome to Wrexham' told my story far more eloquently than I can.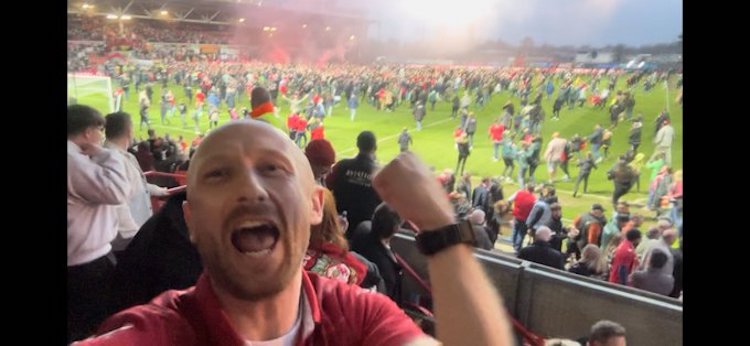 Gareth Evans – Olympic weightlifter and Commonwealth gold medallist
Wrexham fan since: 1991
Been a fan since I was 5 years old! I feel, as a club, we are now righting the wrongs of the past twenty years. The fans saved the club from extinction and now Rob and Ryan have saved us from non league obscurity! On our way back to where this great club belongs!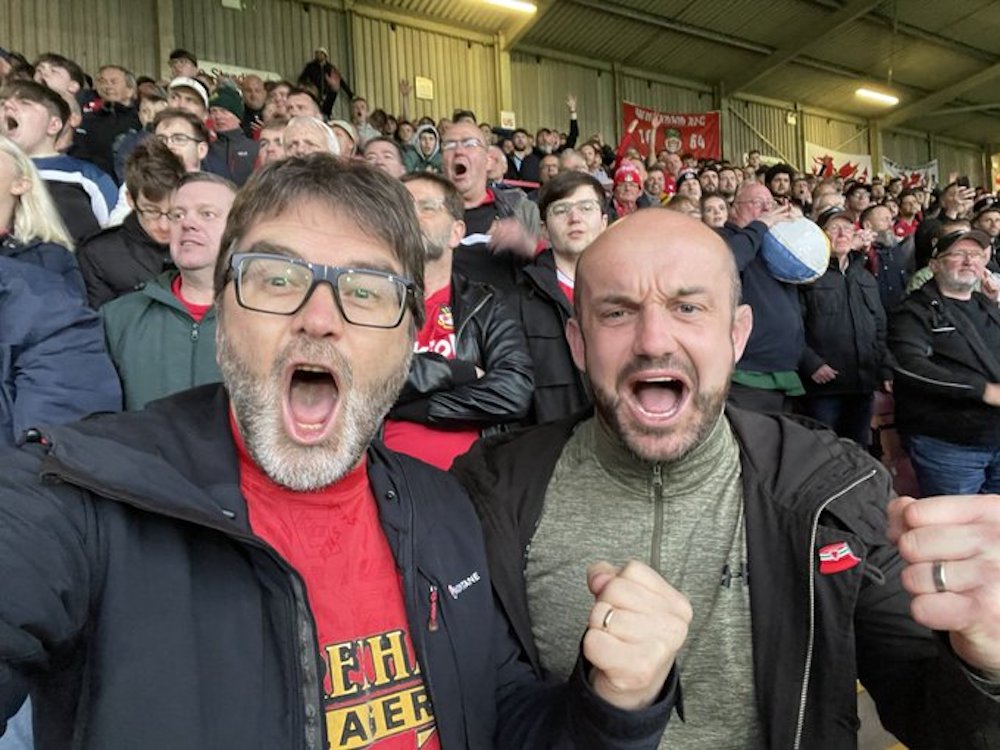 Gary Pritchard – Producer for Sgorio (S4C)
Wrexham fan since: 1980s
It's fair to say that any sort of party, let alone a promotion party, is a rare occurrence. I've seen us relegated more times than I've seen us promoted and the irony of celebrating a return to the division I've spent most of my Wrexham-supporting life hoping to avoid is not lost on me!
Back in the early 1990s a group of Wrexham fans on Anglesey decided to emulate the London Reds, Manchester Reds and Shropshire Reds by setting up a group on the island. The dozen or so Ynys Môn Reds (with a few interlopers from Caernarfon) would run mini buses to away games, extolling the virtues of Gareth Owen, Karl Connolly and Wrexham Lager whilst travelling the various motorways of England.
League Divisions Two and Three had a very different make up back in the 90s and remembering trips to Huddersfield Town, Watford, Fulham, Burnley, Bradford City, Stoke City, Wigan Athletic and, of course, Manchester City makes one realise the different trajectory our club has taken.
All of those clubs have enjoyed their day in the sun in the Premier League – Manchester City more than most – whilst we sank, almost without a trace, into non-league.
Of course, there were other trips to other clubs whose path took a similar direction to ours; Oldham Athletic, Notts County (of course), Scunthorpe, York City and Stockport.
I also realise how lucky we have been that our fans managed to save the club from the type of dodgy investor and crooked owner that would have seen us go the way of Scunthorpe or our dear neighbours, Chester City.
The part played by the Supporters' Trust in ensuring there was a club for Ryan Reynolds and Rob McElhenney to purchase can not be overstated.
I celebrated our long awaited return to the Football League with mates who had seen it all and been through it all. I also celebrated with mates who have become Wrexham fans, who have seen their 'second team' become the team they support.
It's been the most surreal of rides with Hollywood A-listers joining fans from overseas at the Racecourse to enjoy the atmosphere and, at the same time, feel our pain and trepedation … but hopefully this is just the beginning of the ride as we aim to get back where we really belong … and that certainly isn't the Fourth Division!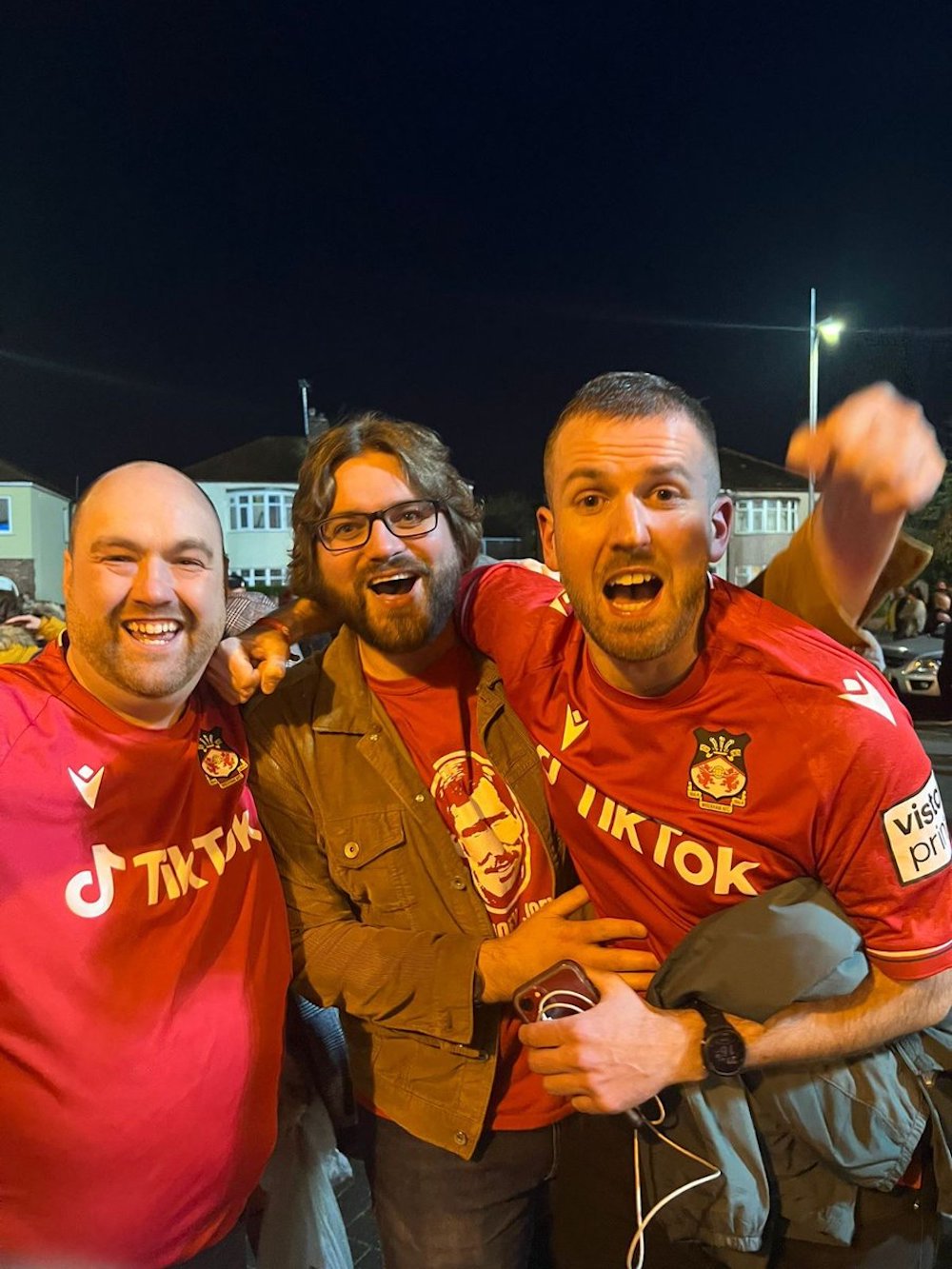 Andrew Pollard – content creator at WhatCulture / host – ComicCon Wales
Wrexham fan since: 1994
This is a special time in the history of a special community; a time we feared we'd never see. A hugely emotional title win that wasn't just for the club and the fans of today, but also for those Reds who are no longer with us.

---
Support our Nation today
For the price of a cup of coffee a month you can help us create an independent, not-for-profit, national news service for the people of Wales, by the people of Wales.