Sport
When Gladiators star John Fashanu took over Barry Town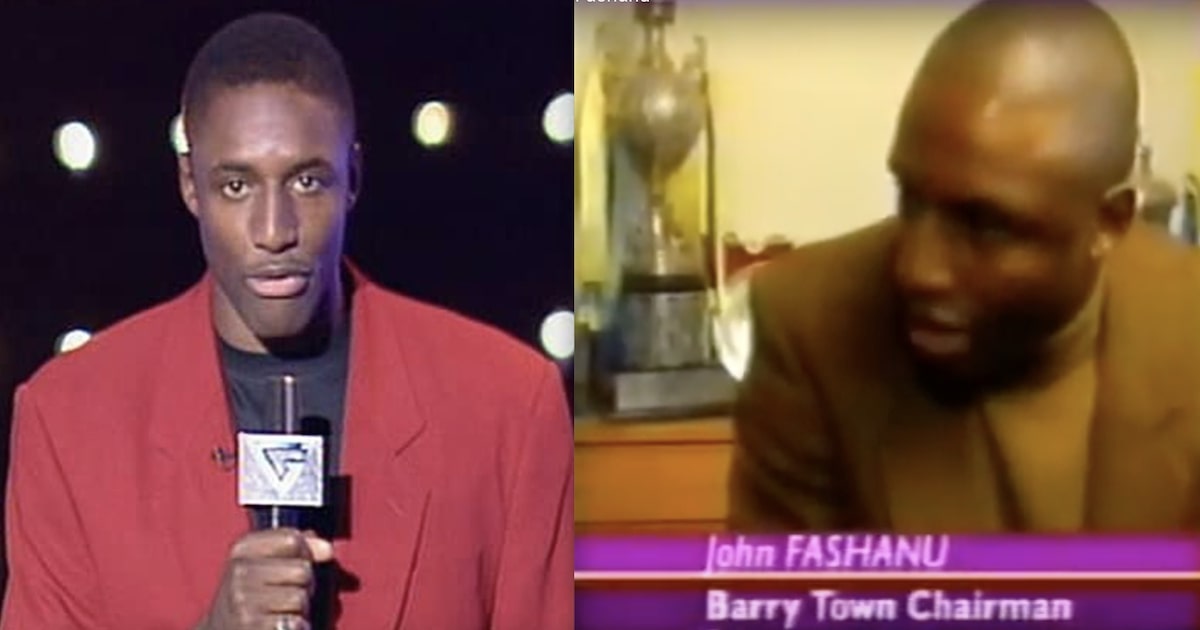 Chris Pyke
Twenty years before Rob and Ryan sprinkled their magic dust on Wrexham another celebrity took over a Welsh club, with much fanfare and promises of global audiences.
For magic dust read money. For celebrity read John Fashanu.
Back then he wasn't donning skates to scrape the celebrity TV shows barrel, he was a primetime TV host with Gladiators.
In 2002, the former Wimbledon player and Crazy Gang member turned up in Barry with talk of big money and bigger ideas.
Fashanu saw Barry Town as a club that could showcase players, be a selling club, give opportunities to homegrown players, as well as being a shop front for Nigerian players to the big UK clubs and even those in European.
Depending on the day and who he was talking to he promised TV audiences in Nigeria, across the whole of Africa, sometimes China would get a mention. To put it another way, he was saying that he could have a quarter of the world's population tuning into matches at Jenner Park.
Spoiler: It didn't happen.
In fact, Fash's involvement in the club can easily be seen as the catalyst to Barry's most tortuous period which almost saw the club disappear entirely.
Barry Town United's history dates back to 1892 and its first century was spent in the English pyramid. Officially the club was founded in 1912, playing games out of the newly built Jenner Park, hosting the likes of Stoke and Coventry City.
In 1992 the pressure was on to join the League Of Wales, and initially, they rebelled playing a season 'at home' in Worcester, before a dramatic U-turn saw them return to Jenner Park and enter the Welsh system. Promotion to the top flight quickly followed and in their first season in the top division, they won the quadruple – the league, Welsh League Cup, FAW Trophy, and Welsh Cup.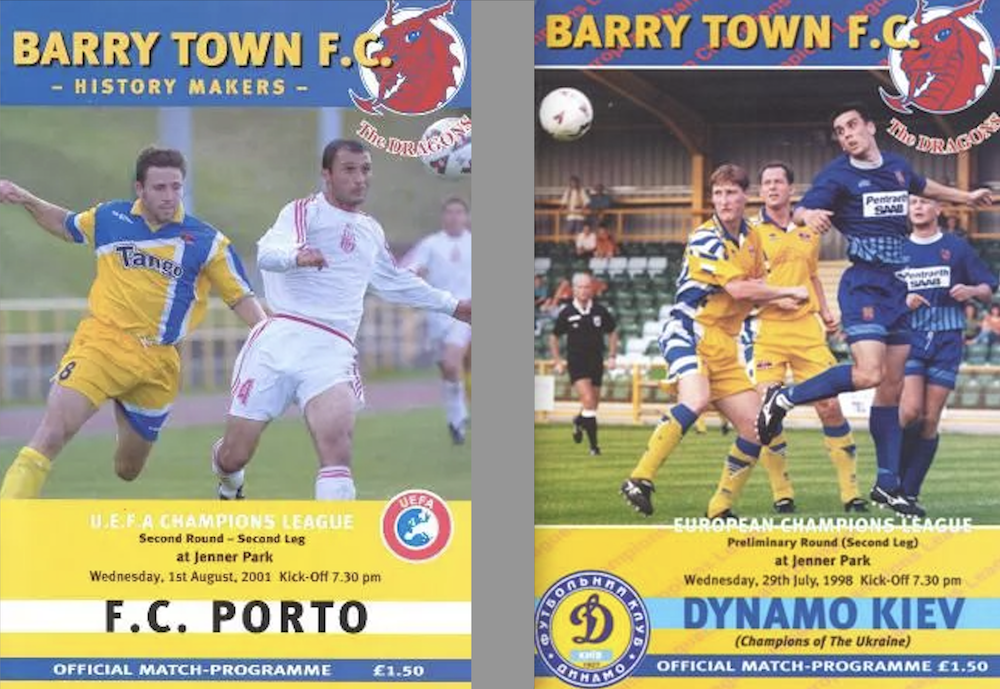 The 90s saw European football grace the pitch with visitors from Dynamo Kyiv and Aberdeen, and players such as Andriy Shevchenko and Serhiy Rebrov visit South Wales.
The turn of the century and all was well on the pitch. Despite an 8-0 thrashing away to Porto, where Deco bagged a hat-trick, there was a 3-1 win in Barry. Porto did rest a number of players having such a commanding lead from the first leg but they still fielded young players Ricardo Carvalho and Helder Postiga. And, the manager for Porto was sacked a few weeks later to be replaced by a certain Jose Mourinho. So, in a way, perhaps the Special One should thank Barry Town for his career.
Off the pitch, it was a different matter.
The club had been taken over by Kevin Green, a former director of Scarborough and Boston, and the successes of the club were masking serious issues.
Ian Johnson, club programme editor and local councillor, recalls that there were "noises off in the background of cashflow issues, late payments, and an awkward stand-off with Newport County over money owed following the sale of Michael Flynn to Wigan Athletic".
Newport-born Flynn had moved to Barry from his hometown club, and the midfielder had scored against Porto in their famous win. There was a dispute between County and Barry Town over a share of the fee from the move to Wigan.
Then out of the blue, in December 2002 it was announced John Fashanu was the new chairman of the club.
Mr Johnson, who has written a book on Barry Town's rise, fall and rise again, recalls that it was rather surreal suddenly having the former Wimbledon forward at the club. Mr Johnson was the programme editor of the time, and when news broke he happened to be in the BBC building and was interviewed on S4C news.
"It was little bit strange to have news of John Fashanu being the saviour of the club," he recalls.
"I first met him a couple of weeks later. The business plan, as was explained to us, was that he had a money man, Sanjay Patel, and he was going to be funding what Barry was doing.
"Barry, as a Champions League club, were in Uefa's elite 200 clubs or so that met in Nyon and [Fashanu believed] would act as a great shop window for particularly Nigerian footballers, Fash was quite keen on promoting himself as an ambassador for Nigerian football. The idea was Barry would act as a springboard for Nigerian players to land at clubs in England or Europe."
Barry had done this with Flynn moving to Wigan Athletic, and Eifion Williams to Torquay United for £70,000. The plan was to repeat this.
"Fashanu was full of bombast," Mr Johnson recalls. "He was a big character, and I don't think people took him particularly seriously in many respects.
"There is a comparison to Welcome to Wrexham [the Disney Plus show chronicling the Wrexham takeover by Ryan Reynolds and Rob McElhenney] in that it was a case of let's just enjoy the roller coaster because you didn't know what was going to come next. The stuff in the press about being a big club, selling the rights across the world, was something the fans took the mick out of."
Mr Johnson remembers one fan turning up to matches with a video camera and sign on his back saying 'TV Africa'.
However, and as much as Fashanu's declarations seems fantasist, two players did turn up in the South Wales coastal town to ply their trade; African Cup of Champions Clubs runner-up and former Nigerian international goalkeeper Abiodun Baruwa, and a striker who was to go on to become a footballing cult hero – Adebayo Akinfenwa.
"He was of Nigerian extraction, from East London and had been playing in Lithuania for FK Atlantas. He has the honour of being the only person, as far as I'm aware, to have both a Lithuanian Cup winners medal and a Welsh Cup winners medal," Mr Johnson said.
Before Fashanu took over it didn't look like Barry would retain the league title, but with the new signings there was a spring in their step and they hunted down TNS and Bangor to win the league, beating Aberystwyth 5-1 on the last day of the season.
While things were looking good on the pitch, those behind the scenes were having concerns about Fashanu's involvement.
Mr Johnson recalls a CV of between eight and 15 pages, with some outlandish claims, and the time he met with supporters to talk about his plans for the club…and then charged an appearance fee.
While chairman of Barry, Fashanu made his first foray into the world of celebrity reality TV on the second series of I'm A Celebrity Get Me Out of Here. This saw TV crews turning up at Jenner Park to meet with players and supporters, and the club became intrinsically attached to Fash.
This exposure created serious problems for the club.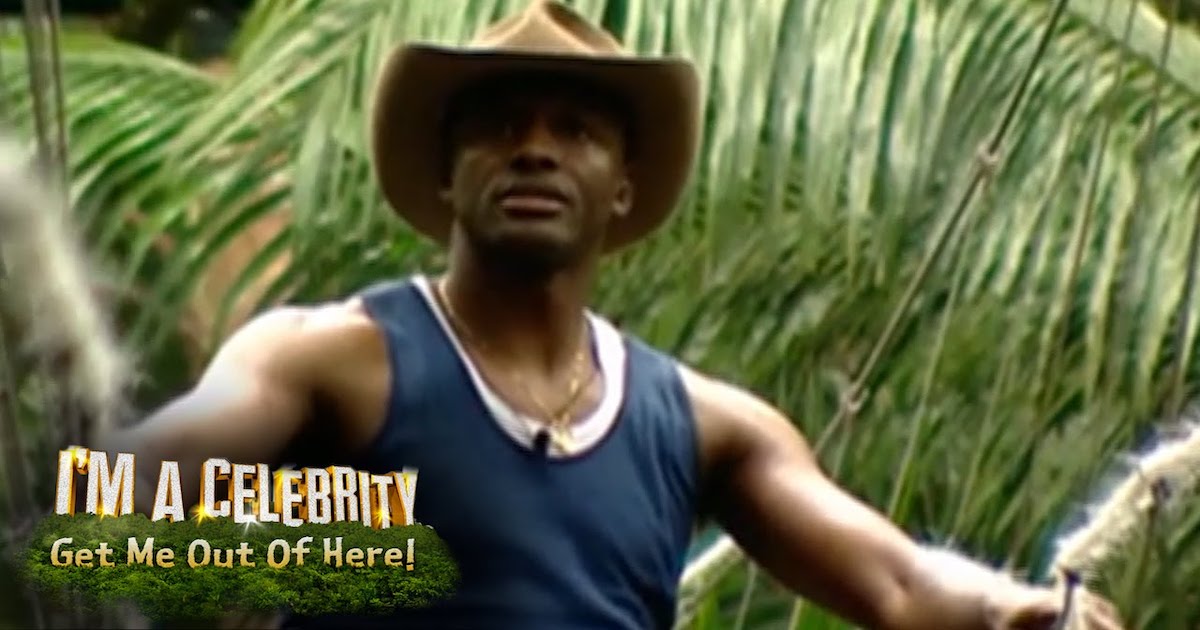 Before the takeover, a number of businesses were owed money by the club, but understood that there were financial problems and had sympathy. However, when the multi-millionaire chairman of the club is on primetime TV that sympathy disappears very quickly.
Businesses owed money by Barry Town started sending in their invoices, creating a mountain of debts to be settled.
This spotlight on Fash made him newsworthy, putting him in the crosshairs of the red-top media. And a couple of months after he left the jungle, finishing second to Phil Tuffnell, the News of the World splashed with an alleged match-fixing scandal, allegations which Fashanu strenuously denied.
Six years earlier Fashanu had been acquitted of match-fixing after the Sun accused him of being a fixer for a gambling syndicate.
Fashanu withdrew from public life, withdrew from Barry Town, and took his money(man) with him. And then resigned from the club.
Fashanu's departure left Barry Town in the doldrums for a decade, with fans finally getting their club back and taking ownership in 2013. Winning a league and cup double this season, Barry find themselves again promoted to the Cymru Premier, the Welsh top-flight.
But if they're to regain their successes of the 1990s, then, just like Wrexham, a Hollywood benefactor could come in handy.
With Gavin & Stacey star and creator Smithy, AKA James Corden returning to these shores, perhaps he and Ruth Jones could do a Welcome to Barry, and give the south Wales coastal football club a similar boost in their popularity.

---
Support our Nation today
For the price of a cup of coffee a month you can help us create an independent, not-for-profit, national news service for the people of Wales, by the people of Wales.