Culture
Memoir: Going Back – How Teachers Made a Difference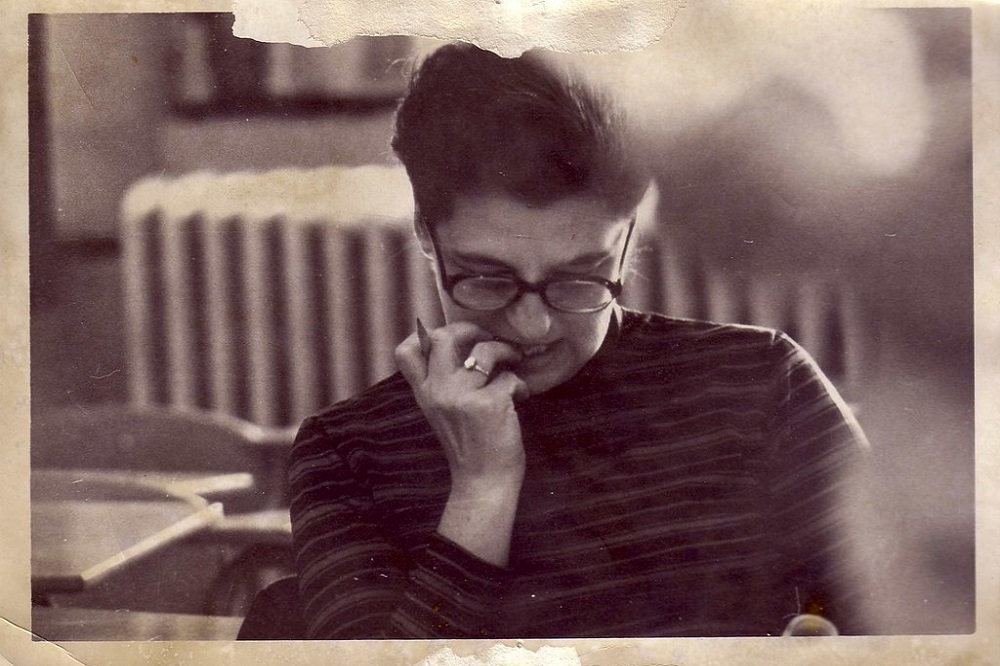 David Lloyd
Two summers ago I exorcised some ghosts. I went to Cardiff for a belated birthday trip delayed by Covid lockdowns. It was a perfect June day. I took an early morning bus from near the castle and did a grand tour of the suburbs where I had been brought up.
I stood outside Whitchurch High School ( formerly Whitchurch Secondary Modern) and reflected on my time there which had been very mixed. As I left the school gates for the first time since 1967 a weight lifted off my shoulders. I breathed out and let go of negative memories. Somehow the act of going back had resolved something. The place still looked familiar.
My family home, the caretaker's house was still there and the brook ran close to the entrance. When I walked away it was the beginning of the school day and I saw the current generation of school students swarming up the road towards where I standing. Our paths crossed briefly and I started to think about a particular English teacher Mrs Bowen.
She was a matriarch. Like many others of that 1960s generation she was also a product of post war teacher training schemes when the education system needed to boost its cadre force in the classroom. She seemed much older than she actually was, the fate of most teachers being inspected by their students.
Her dress code was long pleated skirts, sensible brogues and knitted cardigans accessorised with green or blue popper beads that she clutched from time to time as she recited Shakespeare to a class of sceptics. Mrs Bowen's crowning glory was a mass of auburn curls held in place with a few clips here and there.
Her hero was the actor John Gielgud. When we did the great plays of the Bard she would get out the record player and we'd hear recordings of his performances.
One highlight was when she taught our set text Richard II. Her face was transformed as Gielgud's mellifluous tones emerged from the speakers. She talked about the meaning of the words and made them relevant to a group of 16 -year-olds who had been fidgeting with their notebooks and pencils.
She commanded the room although she once suffered a brief loss of authority when her popper beads gave way under the strain of pulling at them. They separated as the cord broke and cascaded all over the classroom like mice scuttling towards the skirting boards.

Self belief
One day I lingered after the class had finished. She saw me standing there half in and half out of the door. Calling me back she sat with me and talked about the exams that were around the corner. I asked her if I could study literature after I left school. She made time to talk about what I might be capable of.
I was an avid reader and had been since primary school with my library card devouring four books a week. She spotted that love of reading and told me about other books I would enjoy, the works of Dickens, George Eliot and several poetry collections. Dylan Thomas got a special mention.
She gave me some much needed self belief that I stored up later when I went to Coleg Harlech and University. When I got a good grade in my English Lit O-level she made a point of congratulating me. It was rare praise from a teacher during my time there.
Something began to fall into place and several year later I found someone else who was as inspiration and provided more sign posts for my journey. Before that could happen I had to find my own way back to the road I wanted to travel.
After my O-levels I left school at the same time as my father left his job as its caretaker. We were both free.
I became involved in voluntary work alongside my day job as a local government clerical officer. My interests expanded and I ordered the magazine New Society from the local newsagent. In its day it was the laboratory for ideas around social policy. It drew me towards Sociology and I took an A-level in the subject when I was 21.
My tutor was Rita Austin. Of Asian origin she later became heavily involved in the world of Welsh equalities. In the early 1970s she was a brilliant FE lecturer. She ran the evening class like a debating chamber. We were challenged and encouraged to be curious.
Rita was almost evangelical in her approach. We devoured and analysed the great social policy texts of the day from Penguin with their pale blue covers – Family and Kinship in East London and The Rise of the Meritocracy were two memorable ones.
She treated me as an equal and gave me confidence to write critical essays and research topics. I was growing more curious about the way society was organised, the potential of political change, new thinking and the huge inequalities that existed and still exist today.
Hunger for learning
I took this hunger for learning to Coleg Harlech. I have written about the Coleg before. The place is no more. The gates padlocked and the site left desolate. An archive lives on at the National Library of Wales and at Harlech Old Library and Institute under the custodianship of Sheila Maxwell, former bursar at the Coleg.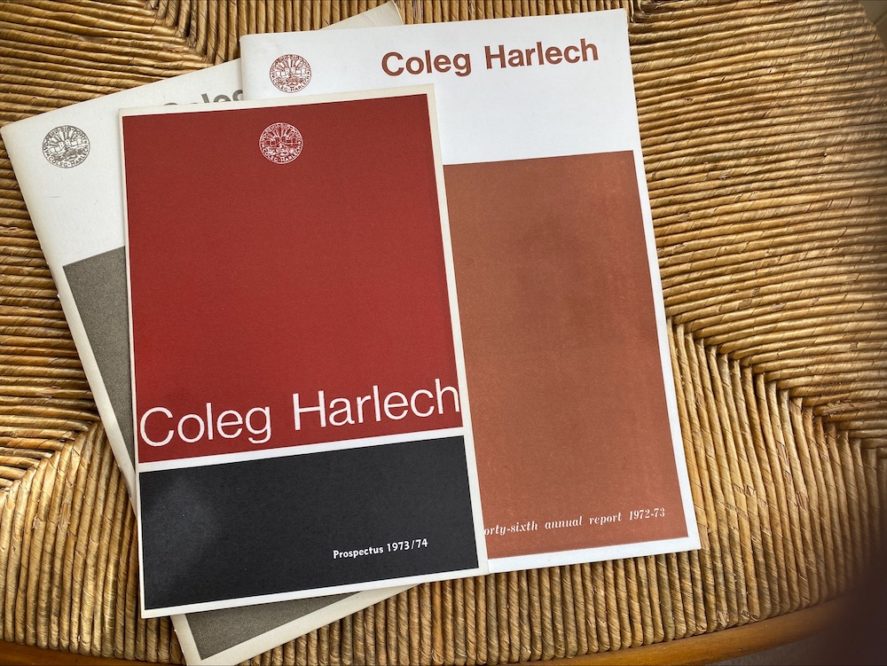 I believe it great tragedy that generations will not have the second chance opportunities I had there. In my day it thrived and was able to attract gifted tutors, influential external examiners like Bernard Crick, guest lecturers like Gwyn Alf Williams nd funders from every level of society.
When I arrived in the autumn of 1972 I took English Lit and Social Studies and met a man who enriched me.
Graham Allen was a superb communicator, teacher and writer. He was charismatic and handsome and published poetry in journals like Poetry Wales and Planet and was a devoted advocate of writers like DH Lawrence and the poet Gerard Manley Hopkins.
I remember his passion for Lawrence's poems in particular and he would recite them to us in lectures and group tutorials before we embarked on our appreciation of the words.
He was vice warden of Coleg Harlech but came into his own through his teaching giving some of the best lectures I have ever experienced. The one of Manley Hopkins's Wreck of the Deutschland is burnt in my memory.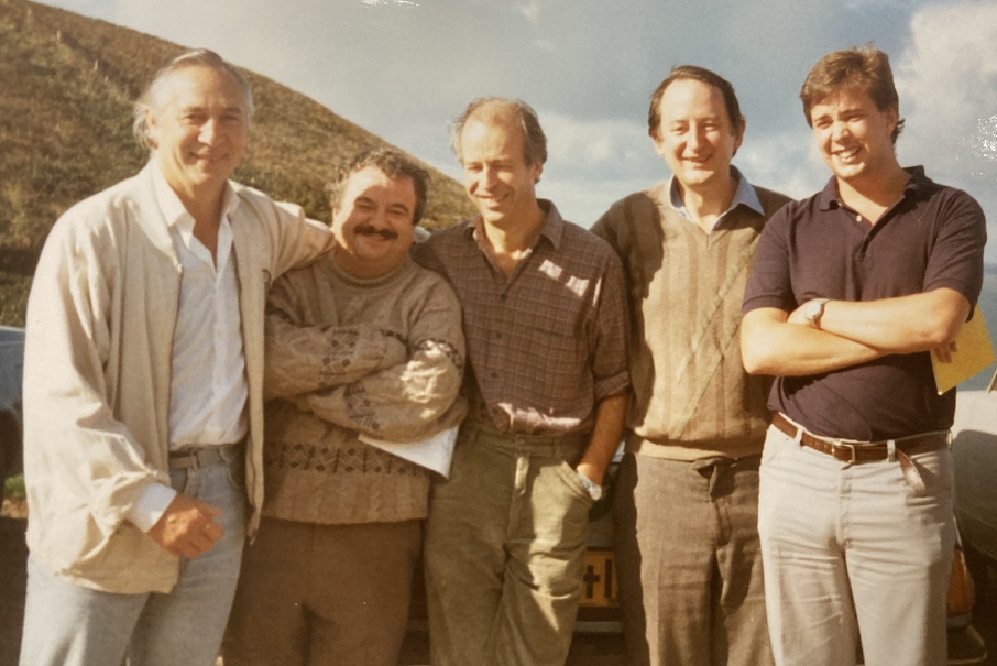 He had a cutting sense of humour, at times, which I didn't always appreciate but his talents were many and I know now that he brought out the best in me both in my essays and in my contribution to the course. I grew in confidence and found a lifelong love of writing.
He challenged us with wit and eloquence and gave us gifts that we carried into our post Coleg life. When he died a group of us from different Coleg Harlech periods paid tribute to him on a Facebook page.
Grounding
Much later, after I retired from full time work, I studied a Masters in Creative Writing at Exeter University. Going back to higher education after forty years was tough.
Surrounded by students more than half my age and a university system that had changed so much through marketisation I wondered if I had made the right choice and investment of several thousand pounds in fees.
Happily my fellow MA students were a brilliant group that straddled several decades in age.
I was also fortunate to have a great tutor in Vesna Goldsworthy a Serbian writer who moved to the UK during the 1980s. Vesna is a memoirist and novelist and runs some of the best writing workshops as well as being recognised internationally for her fiction in particular.
Through her ability to facilitate workshops and tutor she gave me a renewed confidence in my writing. I completed part of a novel with her guidance and several short stories. I go through phases of writing and not writing but the grounding I got from her gets me through those periods when I find it difficult to focus.
So Mrs Bowen, Graham Allen, Rita Austin and Vesna Goldsworthy all represent key moments in my education. They were people who were not in my life for very long but they left their mark and I carry the memory of them as gifts.
Catch up on earlier installments of David's memoir here.
---
Support our Nation today
For the price of a cup of coffee a month you can help us create an independent, not-for-profit, national news service for the people of Wales, by the people of Wales.