Culture
Memoir: Going Back – the Push and Pull of Wales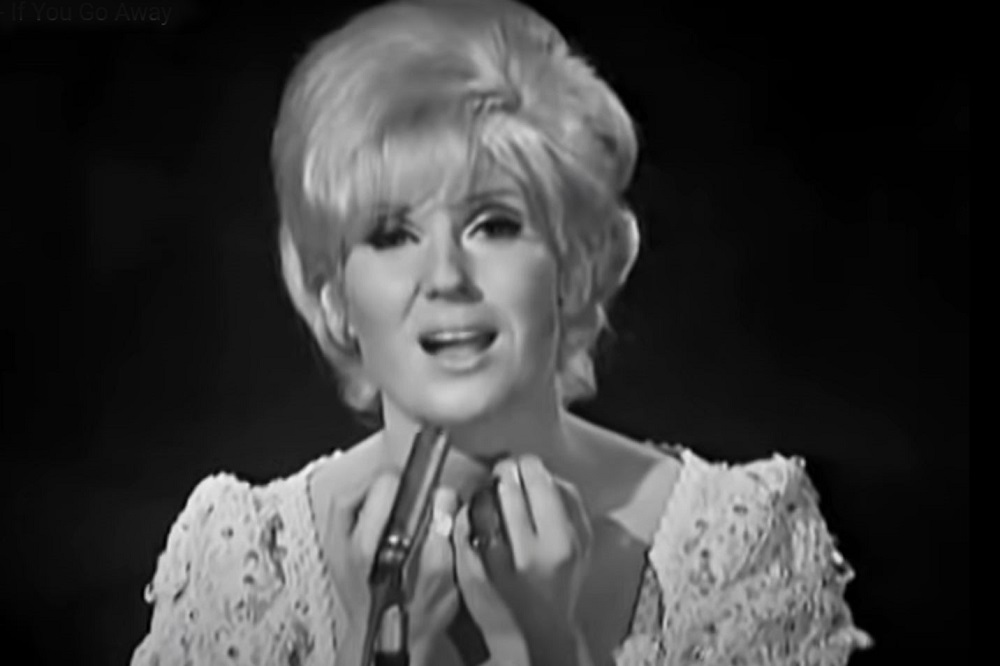 David Lloyd
Every life is like a quilt made of up colours, different textures and threads. Dusty Springfield forms a major thread through mine. Her music evokes different times and conflicting emotions. Her rendition of the song "Going Back" sits at the heart of such reflections. Often the words keep calling me back to Wales and to questions of identity and belonging.
Her voice beautifully evokes the past for me and triggers a longing to return to people and place. Such emotions are sometimes described in one small Welsh word which carries a lot of heft – hiraeth. Each time I hear the lyrics, in good times and bad, I'm always in tune with the sentiments that lie within. Timeless emotions rise to the surface.
The song's lyrics resonate. Like many of us she wants to come to terms with something left behind, perhaps abandoned or denied, things left unsaid, now excavated, revisited and perhaps confronted after years of pushing such memories deep inside us to the point where we have locked them away in a kind of personal vault.
As she sings "Going Back" Dusty tells us, that regardless of what she has learned from her interrogation of the past, she now wants to live her days, not count her years or be burdened by the sum of her fears. Fear often stops us from revisiting the past and if we can overcome resistance it can sometimes enrich our self-knowledge or at least help us find some kind of peace. There are hard to deal with memories however which no line of lyrics can console.
Over time the song has ebbed and flowed in my memory. I can't say it is with me every day but it is knitted into the fabric of my life story. It speaks to me in a rather different way now to when I first heard it as a 15 -year -old at our school gate caretaker's house in Cardiff. When "Going Back" came through the airwaves for its duration I was transported. As a teenager the full weight of the words didn't land but there was something poignant which held a callow youth even then.
For any of us touched by a song like "Going Back," its significance will be unique to each person and the sense of a place suggested entirely personal. To be transported by music is to enter a kind of Tardis, to time travel and to land somewhere not always anticipated.
Sometimes it will be rough emotional terrain like the Rheinogs behind Harlech where I was once serenaded by a student minstrel called Anthony. Perhaps we become personal archaeologists excavating the tombs and vaults of memory. Depending on our mood or the moment it can be a brief flirtation with the past but often, in my experience, it roots me somewhere I thought I had moved on from.
First and foremost "Going Back" evokes Wales for me, the country where I was born and educated. When I first heard the song, I felt isolated. I was alone in my own head with a secret I couldn't share. It was in these moments I found the strength to be curious, a characteristic I have tried to hold onto throughout my life. Curiosity can be a sort of vaccination against some of the worst aspects of ageing, cynicism, regret and stuckness; the silt that clogs up our anticipation of new things and new friends.

Wales has changed so much just as I have developed and changed from the teenage version of myself stranded on some kind of emotional island, shark infested waters preventing my escape.
Although I haven't lived in south Wales and Cardiff for 50 years, when I go back, drawn like a moth to the flame, I'm aware that I might get burnt if I fly too close to the heat of memory. I return each time hopefully and often find something new. Sometimes it's in the fabric of the brick work, a faded street name plate which evokes something familiar and sometimes it's a half-remembered building or location where the past catches up with me.
When I stood outside my original 1950s family home in Whitchurch, Cardiff in 2022 it had been modernised. I was trying to take a photograph discreetly and a man stepped out of the drive way and asked me about my interest. I mumbled something about having lived there until I was eleven years old.
'What do you remember most about it?" he asked.
"The garden – my father's pride and joy", I replied.
"Want to have a look"?
A minute later we're standing in the garden. The passage of time evaporates. My feet dig into the lawn given me a sense of rootedness I last experienced there when I was eleven years old. The beaten-up old garage that my dad had used as a dumping ground for failed DIY projects and clapped out furniture had been replaced by a decent shed. Where once my father had grown potatoes, beetroot and runner beans flowers now dominated. The chicken coops at the rear, long gone, was a kind of patio area. It always was a sun trap.
Something familiar remained; the pear and apple trees down one side adjoining a fence to the house next door.
"We never touched those," said my host. " We love the blossom every spring".
I was touched by this.
He had just sold the house and it would be passed down the line to new owners as part of its own personal journey. So two roads had converged more than sixty years later. He had bought it from the person my parents had sold it to.
It was a chance encounter. Combined with coincidence and life threads. Yet to go back is to open oneself up to such experiences. I am still surprised by the warm embrace of these returns to Cardiff, the convivial company of strangers and the discovery of something or someone who links you back to your younger self. It's as if I have never really been someone.
The pull of the past sometimes tempts us to get lost in a sort of reverie of memory. To create a fiction out of a life which are not born out by the facts. For a long time I avoided going back after my parents' deaths. In losing my parents had I lost sight of my roots too?
Going back can be hard even when it's born of nostalgia. To return can be a mistake but we can also meet our past selves and see something new in ourselves for the first time.
To open to door down to the repository of our life archives can be daunting or contain danger zones. The advice of friends echoes down the years. ' Be careful what you wish for'.
'Don't retrace your steps'. 'What are you trying to find there?' As Forster put it 'The past is another country. They do things differently there.'
The place I have revisited the most is Cardiff. I was born there at the end of rationing at the beginning of the 1950s and left in 1972 when I was 21 years old to go to Coleg Harlech; a place of refuge, and personal development. I'd muddled along at school, underachieved, was painfully shy and pretty anxious about life as an adolescent. Sexuality was the elephant in the room.
The Cardiff I grew up in the 50s and 60s is barely recognisable now. The city centre around Central Station is full of high rise developments. Most of the heritage has been nudged aside.
When I visit now I have to look carefully for sign posts of my past while acknowledging that progress and change has to happen. This was brought home to me most explicitly when I was researching street names and places in Cardiff's Butetown for my novel set in 1941 in the area was once known as Tiger Bay. I found it hard to locate old Tiger Bay in the brickwork apart from the area near Mount Stuart Square. Over a period of thirty years to the present it has changed mostly out of all recognition although its diversity still stands proud. Cardiff Bay is now home to waterside apartments, hotel chains, a huge range of hospitality outlets and The Millennium Centre.
Compared to Tiger Bay as it was 1970s city centre night life was limited. As a student I went to the Old Arcade which still stands proud as a shrine to Welsh rugby. It's not glamorous, defies most trends, has a down to earth persona and welcomes regulars and strangers equally. When I enter I pass through a time portal and past and present meet.
Cardiff was the place where I took my sexuality driving lessons in my early twenties on a return from university for a summer spent back with my parents. I had heard rumours about Bobby's Bar at the rear of The Royal Hotel. It sat beneath the dining room where Scott of the Antarctic eat his last land-based dinner before heading to his last fatal expedition. Appropriately the bar often felt like the last chance saloon for those of us who sat there, half on and half off our bar stools, a crick in our necks as we turned to face the door every time it creaked open to indicate the arrival of a newcomer.
It was there that I met young men from the valleys who had opted out of married life on a Friday on the pretext of a 'night out with the lads.'
We had a sort of common connection. For a brief moment secrets were shared in whispered voices. After several weekly visits to Bobby's Bar I realised all sorts of people were exploring or struggling with their sexuality. People like me and people not at all like me. Across St Mary Street there was a new club called Sirs. I was invited there and began to navigate a new channel in my life.
Read the first part of this memoir here
---
Support our Nation today
For the price of a cup of coffee a month you can help us create an independent, not-for-profit, national news service for the people of Wales, by the people of Wales.