Culture
Memoir: Spending time with the ancestors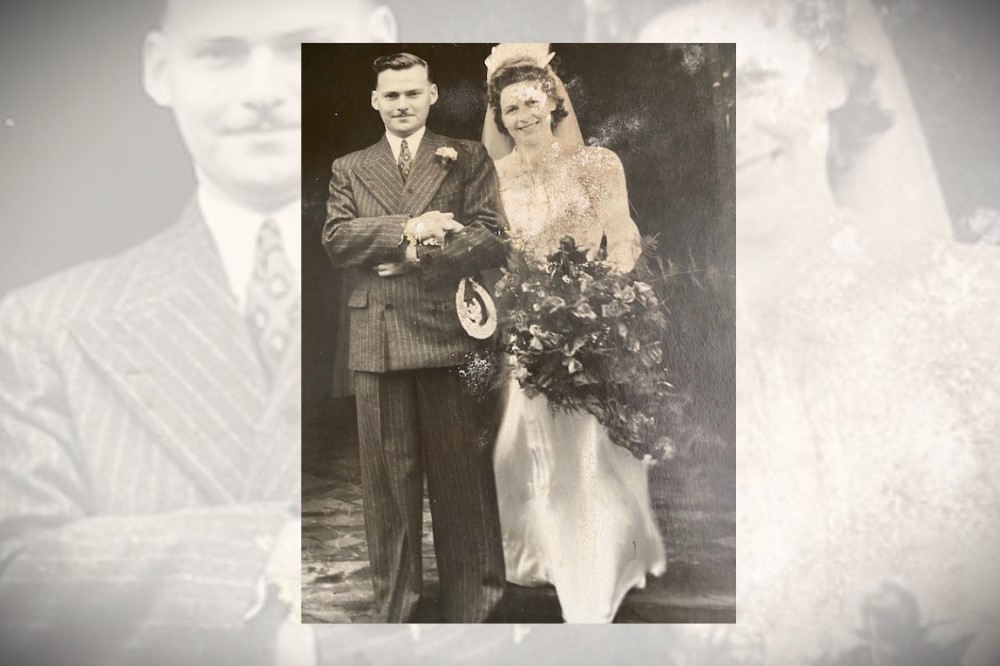 David Lloyd
When I set out to write a memoir I wasn't seeking to do a lot of research. I decided that memory would drive it and themes emerging from a Dusty Springfield soundtrack would provide scaffolding to support the structure.
I would explore topics like loss, going back and, first and foremost, those of culture and identity. It would be a process of self-examination too set against a broader canvas of key events.
These included Aberfan, the Vietnam War, the peace movement of the 1980s,the campaigns for LGBTQ+ equality, my time working for some key UK institutions like the BBC, Whitehall and the way politics, both in Wales and more widely, has shaped me over time.
I pressed pause recently to take stock of what I had written so far. Some of it has appeared online here at Nation.Cymru.
One day I was sorting out a box file of old papers and came across a wedding photograph of my parents Idris and Glenys Lloyd.
I then decided to renew my subscription to an ancestry website to check a few facts about my parents' respective families and the issue of geography and where their ancestors came from.
When I wrote about hiraeth a few weeks ago I felt rooted in my Welsh upbringing and the photograph reminded me of people long gone who were connected to my mother and father.
Ancestors
Delving into my family history has never been top of my list. Programmes like 'Who Do You Think You Are?' sometimes reveal huge surprises but they haven't taken up much of my time.
I decided to do the DNA test on ancestry.com before lockdowns because a friend had done so and found a major family secret. Her biological father turned out a different man to the person she grew up with and had called Dad all her life. Her mother had had a brief affair and she was the product of it.
I knew my family's secret already as my father disclosed it when I was 22 over a breakfast one Saturday. I shrugged my shoulders, told him it didn't change my love for him and went back to college after the summer vacation.
More than forty years later when I got my DNA breakdown I looked at it. It contained a puzzle linked to my Dad's heritage. Wales was the spine running though my story but something else was knocking on the door. I did a bit of digging then parked it.
Even the Covid era, when I had time on my hands didn't draw me back. I'd hit a few brick walls and cul de sacs and thought it was best left alone.

Red herrings
In the past few weeks I've found my ancestry mojo again thanks to a new cousin connection on my mother's side who knows a lot more about this kind of research than I do. So we're collaborating and I am hoping it will be mutually beneficial.
It's certainly made it more enjoyable although he is Sherlock Holmes to my Dr Watson. I am a novice detective taking down the notes.
What I have discovered working with my new cousin is all the maybes or red herrings that can arise along the way.
What I do know now is that I come from a line of miners on the Roberts side – the link to my mother.
There is also some Ceredigion family in the mix too, who were close to Aberystwyth and lived in places like Bow Street. Some of them may have had farming connections which my mother alluded to when she was alive but never expanded on.
Two of her cousins Enoch and Louisa moved to Abercynon from West Wales and shared a house with my mother at 65 Abercynon Road.
I am still trying to work out what prompted this arrangement. My mother was already established there having been brought up in Abercynon and was working as a shop girl in the boot dept of a store according to the 1939 census.
She left sometime in 1940 or 1941 to move to Cardiff where she met my father after the war in a queue for the New Theatre.
Generations
My father's ancestors seem to have worked the land and moved from Radnorshire where his parents and previous generations were born, crossed the border to Herefordshire and then finally settled on the outskirts of Cardiff on Rhiwbina Hill sometime before the 1911 census.
Here in a small cottage called Mount Pleasant they brought up eleven children. They are described as market gardeners although I think that was a posh term for agricultural workers.
Over a similar period of time my grandfather Hugh Roberts and his wife Annie seem to have moved from the Talysarn area of Gwynedd, exchanging one mine for another at Llanbradach which closed in 1961.
His brother Robert turned up in South Wales too although Robert's daughter Rhianwen Mai fell in love with a GI during the war and ended up in New Mexico where she lived until her death 1998.
She is described in her online obituary as a writer, poet and artist and an all-round good egg. I wish I had known her.
What does all of this tell me?
Necessity
First and foremost it suggests that I have a family that represents the different parts of Wales – North, South, West and Mid Wales. That people travelled and settled in different parts of Wales partly through economic necessity. That there is still family I am discovering and getting to know.
My parents and their immediate families made Cardiff and South Wales their home and mostly stayed there until they died.
I still have one major puzzle to do with my father's secret. He was illegitimate. This was what he disclosed over breakfast one day when I was home from college.
The woman he thought was his sister Margaret and who shared that cottage with her large family, on Rhiwbina Hill, turned out to be his mother – 'father unknown'. She was young and her parents brought my father up as their own.
Yet whoever was the other half of this tryst has left a puzzle around my DNA breakdown. I am 71 per cent Welsh but 29 per cent Irish with links to Munster.  Is my father's father, who has vanished in the mists of time, the Irish link?
I won't be claiming my Irish passport any time soon. It's time to move on and go back to writing my memoir. I've got to finish it.
---
Support our Nation today
For the price of a cup of coffee a month you can help us create an independent, not-for-profit, national news service for the people of Wales, by the people of Wales.