Culture
My dad and Ringo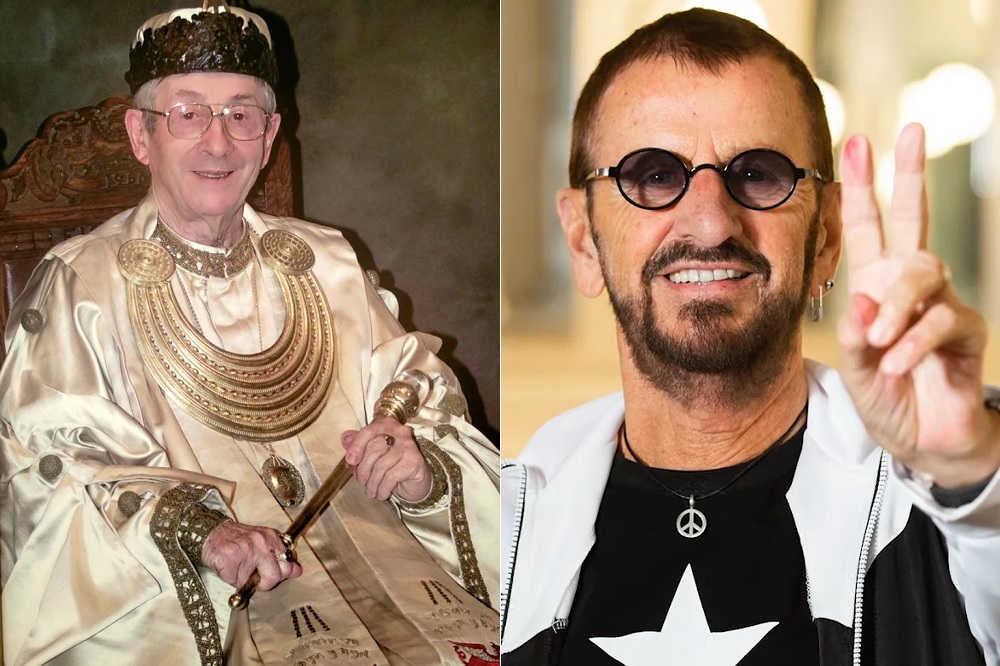 Euron Griffith
My dad may not have known Lloyd George but what do I care? He knew someone far cooler. You see, my dad knew Richie. Spoke to him many times in fact.
During the late fifties, before I was born, my dad claimed that the two men developed something of a casual friendship over regular pints and sandwiches at the Garddfon Inn at Felinheli in Gwynedd (or Caernarvonshire as it was then).
Despite their age differences (my dad was ten years older) they kind of clicked and the friendship only fizzled out because they both got promotions.
My dad stopped being a rent collector for Gwyrfai Council and got himself a nice office job. Richie's promotion was a little more spectacular. He stopped working as a barman on the Liverpool ferry…
And became a Beatle.
Yes, my dad knew Ringo Starr. Or, at least, he knew Richie Starkey. John, Paul, George and Richie, there on the telly in his lounge, shaking their heads and screaming on the Royal Variety Performance with the Queen Mum rattling her "flipping" jewellry.
"I know him!" said my dad. Cheese and pickle sandwiches and a pint of mild at the Garddfon. That's Richie!"
"Don't be silly," said my mum, "that's Ringo."
What on earth could they have talked about? Not rock and roll, that was for sure. My dad didn't know his Elvis from his elbow. Football perhaps? My dad had been a promising amateur goalie but I knew that none of the Beatles had ever been into sport.
Perhaps my dad explained the rigours of the ancient Welsh poetic form of the cynghanedd to him? Poetry was a passion and his ambition was always to win the crown at the National Eisteddfod.
The irritating thing was that my dad – my dad who knew Ringo – couldn't remember.
"What was he like?"
"Very polite."
He placed his pint carefully down on the beer mat.
"Did I ever tell you about the phone call?"

The Beatles are coming
In 1967 my dad was a mature student doing a teacher training course at the Normal College in Bangor. To supplement his income, he'd begun working part-time as a researcher/journalist in the Bangor office of TWW— the Welsh independent TV service at the time.
One afternoon he found himself alone in the office when the phone rang.
And it wouldn't stop.
How my dad wished there was someone else around to take responsibility. But there wasn't. It was up to him. Phones never usually rang for this long. Something huge must have happened.
"Hello, TWW. How can I help?"
There was a pause on the other side. Then a puzzled voice.
"Is that TWW in Bangor?"
The voice sounded posh.
"Yes. How can I help?"
"The Beatles are coming."
"I'm sorry?"
"They've just left Euston. They should be there in about four hours."
"The who?"
There was an agitated sigh on the other side.
"That is TWW isn't it?"
"Yes, but…"
"Look, they're going to be up in Bangor by the end of the afternoon. They're going to Normal College with the Maharishi. Do you understand?"
"Yes but…"
"Should be long enough for you to get crew and some reporters together."
An obvious hoax
The stranger with the posh voice hung up and my dad held on to the receiver like a dead pet.
When Mr Pritchard— the boss— arrived back from the dentist half an hour later my dad told him the Beatles were coming. There had been a call, he said. From London. The Beatles were coming to Normal College.
Mr Pritchard's face went as red as Mars. He couldn't speak. It was probably a combination of the dentist's injection and sheer fury that my dad had been taken in by such an obvious hoax.
He went into his office and slammed the door so hard my dad half-expected the frosted glass with Mr Pritchard's name on it to smash into a million pieces.
Four hours later the Beatles' train pulled in to Bangor station.
Life's ambition
I'd love to say that my dad rushed up to Normal College and met up with Ringo again and took him for another pint and a cheese and pickle sandwich.
Judging by the drummer's preferred dietary habits he would probably have preferred this to the endless round of curries that were playing havoc with his stomach at the time. But their wildly disparate paths never crossed again.
It's good to reflect, however, that both men succeeded in their respective fields. Richie — as Ringo— became one of the most famous musicians in the world and wealthy enough to buy Bangor several times over if he felt inclined to do so.
And my dad? Well, in 1989 he achieved his life's ambition by winning the crown at the National Eisteddfod in 1989.
To this day I still wonder what on earth these two guys talked about during those boozy lunches in Felinheli all those years ago.
Euron Griffith's latest novel, The Confession of Hilary Durwood, is published by Seren.
---
Support our Nation today
For the price of a cup of coffee a month you can help us create an independent, not-for-profit, national news service for the people of Wales, by the people of Wales.