Culture
Review: Easy Meat is a sensitively observed tale set amid the dilemmas and contradictions of the Brexit vote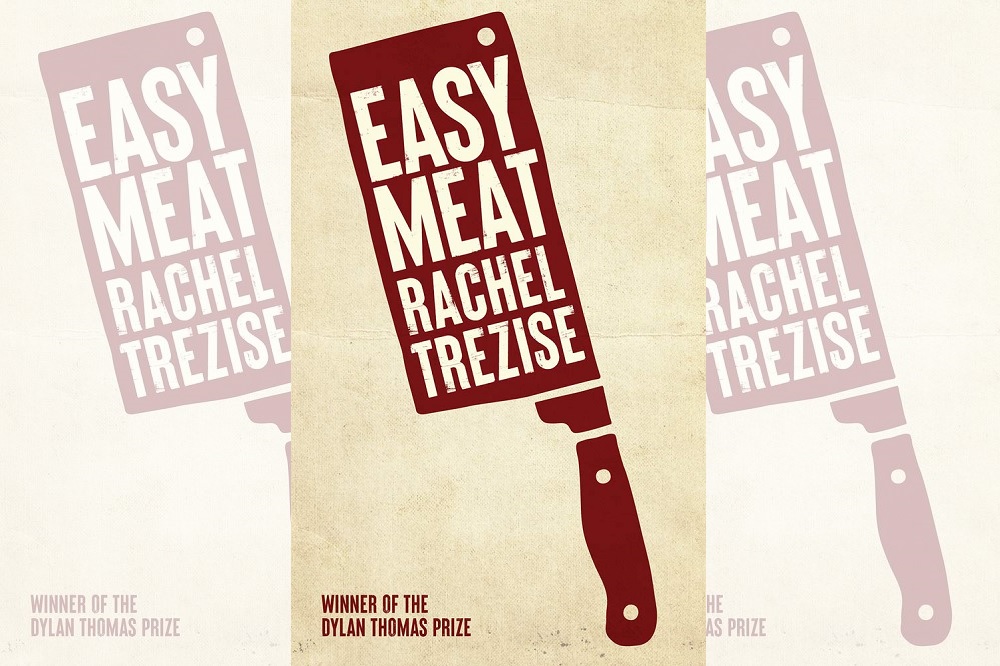 Sarah Morgan Jones
There are occasions when I look back at the time just before a monumental event, and I cannot believe how innocent and ignorant I was, we all were, of what was about to unfold. Such events include the formation of the coalition in 2010, the advent of austerity as policy, the Brexit referendum, and most recently the first mutterings of the pandemic.
Each historical moment – changing lives, costing lives – launched us into a stormy sea of promises and misinformation, claims and counterclaims, charges of injustice and fear-mongering coming from all sides: division, disruption, deceit.
With her latest work, Easy Meat, Rachel Trezise perfectly creates such an occasion, one which makes me wonder again why the Oracle of Delphi went out of fashion.
Making his way through life in the South Wales valleys, which arguably took a heavy battering from all these events, we meet Caleb Jenkins, 27, his shoulders already fully loaded as a result.
It is referendum day, 23rd June 2016. He's having a bad day, but faces each inauspicious moment, each injustice – which start as soon as he wakes – with a world-weary resilience, a frustrated sigh and a muttered curse that is undoubtedly familiar to many.
He has responsibilities: bankrupt parents who would be homeless without him; a weed-wallowing brother whom Caleb grasps by the ankles whilst he dangles deep down conspiratorial rabbit holes; a grim and miserable job muscle-boning beef carcasses in a slaughterhouse to keep the roof above the heads of them all.
Caleb is not afraid of responsibility, nor of hard work. He had ambition, success and minor fame in Iron Man contests and as a reality TV star, he knuckled down and bought a house when he needed to provide. He is determined and resolute; he can and does step up to the plate, despite being heinously and heartbreakingly defrauded for doing so in the past. Caleb is no loser, but like so many now, his security is precarious and fragile, and dependent on the whims and vagaries of the gig economy.
Rachel Trezise has sensitively observed and created this likeable everyman who explores the dilemmas and contradictions of the debate. The fact he has been so spectacularly duped in the past gives him no protection against being duped again, and the messages around him are diverse and conflicting depending on the self-interest of the messenger.
His boss, the eminently punchable Morris, recognises that the meat factory will not survive without migrant workers so recommends a remain vote, and, with a completely different humanity, so does Caleb's father. His mother and fellow citizens have swallowed the 'take back control' pill and are happy to vilify Eastern European migrants while at the same time hailing from migrant stock themselves.
His Polish, Portuguese and Latvian colleagues, enduring hardships native workers somehow envy, simply cannot believe that this referendum is being held at all, and do not hide their sense of betrayal. It is small wonder he is torn.

Hypocrisy
Something Trezise explores in her characterisations, is the level of hypocrisy and dissonance people are required to experience. On the one hand Arthur Scargill is derided for being a wealthy, property-owning class-climber and in the same conversation, Jeremy Corbyn is slated for being a scruffy vegetarian who lives in relative modesty.
Another spotlight falls on the idea that EU money has been a lifeline in the infrastructure of the valleys, yet the perception from within the area is that it was spent on bluff and bluster, fripperies and follies, rather than anything useful. This state of polarity instilled by government on the people has set in motion a catastrophic divide-and-conquer chain of events; and while the people turn on each other, and useless cupcake shops pop up where once were carpet shops, nobody stops to demand, 'who is benefiting from all this?'
The creative use of real place names from across Wales to create a fictionalised yet recognisable location is very effective; and up-close detail of the geographical intricacies means the landscape of the valleys is a character in itself. It looms and encompasses and divides with hill and river and road. Isolation between valleys, and from cities creates intimacy within the population which is a bonus and a burden in equal measure, as Caleb faces the highs and lows of his life.
Descriptions of the visceral minutiae of the art of butchery form a metaphor for the dismantling of the whole, of the bigger animal that is Community, into separate isolated muscles and organs. Comments on where the different cuts and trimmings may end up – in a pie, in corned beef – as well as the incisional details, weight and smell of the parts, make for a difficult read at times, grotesque but compelling and fundamental to survival.
Every part of the beast has a purpose, and nothing must go to waste; but perhaps it is far more appealing when mooching around in a field as part of the herd, in one living and breathing piece.
As Caleb finally gets his rest and flops into bed, we may share his relief that the day is over and feel privileged to have read his well told story. He survived, he did good things, he played his democratic, societal and familial part.
As he falls into that innocent and exhausted sleep, we know, with the benefit of hindsight, what he doesn't know: that a monumental event has taken place, and nothing will ever be quite the same again.
---
Support our Nation today
For the price of a cup of coffee a month you can help us create an independent, not-for-profit, national news service for the people of Wales, by the people of Wales.