Culture
Rhondda Voices, Rhondda Heritage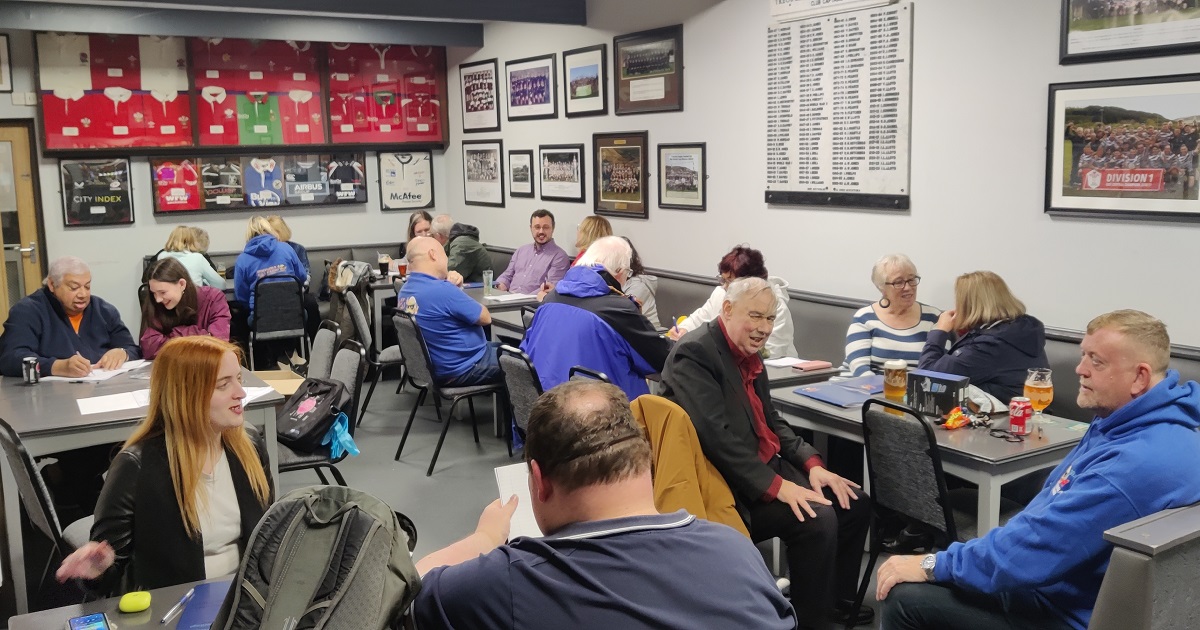 This week saw the start of the Rhondda Heritage Project, a ground-breaking venture combining the creation of a Heritage Trail through the valley with an upskilling scheme for new broadcasters. The Project's Creative Director, veteran documentary-maker John Geraint, reports.
When I was growing up in the Rhondda in the 1960s, something astonishing happened to a neighbour of ours: she was interviewed on the BBC!
She talked about a local campaign, and everyone else on Tylacelyn Road, Penygraig agreed that what she'd said had been very good. But all the same, the way she'd said it struck them as unfortunate: "She did sound very Welsh, didn't she?", they all agreed.
"What's the matter with that?" I wondered, an indignant ten-year-old.
As I got a bit older and turned into a bolshie teenager, I realised that the only reason she'd sounded 'very Welsh' was that, in those days, nobody else on the airwaves did. And I do mean – literally – nobody else. You just didn't hear people with Welsh working-class accents like ours on TV or radio.
'Ordinary' people's lives might occasionally be reported on or dramatised; they were never presented first-hand. So it was the context which made our neighbour seem uncouth, even to her own kind. And if they thought that she didn't belong on the BBC, it must mean that they felt that they didn't really belong there either. That what was natural to us was inferior, somehow.
I knew that that was wrong. I knew that Rhondda people were as good as anyone else – in fact, I thought they were a good deal better than many of those who did seem regard it as their birth-right to be on the BBC.
Not only was it wrong, it was important, I realised. Important for our own self-respect, as well as for everyone else if they wanted to understand the world as it really is, for us to be represented – to the wider world and to ourselves – on our own terms.
Pioneering
It was because of all that – because was indignant and bolshie and stubborn, and I wouldn't let something go if thought it wasn't right and I could do something about it – that I did do something about it.
When the chance came, in 1978, to become one of the founding producers of the new BBC Radio Wales, pioneering an all-day national station for Wales for the first time, I seized that opportunity with both hands. And telling Welsh people's stories on the radio eventually led me to television.
As a result, I've had the immense privilege, over the last forty years, of making programmes with ordinary people who've done extraordinary things. I've done that all over the world, as well as on my own patch.
But, over the decades, I've also been involved in research, in campaigns, in gentle persuasion and strident argument, in schemes and dreams, ideas and proposals – all designed to give Wales a bigger voice on the airwaves, and to bring our experience more fully alive, to ourselves and the wider world.
It didn't always make me popular – especially when, in the 1990s, I encountered powerful figures at the BBC's Television Centre in London who seemed to believe that no good thing could come out of a Welsh mining valley.
But I think I can say that, though it's far from perfect, we have made some progress in reflecting Welsh life in a more rounded fashion across the media.

Our voices
Of course, the 'media' itself comes to us these days through many more channels, platforms and guises than when I began working for the BBC. And that helps.
Back then, there was no such thing as Rhondda Radio, the community station which broadcasts my talks about the valley's history and so much else in a popular round-the-clock schedule.
Rhondda Radio is everything that my teenage self thought that the media should be: our voices, our accents, our platform to talk about the things that matter to us. It's a means of reflecting our Rhondda heritage. And, in doing that, it becomes a part of our Rhondda heritage in itself.
This week, Rhondda Radio has launched its latest community initiative: 'Rhondda Heritage', a project funded by a major grant awarded from the National Lottery Heritage Fund. The project has three interconnecting strands.
There'll be a physical Heritage Trail, opening up next year, and linking twelve historic sites up and down the Rhondda Fawr and the Rhondda Fach, from Treorchy's iconic Park and Dare Theatre to the Maerdy Gateway Miners' Memorial.
But there'll also be a year-long 'festival' of heritage programming broadcast by Rhondda Radio in 2024, and available online in perpetuity.
And in order to produce the material for that 'festival', we're running storytelling workshops – the Project's third strand – which will give ordinary Rhondda people with no previous experience of broadcasting the confidence to identify and record stories which bring the valley's rich, rich history to life.
Storytelling
The storytelling scheme is what got underway this week. And where better to kick things off, as it were, than Treorchy Rugby Club. The venue for our first session was the very place where Max Boyce recorded his iconic breakthrough album, Live in Treorchy, in the 1970s. If we can emulate his success as a voice of the valleys, we won't be doing too badly!
And it's been a hugely encouraging start. Despite the threat of Storm Ciarán, and the first coughs and colds of winter, which gave rise to a clutch of last-minute apologies, the lounge was full as we gathered to talk about storytelling and to share experiences.
And in beginning to figure out how to present their own Rhondda stories, these newcomers to broadcasting are doing something important, preparing to add their voices to my lifelong call for people like us to get a proper say on the airwaves.
Many of those who've signed up have personal backgrounds which amaze, move and humble me.
There was a champion skier, someone who snorkels with sharks, a pioneering genius of Welsh-language learning provision at a national level, and a man who'd arrived in the Rhondda as a refugee. There were school pupils, school governors, Media students and Biology teachers.
And as you'd expect from the Rhondda, there was a whole tableful of accomplished musicians. A soloist with the Treorchy Male Choir. An instrumentalist who'd played the Royal Festival Hall. A member of an all-girl band who'd almost frozen in front of an audience of thousands at Ponty's Big Weekend. And a singer who'd appeared on the same bill as Sir Elton John – and offered him a polo mint backstage.
Experience
We were joined at Treorchy RFC by Rhondda Radio's established cadre of presenting talent. The Storytelling Workshops are specially designed to make the most of their experience.
There's 'Nash' – Alnashir to give him his proper name – who's famous locally not just for his characterful drivetime radio sequences, but also as a star of Full House, the TV 'docu-soap' set in Judges Bingo Hall in Tonypandy.
Larraine (catch her Sunday Breakfast Show on Rhondda Radio tomorrow morning!) is ready to share her performing secrets as a well-established singer and entertainer on the club circuit.
And Neil – a stalwart of our morning schedule – gives us living proof that blindness is no barrier to success as a broadcaster.
Generations
As Creative Director of the Rhondda Heritage project, I was determined to involve the valley's younger generations, too.
It's more than thirty years since the last of our coal mines closed. Our astonishing industrial heritage isn't part of their lived experience. There's a danger that it might fall into forgetfulness.
Certainly, there's urgent need to protect and enhance awareness amongst the young of what made their valley world-renowned, something that the National Lottery Heritage Fund recognised in awarding us the grant.
So I'm delighted that pupils from Ysgol Nantgwyn – the new 3-15 'super-school' serving mid-Rhondda – will be producing valuable audio material for the Project, reflecting their Rhondda identity and their sense of the community's history, heritage and legacy.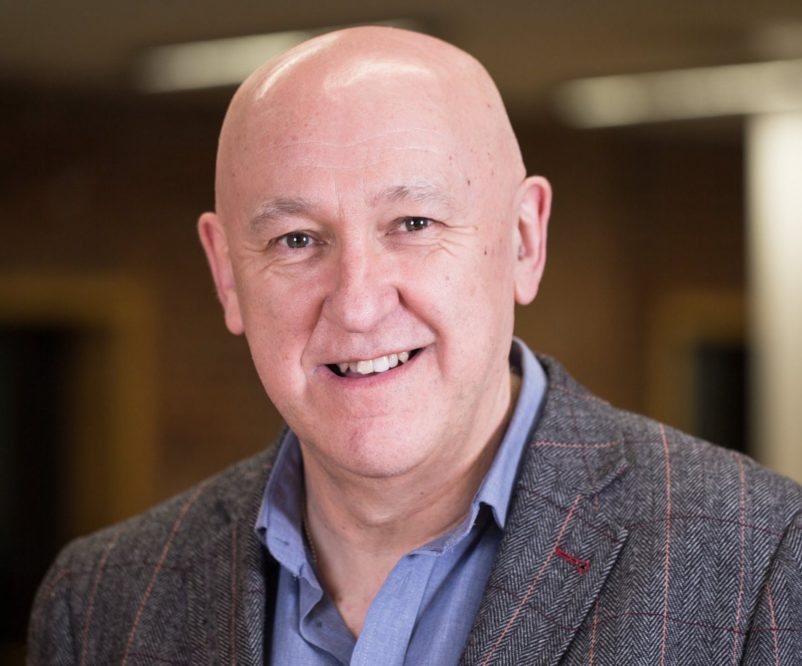 Fizzing
Older students at Coleg y Cymoedd will be using the splendid audio-visual facilities there to make major contributions of their own. And we're also linking up with Radio Platfform, an exciting collaboration between Sbarc, the arts wing of Valleys Kids, and the Wales Millennium Centre in Cardiff.
Their young presenters and producers are already broadcasting from 'The Factory' in Porth, where Corona pop, the most successful brand ever to come out of Wales, used to be bottled up. The place is still fizzing!
And amongst this talented new generation, I'm sure there'll be another 'John Geraint' –probably many more than one: a posse of young people fired up with the gumption and determination to ensure that the experience of growing up in the Rhondda gets reflected, in its own authentic accents and in all its glorious fullness, in the media of tomorrow.
---
Support our Nation today
For the price of a cup of coffee a month you can help us create an independent, not-for-profit, national news service for the people of Wales, by the people of Wales.