Culture
Watch: Critics take aim at Jenna Coleman's Welsh accent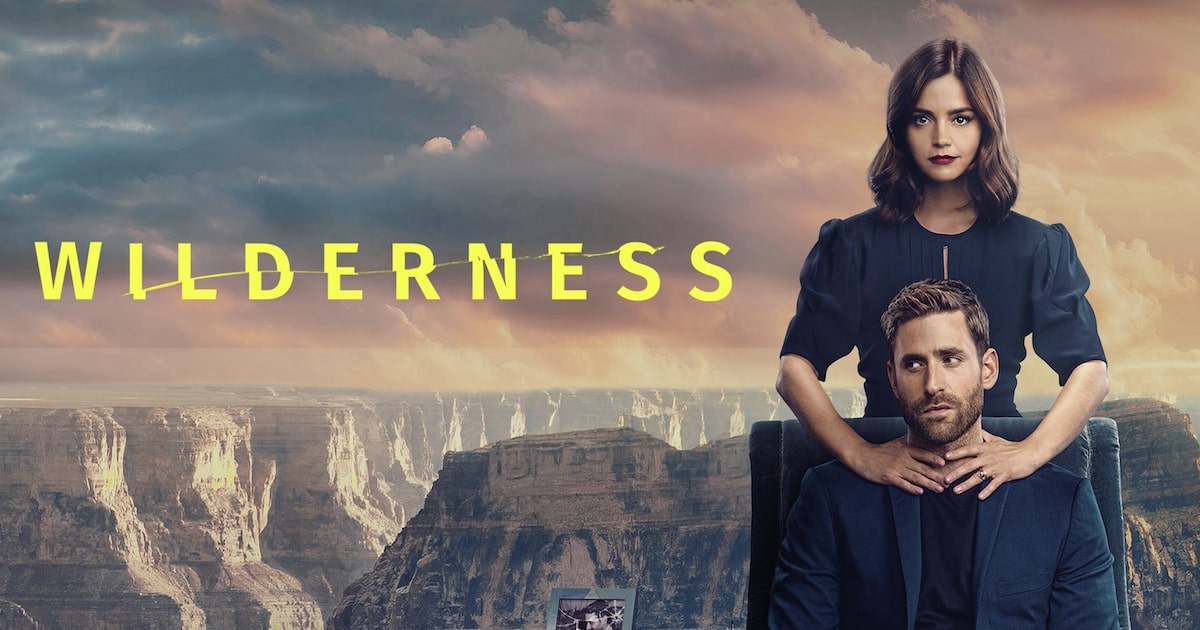 David Owens
Anyone who has watched Prime Video's new TV series Wilderness couldn't have failed to notice one thing – the accent of its star Jenna Coleman.
Many viewers who have tuned in to watch the new drama series that has aired on Amazon Prime Video – have taken to social media to question where her character, Liv, is supposed to be from.
The answer is actually Wales, which has confused those aforementioned watchers who have tuned into the heavily publicised TV series, notably the critics who have taken aim at Jenna's attempts at a Welsh accent.
Described as a deliciously twisted thriller, the plot of Wilderness centres around Liv (Coleman) and her husband Will (Oliver Jackson-Cohen) whose marriage is shattered when Liv discovers Will has been having an affair.
The script is adapted from the novel of the same name by Welsh author Beverley Jones, who writes under the pen name B.E. Jones. In the books the characters of Liv and her mam, are Welsh and remained so for the TV series.
Now, what we can say with certainty is that Jenna Coleman is a great actress. Her many awards attest to this inescapable fact. Nevertheless, it hasn't stopped critics questioning THAT accent.

Jarring
MSN titled their review: 'A good old mindless thriller – complete with the worst Welsh accents of the year'.
Cosmopolitan magazine and the London Evening Standard both described the accent as 'jarring', while other wordsmiths were slightly more forthcoming in their views.
Radio Times wrote: 'Known for an array of roles in The Serpent, The Cry, Doctor Who and lest we forget Emmerdale, Coleman's beguiling on-screen presence is a perfect match for the ever-complicated Liv, just as long as you ignore the bad Welsh accent put on for this role.'
Meanwhile, the Telegraph didn't hold back in their scathing opinion: 'Jenna Coleman is unconvincing at best as a Welsh woman seeking revenge on her cheating husband. It means that Coleman and the actress playing her mum (Claire Rushbrook) attempt Welsh accents, with the results falling somewhere on the spectrum between 'bless them for trying' and 'make it stop'. Michael Sheen was castigated for suggesting recently that only Welsh actors should play Welsh characters, but perhaps he'd seen an early preview of this.'
However, if the actress, who lest we not forget, spent six years filming Doctor Who in Cardiff, feels a little hurt, maybe she should read the words of woman who wrote the original book.
In an interview with BBC Wales about the TV series, Beverly Jones said: "I'm over the moon that Jenna's character in the series remains Welsh – just how I wrote her," she said.
"As is Clare Rushbrook, who plays her mam.
"Both their accents on the show are really great, which is always a big stumbling block.
"When a non-Welsh person plays someone from Wales getting the voice right can be really difficult, and a dodgy Welsh accent can really hamstring an entire production.
"For me, it's impossible to ignore.
"In fact, I told Firebird Films that if they decided to cast someone who couldn't pull it off I'd rather the onscreen character of Olivia wasn't Welsh at all.
"So I'm really pleased with what they've done."
Watch clips of the show below and you be the judge. Let us know what you think
---
Support our Nation today
For the price of a cup of coffee a month you can help us create an independent, not-for-profit, national news service for the people of Wales, by the people of Wales.