News
Almost a quarter of homes in Wales earned more than the average income over the past year
//= do_shortcode('[in-content-square]')?>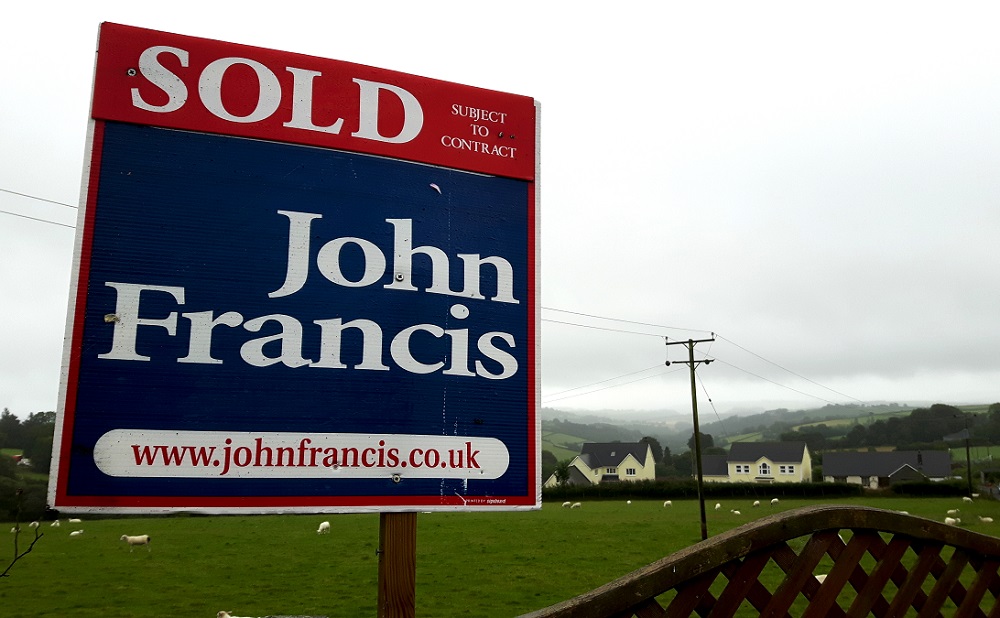 House prices in Wales have risen so quickly over the past 12 months that the price of a quarter of homes rose quicker than the average income in the country, according to new figures published today.
Data obtained by Zoopla has found that 22% of homes rose by more than the average income in Wales, of £28,200.
Gráinne Gilmore, the head of research at Zoopla, said high demand for homes over the past year had led to the surge in property values.
"There has been strong demand from home buyers since the housing market reopened after the first lockdown in May last year," she said.
"This demand has been underpinned by people searching for more space, making a lifestyle change or climbing onto the first rung of the property ladder.
"Hundreds of thousands of households have made the move into their new home over the last year, but activity has been so high it has eroded the stock of homes for sale, which has put upward pressure on house prices, with values rising by up to nine per cent in some parts of the country.
"When this price rise is translated into pounds and pence, it means one in five homes have risen in value by more than the equivalent of a years' earnings over the space of 12 months."
Homes in the South West were most likely to beat owners' incomes, with 29 per cent increasing in value more than the regional average salary of £29,000.
'Detrimental'
The huge price rises came as campaigners called on the Welsh Government to do more to control the housing market.
Hundreds turned out to a rally at the Tryweryn dam on Saturday to formm a line along the 600-metre long dam near Bala, on the shores on the artificial lake created by drowning the Welsh-speaking village of Capel Celyn.
The rally follows the Welsh Government's announcement this week that it will consult and develop a pilot in order to tackle the effects of high house prices on communities and the Welsh language.
The proposals were branded by language campaigners Cymdeithas yr Iaith as "vague and uninspiring" and "the latest example of the Government remaining complacent while there is a crisis in the housing market across Wales".
Minister Julie James last week said that the continuing rise of house prices meant that people, especially younger generations, could no longer afford to live in the communities they had grown up in.
"A high concentration of second homes or holiday lets can have a very detrimental impact on small communities, and in some areas could compromise the Welsh language being spoken at a community level," she said.
"We have already taken strides on some of these issues – last year we became the only nation in the UK to give local authorities the power to introduce a 100% council tax levy on second homes.
"But the urgency and gravity of this situation calls for further intervention, which means real and ambitious actions are delivered at pace, to inject fairness back into the housing system."