News
Andrew RT Davies blasted in Senedd over HS2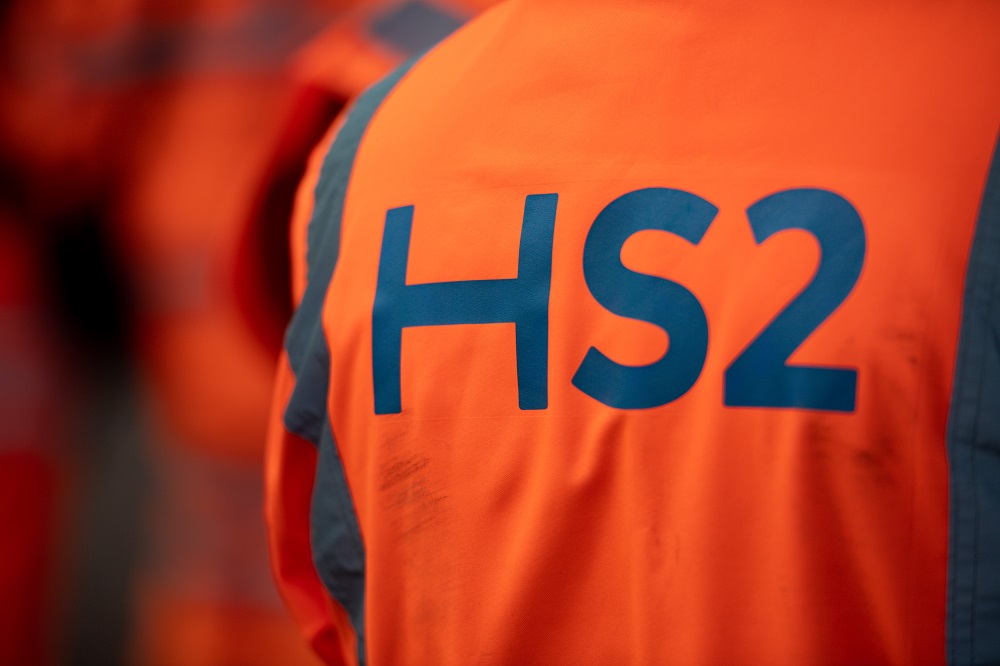 Emily Price
The Welsh Conservatives were blasted in the Senedd yesterday by Plaid Cymru Leader, Rhun ap Iorwerth over the continuing controversy of the HS2 rail project.
Reports suggest the Prime Minister, Rishi Sunak will ditch the Manchester to Birmingham section of the line meaning there wouldn't be a case for it being classified as an England, Wales development.
Unlike Scotland and Northern Ireland, Wales doesn't receive Barnett consequentials from spending on HS2 because national rail infrastructure in Wales is reserved to the UK Government.
For this reason the Treasury has classified HS2 as a 'national project' which benefits both countries. But if the Manchester leg is scrapped and the project only benefits England, Wales would be owed billions in consequentials.
Calls for Wales to receive a funding windfall from the rail project have previously been backed by all parties in the Senedd.
However, in an interview with BBC Radio Wales this week, the Leader of the Welsh Conservatives, Andrew RT Davies said the issue of Wales losing £5bn in rail funding was "above [his] pay grade".
"Unraveled"
Speaking during yesterday's FMQs, Mr Iorwerth said the leader of the opposition "shouldn't be on any pay grade if he doesn't think it's his business to stand up for Wales".
The Plaid Cymru leader said: "The Conservative Party conference unraveled on day one, reports emerged that the UK Government was scrapping HS2 from Birmingham North to Manchester.
"It was never a project to benefit Wales, of course, but, without that link at Crewe, it is now beyond any doubt that what Plaid Cymru has been saying is right, that this is an England-only project, improving England's railways at our expense.
"Now, I note the insistence of the Conservative leader here that making the case for Wales to receive its fair share of HS2 funding is beyond his pay grade.
"Some people would argue that the leader of the Tories here shouldn't be on any pay grade if he doesn't think it's his business to stand up for Wales, but there we are.
Mr Iorwerth went on to say Welsh railways have been "historically underfunded" by UK Governments and he called for HS2 to be reclassified and consequentials paid to Wales.
Responding to the Plaid Cymru leader, the First Minister said that Plaid's position on HS2 is also the position of the Welsh Government.
Mark Drakeford said: "I agree with what the leader of Plaid Cymru has said, that, if there is to be no link beyond Birmingham, then the flimsy case for regarding this as an England-and-Wales development collapses completely, and, at that point, the case for making sure of a consequential for Wales will be stronger still.
"Wales has already missed out on £270 million as a result of HS2 misclassification in the current spending review period. That will only grow beyond that unless and until this misclassification is put right; that is the position of the Welsh Government, and has been for an extended period of time."

Transport
Mr Iorwerth said the billions of pounds of HS2 consequentials being withheld from Wales would have a  "transformative impact" on the country's transport system.
He said: "I flew to the United States last week, and it took less time than it did for my daughter to travel by train from Bangor to Cardiff. Given the awful experiences of rail travel in Wales, reported to us by our constituents week after week, and given cuts in buses too—and Plaid Cymru will be leading a debate on buses tomorrow—the money just can't come soon enough.
"The Tory leader, as I said, has given up on fighting for Wales, but, given that Keir Starmer is also refusing to commit to giving us the consequentials, can I ask what pitch the First Minister has made to him on how transport in Wales could be improved using this money, because Labour hasn't yet been able to give us an integrated transport system, but some joined-up thinking on this would be most welcome?"
Mr Drakeford said that if Labour were to be successful in the general election, the Welsh Government will be "weighing up a whole range of different priorities" that people from across the United Kingdom will be putting to Labour's Treasury team.
He added: "I think, entirely understandably, he is not in a position to go agreeing piecemeal to one sort of possibility after another. However, you can be sure that the case for additional investment in Wales, and particularly the case for making sure that HS2 is properly classified.
"There'll be an opportunity to do that, because transport comparability factors will change once the current comprehensive spending review period is over, so there'll be an opportunity for that to happen—that that case is made regularly and with the sort of determination that you would expect, given the views of politicians across this Chamber."
---
Support our Nation today
For the price of a cup of coffee a month you can help us create an independent, not-for-profit, national news service for the people of Wales, by the people of Wales.