News
Boris Johnson doesn't meet with Wales and Scotland because of his 'fragile male ego' – Sturgeon
//= do_shortcode('[in-content-square]')?>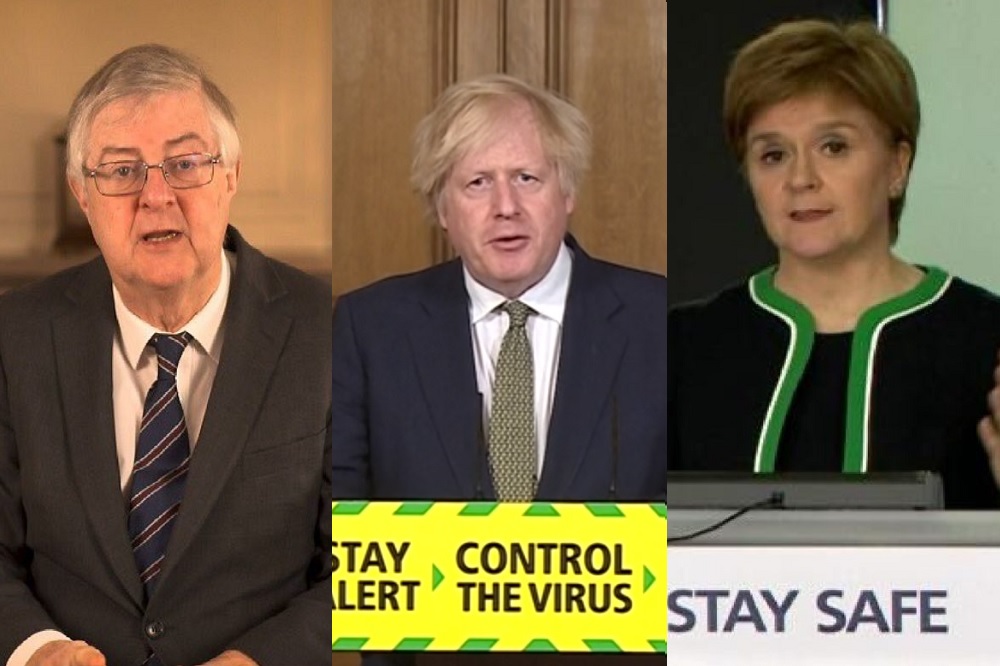 Boris Johnson sends Michael Gove to deal with Wales, Scotland and Northern Ireland because his ego is too fragile to do it himself, Nicola Sturgeon has suggested.
Communities Secretary Michael Gove has undertaken the majority of the UK Government's meetings with the autonomous governments, earning him the nickname 'England's unofficial First Minister'.
While Wales' First Minister has frequently complained about a lack of contact with the Prime Minister, Nicola Sturgeon said that it could be because of his "fragile male ego".
She was speaking to Vogue magazine ahead of the Cop26 summit in Glasgow, discussing the campaign for Scottish independence and her approach to climate change.
"He tends to delegate most of his interactions with the devolved governments to Michael Gove," she said.
"That's fine, Michael Gove and I work together well, but it's a different approach to his predecessors."
Asked why she thought this was the case, she said: "Maybe it's just a bit of a fragile male ego.
"He seems to have a disinclination to be, metaphorically speaking, in the same room as me. It's odd."

'Ring me'
Mark Drakeford most recently told the Guardian that he hadn't spoken to Boris Johnson since June.
However, Boris Johnson hit back in an interview with ITV Wales' political editor, Adrian Masters, earlier this month.
"He keeps saying by the way that I never I never call him, well he never calls me – I mean come on – it takes two to tango," he said.
"I love the guy but he's not on the phone to me all the time [and] I keep reading in the papers: 'Mark Drakeford denounces Boris Johnson for failing to ring him up' – well come on, you know he can always – If he really wants to have a conversation then he can ring me up."