News
Conservatives 'the party of police cuts' say Welsh Labour as they eye PCC gains
//= do_shortcode('[in-content-square]')?>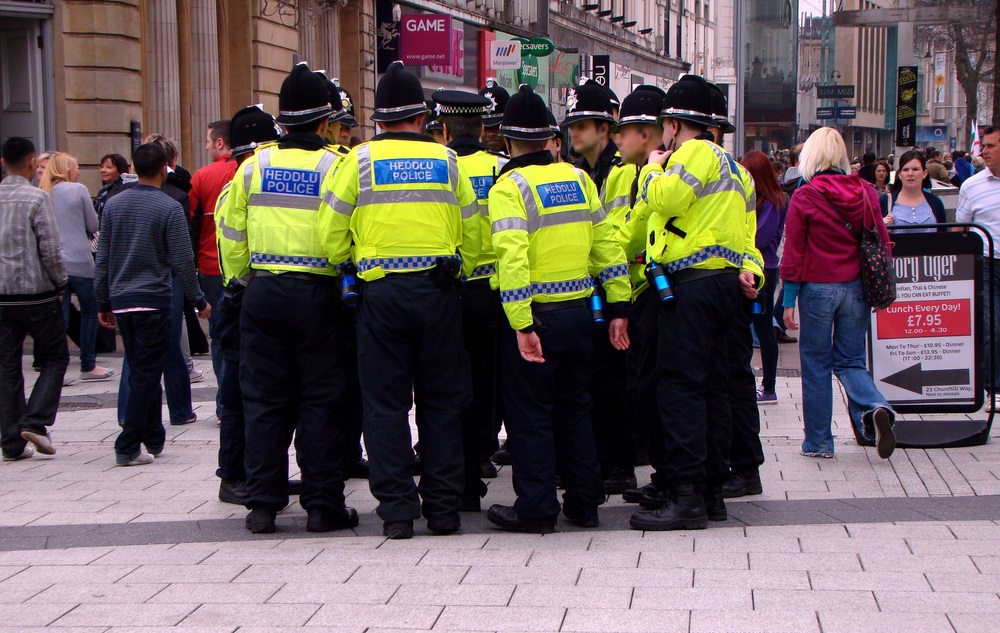 The Conservatives are "the party of police cuts" according to Welsh Labour as they kicked off their Police and Crime Commissioner campaign.
The First Minister Mark Drakeford said that the Conservatives had reduced the number of PCSOs across the UK by 7,000 in the past ten years, as well as cutting police officers by over 20,000.
The Conservatives are "committed to defunding non-devolved areas of spending" he said.
Policing isn't devolved to Wales but the Welsh Government has committed to funding 500 community officers to mitigate cuts. Earlier this month Drakeford committed to funding 100 additional PCSOs.
Labour will be hoping to hold on to their two PCC seats in Gwent and South Wales as well as make inroads in Plaid Cymru-controlled Dyfed-Powys and North Wales.
They came second in North Wales in 2016 and third in Dyfed-Powys, behind the Conservatives.

'Trust'
The First Minister joined Welsh Labour police and crime commissioner candidates Philippa Thompson and Andy Dunbobbin to reiterate the party's pledge to increase the number of police community support officers.
Mark Drakeford said the election was about "trust and ambition," according to LabourList.
"Trust because of everything we have done together to keep Wales safe," he said. "And ambition because beyond coronavirus we are determined in Welsh Labour to rebuild our communities so they go on being strong places into the future.
"That's where our pledge for 600 PCSOs is so important. PCSOs have played such a part during the pandemic. It is our determination to protect the 500 we have funded for the last decade – as the Tories in London cut, cut and cut again – police numbers here in Wales."
The Welsh Labour and Co-operative Party police and crime commissioner candidate for North Wales Andy Dunbobbin welcomed the commitment from Drakeford, saying: "It's clear that a vote for Welsh Labour is a vote to make our communities safer."
Dyfed-Powys candidate Philippa Thompson added: "It's clear what's on the ballot paper this election: a vote for Welsh Labour who will make our communities safer, or a vote for the Conservative Party that will follow their colleagues in London and abolish the PCSO posts."