News
Footfall plummets in Wales as lockdown hammers retailers
//= do_shortcode('[in-content-square]')?>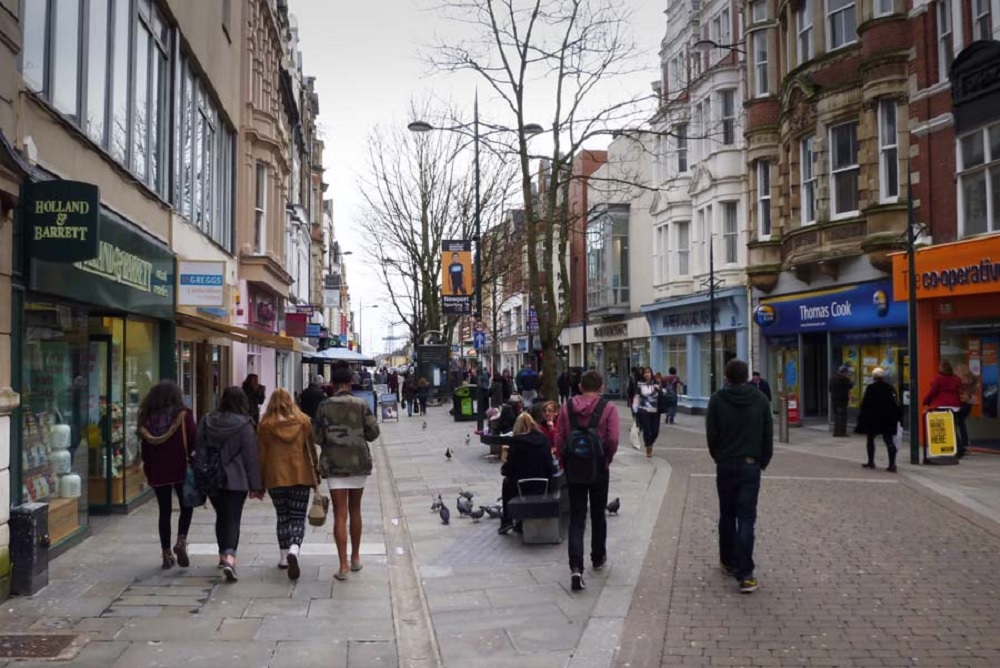 Footfall in Wales has plummeted by a massive 40.8 per cent in November.
Year on year Welsh footfall decreased dramatically because of the impact of the lockdown on retailers, but this is well above the UK average decline of 65.4 per cent, according to BRC-ShopperTrak data.
Sara Jones, Head of Policy and External Affairs, for the Welsh Retail Consortium, has called the figures "dire" said that the retail industry is "on a knife edge".
She has called for "certainty" and said the Welsh Government to issue an extension to the rent moratorium and business rates relief in 2021 to help support businesses.
Wales also saw a Shopping Centre footfall decline of 45.6 per cent. Weekly footfall deteriorated markedly at the beginning of the month due to the firebreak introduced on 23 October.
The firebreak lifted on 9 November and after that footfall increased slowly until the final week dip.

'Dire'
Sara Jones said: "November was another dire month for Welsh shops, with the continuation of the Welsh firebreak for the first part of the month heaping pressure on an industry which is balancing on a knife edge.
"Even with the re-opening of non-essential stores towards the first half of the month, visits to retail destinations were down by two fifths on the comparable period last year.
"Whilst we welcome news that retail will be able to remain open and continue to trade until Christmas, we will never make up for the ground lost over the last 9-months. Difficult decisions are having to be made by firms, ones which will have a huge impact on jobs, communities and local economies right across Wales.
"What retailers need now is certainty, and we urgently call on the Welsh Government to issue an extension to the rent moratorium and business rates relief in 2021 to help support our businesses.
"Being open and able to trade, measures to reignite consumer confidence and providing the structural support the industry needs will be the best present we can hope for this Christmas from our policymakers."
Andy Sumpter, a Retail Consultant at EMEA of ShopperTrak, said: "With consumer confidence falling to its lowest since May*, not even the advent of Black Friday could bring some much-needed sparkle to the High Street.
"With much of the country still under varying restrictions, shoppers stayed away, just at the time retailers need to capitalise on the beginning of the Christmas trading period.
"Re-instilling consumer confidence in the safety of stores is key to ensuring shoppers continue to visit bricks-and-mortar retail settings, as well as using extended opening hours, with some retailers trading 24/7 in December, to reduce the pressure on the store network and improve customer experience.
"Retailers have already invested heavily in keeping shoppers safe so they can continue to support the communities they serve.  Now they are reliant on the public investing in them by voting with their feet and choosing to 'use or lose' the retail businesses on their High Street."