News
Former PCC makes complaint over impartiality of Tory candidate overseeing scrutiny panel
//= do_shortcode('[in-content-square]')?>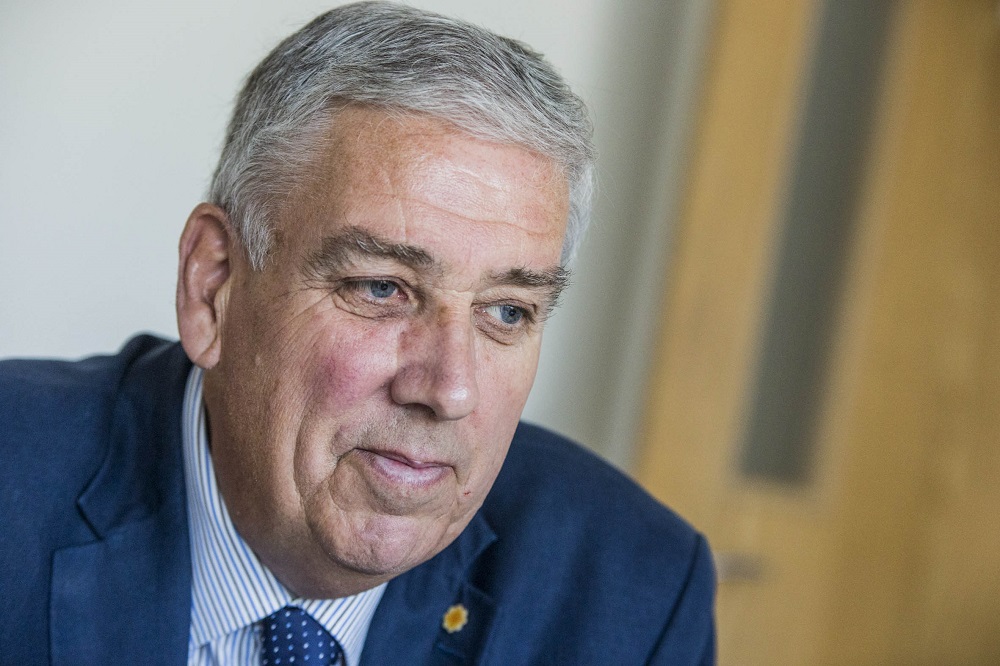 Jez Hemming, local democracy reporter
North Wales' former Police and Crime Commissioner (PCC) has made a formal complaint questioning the political impartiality and integrity of the person chairing the position's scrutiny panel.
Arfon Jones says the North Wales Police and Crime Panel (NWPCP), which scrutinises the work of the PCC, cannot be politically balanced because chairman Pat Astbury stood as a Conservative candidate to replace him.
He also questioned Mrs Astbury's integrity after two minor breaches of electoral law during the campaign.
She eventually lost the race to become PCC to Labour's Andy Dunbobbin, after a run-off and is now in charge of the panel which scrutinises his work.
In his letter to legal officer Richard Jarvis, sent on his last day in office, the former Plaid Cymru PCC said he was writing regarding "the so-called independent chair of the NWPCP".
He said: "As you will be aware North Wales Police and Crime Panel is a politically balanced panel tasked with scrutinising the work of the PCC.
"The (police and crime panel) is no longer politically balanced as Mrs Astbury stood as a Conservative candidate at the recent PCC elections and can no longer claim to be independent.
"As such (she) should no longer continue as chair or member as she is not a county councillor who provides the political balance."

Integrity
Mr Jones said Mrs Astbury breached electoral law "requiring the returning officer to intervene twice to address these issues, which in themselves raise issues of integrity".
She came under fire during the campaign when she undertook a videoed debate with Police Minister Kit Malthouse MP.
The police and crime commissioner returning officer Colin Everett pulled her up for an "inaccurate" statement, when she mistakenly called herself the Police and Crime Commissioner rather than candidate, and for having "privileged access" to the Minister during the campaign.
She was then warned after a Conservative Party paper for Clwyd West constituency called her a councillor, when in fact she was former town councillor and Mayor of Ruthin.
However, Mrs Astbury said she had nothing to do with the publication, which had been put together by the Conservative Party without her knowledge.
The 10 member panel is chaired and vice-chaired by members drawn from the general public, with eight politically balanced, co-opted councillors from the six North Wales local authorities.
At present there are four independent, one Labour, two Plaid Cymru and two Conservative councillors on the panel.
There is a vacancy to fill because former panel member Cllr Dunbobbin (Labour) won the race to be the new PCC and was forced to step down.
Mr Jones said the letter should be taken as a formal complaint should the issues he raised not be addressed.
Mrs Astbury said: "I wish Arfon well in his retirement."
A response on behalf of the Police and Crime Panel said: "The North Wales Police and Crime Panel has received a letter from the Office of the Police and Crime Commissioner for North Wales (OPCC) regarding Mrs Patricia Astbury's position as member and chair of the panel.
"The matter is being reviewed and a response will be issued to the OPCC shortly."