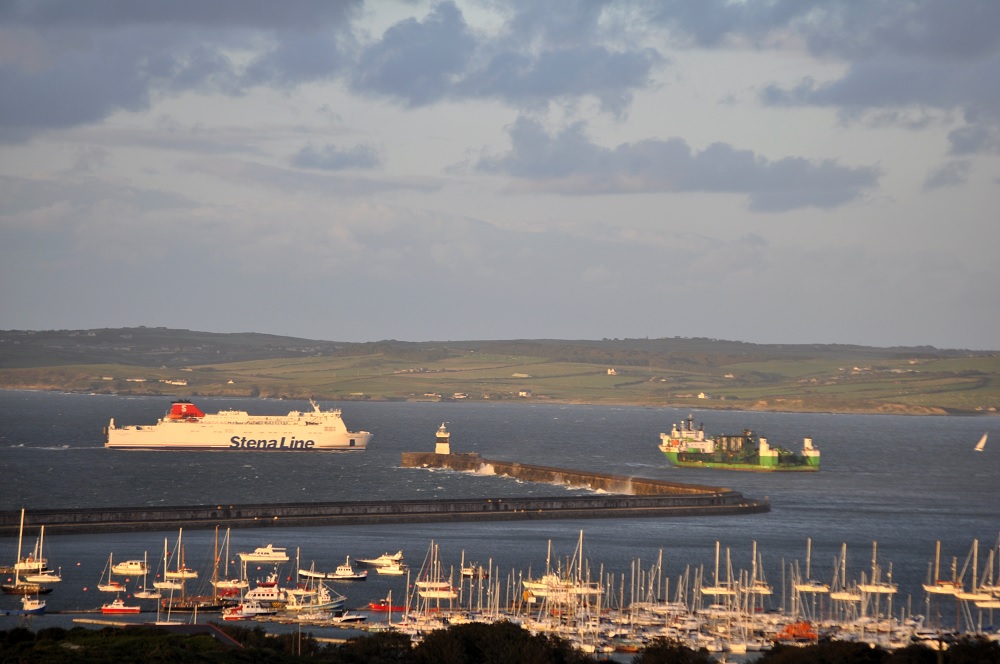 Gareth Williams, local democracy reporter
The Port of Holyhead "is in danger of rapid decline," a Holyhead councillor has claimed, warning over the potential impact of trade barriers with Ireland on the town's port.
Despite being the second busiest 'roll-on roll-off' port in the UK, Cllr Bob Llewelyn Jones claimed that the disruption caused by the impending end of the Brexit transition period could see a "big reduction" in Irish Sea traffic travelling through Holyhead.
With over 1,000 people said to be directly employed within the port and several more dependant on the supply chain, plans to enforce border controls on the Irish side from January 1 have led to the current situation being described as a "worrying time" for the town.
While physical checks will not be conducted on the majority of inbound goods until July 2021, the UK Government's "reasonable worst case" scenario highlights that 40-70% of HGVs arriving at ports after the end of the transition period could be turned away due to not having the correct documentation.
Pointing to factors including the creation of new direct ferry services between the Republic of Ireland and mainland Europe – including DFDS's freight sailings between Dunkirk and Rosslare from January 2 – Cllr Jones fears the impact on the town as a whole.
Addressing Tuesday's full meeting of Anglesey Council, he warned that Holyhead Port was "in danger of rapid decline."
"With freight being shipped direct from the continent into Dublin and other Irish ports, our Holyhead facility could well see a big reduction in the traffic we now handle and hence a lot of local people losing their jobs."
"This is a worrying time for Holyhead," he added, calling for the authority to set up a new office in Holyhead "to deal with authorities face to face."
"Let us support the whole of our wonderful port that has been the lifeblood of Holyhead for so long, we now need to go the extra mile to help them in their hour or need," concluded Cllr Jones.
Cllr John Arwel Roberts (Labour, Ynys Gybi) was critical of the UK Government, adding: "I know that from the meetings that have been held that council officers have been working hard for months, the truth is that the (UK) Government even now doesn't know what's going on.
"Yes we are worried about the port but its out of our hands, yet I'm confident that the council officers have been doing everything they can."

'Fund'
The claims were made during a debate over a supported motion calling on both the UK and Welsh Governments to ensure that Anglesey continues to receive the same levels of funding after Britain's withdrawal from the EU.
Cllr Bryan Owen, who proposed the motion, said: "As we know Brexit is happening within weeks but Anglesey has capitalised and benefited from European funding thanks to a formula which favours us as we're so deprived.
"I'm asking what we're doing now to ensure that we continue to receive similar entitlements from the new prosperity fund after December 31."
Cllr Aled Morris Jones said he would like to see the designation of Holyhead as a free port – as has been strongly pushed by the island's MP – while also forging stronger links with other port areas such as Pembrokeshire and Dún Laoghaire.
In response, council leader Llinos Medi said that the authority has been working with the Welsh Local Government Association (WLGA) to look at the economic impact of the various Brexit scenarios and how they could mitigate any negative results, adding that the authority's own officers have a particular focus on Holyhead port and the wider town.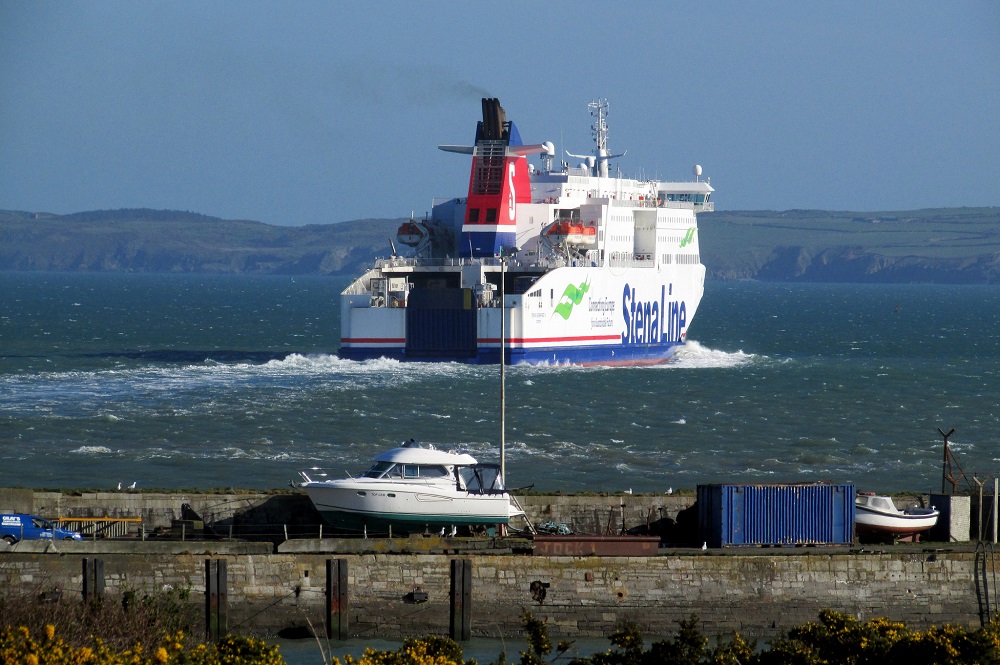 'Delay'
Meanwhile, also on Tuesday it was revealed that the UK and EU have reached agreement on how the Brexit divorce deal will be implemented in relation to Northern Ireland, having "agreed in principle" issues including border control posts and the supply of medicines.
With controversial clauses also now withdrawn from the UK's Internal Market Bill, the news has been welcomed by Stena Line which operates Holyhead Port.
Expressing hope that this will "ease the way" to agreeing a trade deal before the end of the year, the company's Executive Director and Brexit Spokesperson, Ian Hampton, said: "Clarity on Northern Ireland is only one part of Brexit and there remains many unanswered questions.
"The systems and infrastructure required for customs checks in Northern Ireland and the rest of the UK will also not be finalised in time for January 1.
"With many companies in the supply chain still not ready we believe a further 'implementation phase' is required by both the UK and the EU."
He added, "Stena Line understands that the UK Government will undertake a flexible and pragmatic approach to customs requirements after the end of transition period.
"The Government has chosen to delay, by six months, the imposition of full controls on most imports to Great Britain. This is an approach that the company welcomes, as it will ensure there are no delays in UK ports."
He concluded, "The (UK-Ireland) land bridge remains the shortest route for Irish goods to enter the EU market, and vice versa, so it is particularly vital for Ireland that the EU plays their part to keep freight moving through Britain and on to the continent."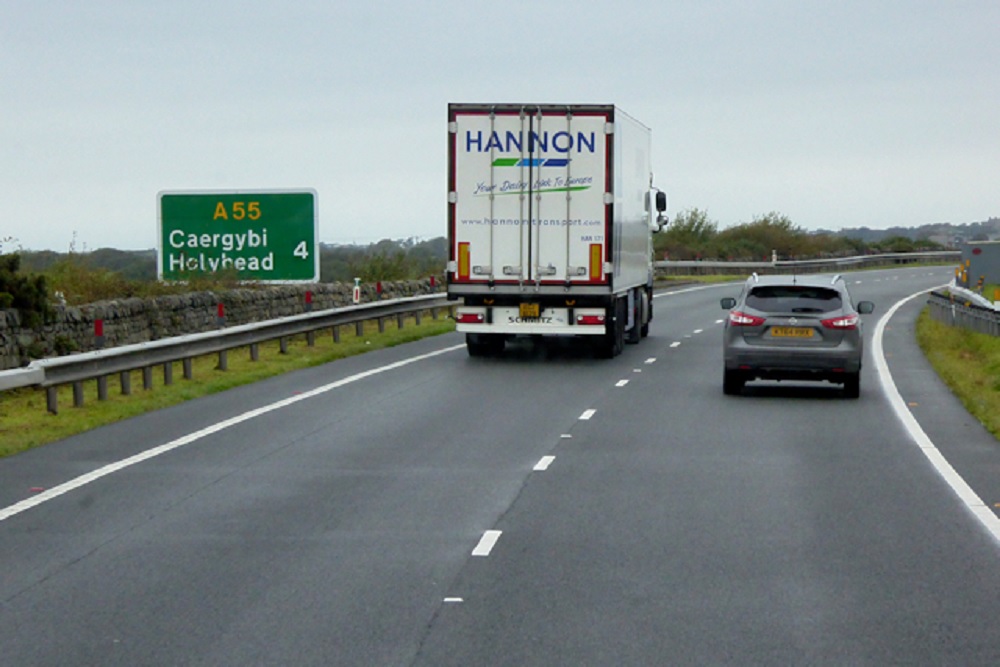 'Uncertain'
Earlier this week the Welsh Government – which is responsible for managing the trunk road network – announced updated contingency plans aimed at minimising disruption at Holyhead Port after January 1.
These include:
A temporary contraflow on the A55 between Junction 2 – 3 with the option of extending to 4 if required. Contraflow on the A55 could provide space for 240 HGVs if other sites were full or full use of Parc Cybi and Roadking is not possible.
All HGVs turned away from the port will be redirected to the contraflow where they will either be stacked while they sort their paperwork or redirected to other sites off Junction 2 if there is space.
Plot 9 Parc Cybi prepared as a stacking site from mid-January and negotiations are continuing to use the Roadking truck stop as a site from January 1. Parc Cybi Plot 9 can potentially hold 150 HGVs and will be ready from mid-January Roadking truck stop can potentially hold 180 HGVs
Stacking on the A55 remains the contingency option to use should there be no space on any other site. The temporary contraflow will be used to redirect HGVs if other sites are available for stacking. This means the site may appear empty at times but is still being used at busy times to safely redirect HGVs. It is not possible to dismantle the contraflow in between busy times.
The island's MP, Virginia Crosbie, said that she's been holding regular meetings with Her Majesty's Revenue and Customs (HMRC) to discuss Holyhead's preparedness for January 1.
While in the commons on Wednesday, responding to a question from Arfon MP Hywel Williams who said that the fundamentals of trade between Wales and the Republic of Ireland "remain uncertain,", the Chancellor of the Duchy of Lancaster said they had been "working well" with the Welsh Government to ensure sufficient infrastructure is in place and that the port "continues to prosper."