News
Immunity may be waning sooner in Wales because of faster vaccination programme, Drakeford says
//= do_shortcode('[in-content-square]')?>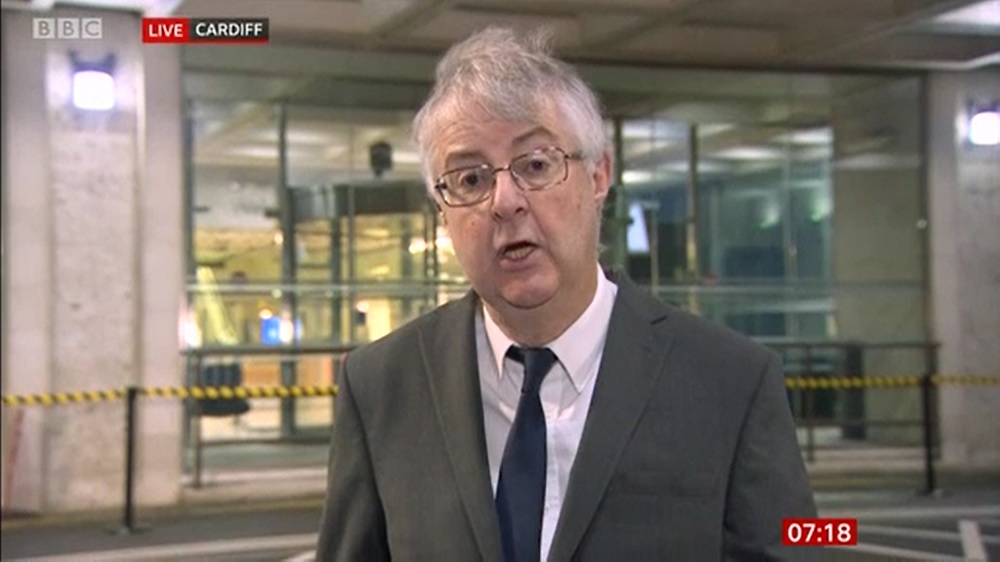 The First Minister has suggested that immunity may be waning faster in Wales than other parts of the UK because people were vaccinated sooner, leading to a higher case rate this autumn.
Speaking on BBC Breakfast he was asked to explain why case rates in Wales are currently higher than other parts of the UK, with 686 cases per 100,000 people.
Wales overtook the other UK nations for the rate of vaccinations in the spring, and was for a time in March vaccinating at twice the rate of England, Scotland and Northern Ireland.
It is estimated that Wales' vaccination programme has saved 7,000 lives and avoided 10,000 hospitalisations.
However, Mark Drakeford said that the faster vaccination programme could also explain why the case rate had risen above the other UK Nations during the autumn.
"Wales had the most successful vaccination programme," he said. "We think we may be seeing the waning impact of that earlier than other parts of the United Kingdom."
However, he also offered an alternative explanation for the rise, which is that parts of Wales that had lower rates of the Delta variant earlier in the summer are being hit harder now.
"Earlier in the summer we went many, many weeks when Wales had the lowest rates of infection anywhere in the UK," he said. "And it may just be that there is a larger reservoir of people that the Delta variant is able to attack driving our numbers up."

'Turn the tide'
Asked whether the higher case rate was due to people not following the rules, Mark Drakeford said that he thought the majority of people were sticking to them.
"The vast bulk of people in Wales continue to observe the rules and to make their contribution," he said.
"It doesn't take a very large number of people to be acting otherwise for that to have an impact on community spread when you see the numbers that we have, but I think that there are other explanations behind the numbers."
Last night he said that unless cases began to fall over the next three weeks, tougher measures would have to be imposed in Wales.
"Over the past three weeks, coronavirus cases have risen sharply to the highest rates we have seen since the pandemic began and more people are falling so seriously ill that they need hospital treatment," he said.
"All this means that the pandemic is far from over. We need to take more action now to strengthen the measures we have in place at alert level zero to prevent coronavirus spreading even further and more people falling seriously ill.
"We hope this action will help to turn the tide of this delta. None of us wants to see a return to restrictions but if rates continue to rise, the Cabinet will have no choice but to consider raising the alert level at the next review.
"Let's all work together as a team to reduce the spread of coronavirus and keep Wales open and keep Wales safe."