News
Include Mark Drakeford in your shadow cabinet, Labour PR experts tell Keir Starmer
//= do_shortcode('[in-content-square]')?>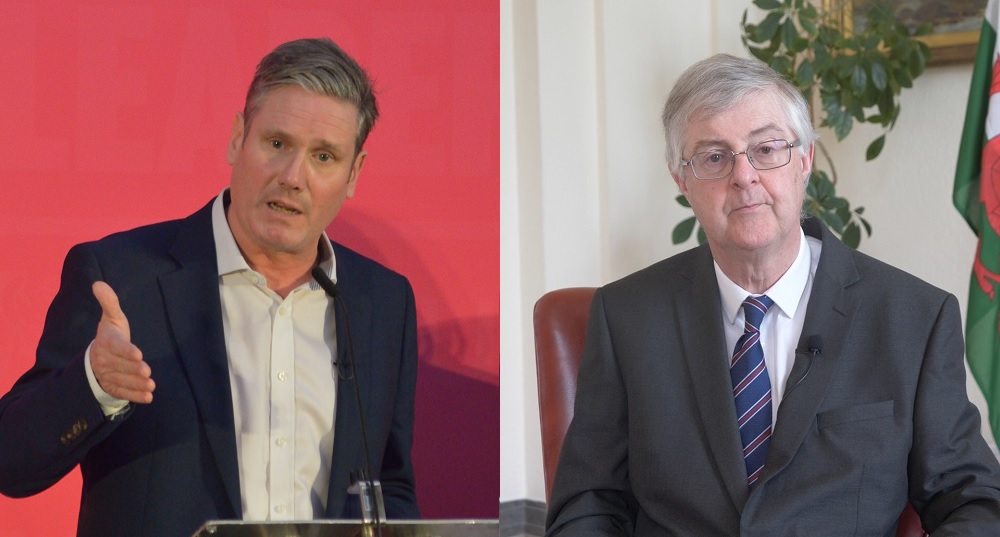 PR experts have advised Labour leader Keir Starmer to include Wales' First Minister, Mark Drakeford, in his shadow cabinet at Westminster.
A Fit for the Future report published by a 1,200-strong network called Labour in Communications says that Keir Starmer should include well-known Labour figures from around the UK, which would also include Manchester and London Mayors Andy Burnham and Sadiq Khan.
The report includes a foreword from former Labour leader and Welsh MP, Neil Kinnock.
"Labour should look to restructure the shadow cabinet and communicate through a leaner group of members to improve the perception and awareness of Labour's shadow cabinet among the public," the report says.
"The grouping would effectively operate as a 'political cabinet' and would have sole responsibility, as Labour's dedicated spokespeople, to frame, develop and communicate Labour's message to the public."
"To achieve this, Labour's Shadow Cabinet, and preferably our recommended Political Cabinet, should include figures in power
from across the Labour movement, such as Mark Drakeford, Andy Burnham, Sadiq Khan, Tracey Brabin, Dan Jarvis, Joanne
Anderson and Steve Rotheram.
"A number of these figures are already significantly more popular amongst the public than current members of the Shadow Cabinet and have showcased their ability to connect with the electorate successfully through the political campaigns they have won. As spokespeople, they also have the benefit of being able to point to their own political choices to differentiate themselves – and their policy platforms – from government.
"Ultimately, as the only figures to successfully hold power on a Labour platform, the party owes them the chance to influence our national strategy and the decisions we take in Westminster.
The report adds: "Labour should also look to substantiate their messaging by highlighting the successes of Labour in power across the UK – including in the devolved government in Wales, across England with Labour's now numerous Metro Mayors, as well as with Labour led-Councils."

'Emotion'
The report also lavished praise more broadly on Welsh Labour after they won a majority at the Senedd election in May.
"Wales's devolved status gave Welsh Labour the opportunity to deviate from Westminster's pandemic response," it says.
"It also gave them the space to tell their own story. Communication focused on Wales doing what's best for Wales. Welsh Labour provides another example of the value of simple, place-based communications that is not afraid to tap into emotion and remain staunchly genuine."
In his foreword, Neil Kinnock says that Keir Starmer had proven that he had the intelligence, maturity, resilience and courage to deal with the challenge of leading the party.
"At the last General Election, our packed policy platform, our communication style, and — as the evidence shows, the personality that Labour presented — brought rejection," he says.
"Not for the first time, we have to rebuild, modernise our methods, restore relevance to our message, show that we have deep commitment to our country and communities and practical answers to the demands facing the British people.
"I am certain that we have the energy and determination to achieve that and again win the support that enables Labour to serve the future."