News
Independence support will rise unless Wales gets Home Rule, Drakeford tells Johnson after big election win
//= do_shortcode('[in-content-square]')?>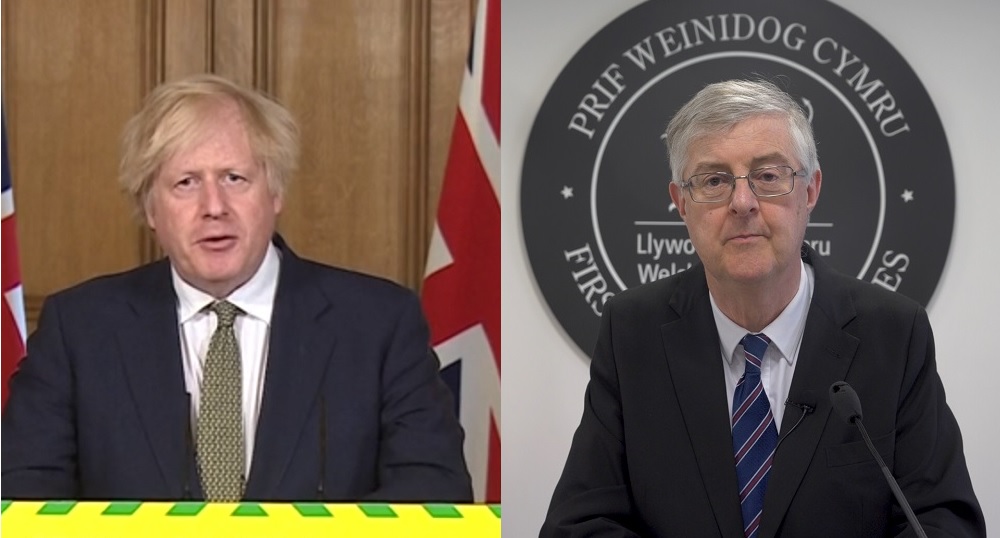 First Minister Mark Drakeford has called for Home Rule for Wales after securing Labour's joint ever largest win in Thursday's Senedd elections.
The First Minister said that interest in independence would only rise in Wales unless the UK Government allowed the country a greater measure of self-government.
Welsh Labour's manifesto for the election called for the federalisation of the UK, as well as the devolution of specific powers such as policing and justice.
The Conservatives, running on a platform of greater alignment with the UK Government, only won one additional constituency – while two parties promising to do away with the Welsh parliament altogether failed to pick up any seats.
Mark Drakeford told the Financial Times that the result had given Wales "breathing space" to reform the UK in a way that would give it "genuine stability".
"We need Home Rule for Wales, more powers, a position where devolution cannot be pulled back by the whim of a prime minister," Drakeford told the Financial Times.
He added that Johnson's approach was "adding to the stresses and strains that are undoubtedly on the UK".
He pointed to the UK Government's Internal Market Act, which the Welsh Government has condemned as a "power grab", as an example.
"The action by the UK government to take powers away from Wales . . . is a recipe to turn the interest in independence in Wales into something more fundamental," he added.

'Best chance'
On Saturday Boris Johnson wrote Mark Drakeford, inviting him to a meeting to discuss their shared challenges in tackling the Covid-19 crisis.
The Prime Minister said that he would be writing in similar terms to the First Minister of Scotland, and the First and deputy First Ministers of Northern Ireland.
In the letter, he said that he was looking forward "to working with you in the years ahead in a spirit of collaboration and mutual respect to serve the people of Wales".
"We both share a belief in the enormous potential of our United Kingdom — both to be a force for good in the world and to be an engine of security and prosperity for its citizens here at home," he said.
"People across the UK, and in particular, the people of Wales are best served when we work together."
Mark Drakeford told the Guardian that he would tell the Prime Minister that he needed to work with the autonomous nations, rather than attempting to dictate to them.
"This really is a moment that the prime minister should seize to reset relationships across the United Kingdom, for a serious examination of the way in which we can create the machinery that will allow us to work together in the future," Mark Drakeford said.
"Not an approach that thinks flying more union jacks at the tops of buildings, but proper, respectful relationships that recognise that sovereignty is now dispersed across four parliaments in which we choose to pool it for common purposes.
"That's the sort of UK that I think will have the very best chance of surviving, because it will be a UK where people want to be here, rather than are instructed to be."