News
Keir Starmer must prove Unionist credentials by telling Drakeford to rule out Plaid deal, Tories say
//= do_shortcode('[in-content-square]')?>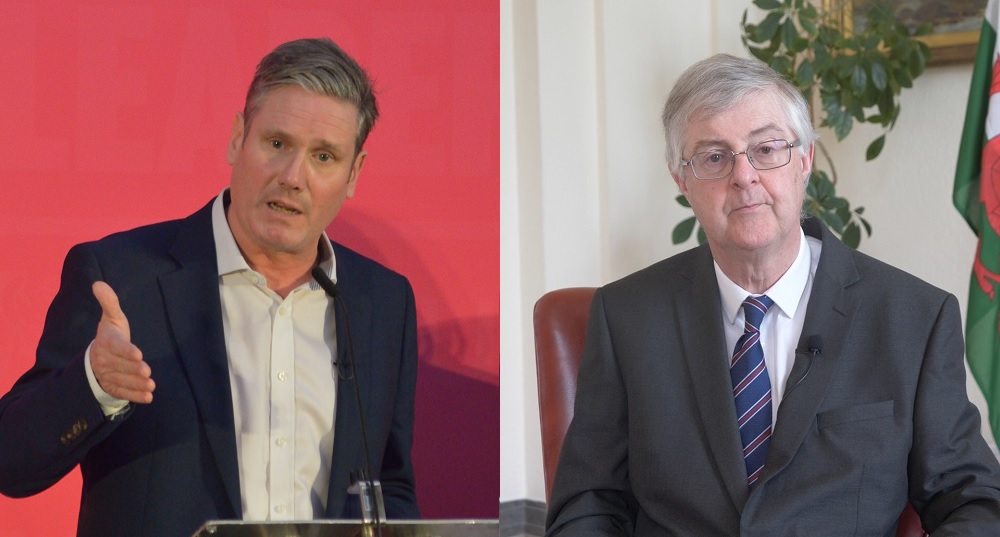 Keir Starmer must prove his Unionist credentials by ordering Mark Drakeford not to work with Plaid Cymru after the Senedd election, the Conservatives have said.
The UK Labour leader will visit Wales today as part of a visit to promote Welsh Labour's coronavirus recovery plan ahead of the May 6 poll.
The visit to the Gower constituency, which Labour are defending from the Conservatives, will be Keir Starmer's second to Wales since he became leader and the first during campaigning for the May 6 election.
But the Welsh Conservatives called on Starmer to demand that Welsh Labour do not join with pro-independence party Plaid Cymru for the next Senedd term.
Welsh Conservative candidate for Bridgend, Rachel Nugent-Finn said: "Labour claim to be the party of the Union, but their First Minister in Wales seems to differ, declaring the United Kingdom as over and cosying up to the Welsh nationalists.
"If Sir Keir Starmer really cares about the future of Wales and the United Kingdom, he needs to show some leadership and tell Mark Drakeford that he should rule out dealing with the divisive separatists in Plaid Cymru under any circumstances.
"Labour need to decide what they want to see in Bridgend and right across Wales; a strong economic recovery in a strong Union, or a dangerous dance with nationalism that will result in economic and constitutional chaos."
Plaid Cymru have pledged an independence referendum if they win the election on 6 May. Mark Drakeford has said he would not agree to one as the price of a coalition deal.

'Brilliant country'
The Labour leader will be joined by First Minister Mark Drakeford at the Down to Earth Project in Gower where they will argue that jobs, skills and opportunities for young people are at the heart of Labour's election manifesto.
Pledges include building 20,000 new, low-carbon social homes for rent and through a Housing Retrofit Programme, developing a Global Centre of Rail Excellence in the Dulais Valley to promote rail innovation to create 300 jobs.
Ahead of the visit, Keir Starmer said: "Mark Drakeford and Welsh Labour have had the right economic plan to get Wales through the pandemic and have the right plan to power the economy with a jobs first recovery. This election is the opportunity to give them the tools to finish that work.
"Wales is a brilliant, bold and optimistic country, and Welsh Labour's guarantee of a good quality job or training for every young person underscores the determination to make Wales the best place in the UK – and Europe – to be young and to have a family.