News
Language campaigners criticise minister's response to petition on second homes crisis
//= do_shortcode('[in-content-square]')?>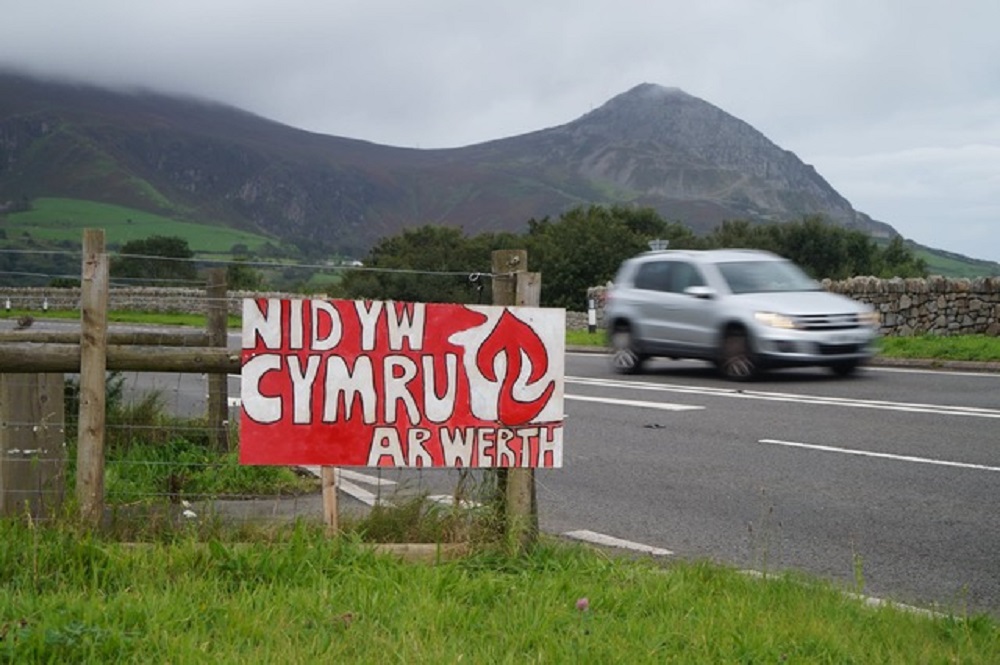 Language campaigners have criticised the Welsh Government's response to a Cymdeithas yr Iaith petition calling for Local Authorities to be given powers to control the housing market.
Responding to the petition signed by 5,386 people, the Welsh Language Minister, Eluned Morgan, said she was "highly aware of the strong feelings, particularly in some parts of Wales, on the issue of second homes".
However, she added that "without a clear definition of what a second home is, enforcement would be really difficult and create uncertainty, making planning legislation on this issue ineffective".
She added that it "is not a national problem," adding that "there is more to be done, and I'm sure we'll all want to look at this in the next Senedd term."
The Chair of Cymdeithas yr Iaith's Communities Group, Elin Hywel, said that the Minister's response to the petition was "wholly inadequate"
"[It] shows that the Government is not serious about ensuring that communities can control the housing market for the benefit of the people of Wales," she said.
Cymdeithas want the next Welsh Government to pass a Property Act to regulate the housing market as a matter of urgency following the election in May.
Plaid Cymru's Member of the Senedd for Arfon, Siân Gwenllian, said during the Senedd petition debate that: "Much of my casework relates to young people living in inappropriate and damp homes and flats, in homes where there are too many people, young families having to share their parents' home, and some, of course, living on the street.
"Cymdeithas yr Iaith say this: 'The open market doesn't work for the benefit of Welsh communities, and this is what's at the heart of this crisis. The only way we can resolve the problem meaningfully will be through legislating to transform housing policy so that it prioritises homes, not capital.' Those are the words of Cymdeithas yr Iaith, and I agree."

'Urgent'
Cymdeithas's Elin Hywel added that "urgent action" was needed now to tackle the housing crisis.
"The Minister refers only to the possibility that changes to basic planning laws could be part of the next Government's work programme, which is not good enough," she said.
"In suggesting that the housing crisis is a problem for some areas of Wales only, the Minister underplays the severity of the crisis. Whether through ignorance or lack of leadership, this is not correct: it is a national crisis.
"The housing crisis manifests itself differently in different areas, but it exists across Wales. And the nature of the problem – an open market that prioritises capital rather than homes – means that national intervention from the Welsh Government is urgently needed to tackle the crisis. Without such national intervention on the part of the people of Wales, there is no way we can tackle this crisis."
"Our attention will now turn to our 'Wales is Not for Sale' rally held at Tryweryn Dam, on Saturday 10th July where we will be challenging the next Government to introduce a Property Act as a priority. Delyth Jewell and Dafydd Iwan will be addressing the rally, and hundreds of supporters – subject to Covid regulations – will form a line across the dam as a symbol of our decision to stop the destruction of our communities."