News
Mark Drakeford considering a vaccine passport but says there are 'problems to be solved'
//= do_shortcode('[in-content-square]')?>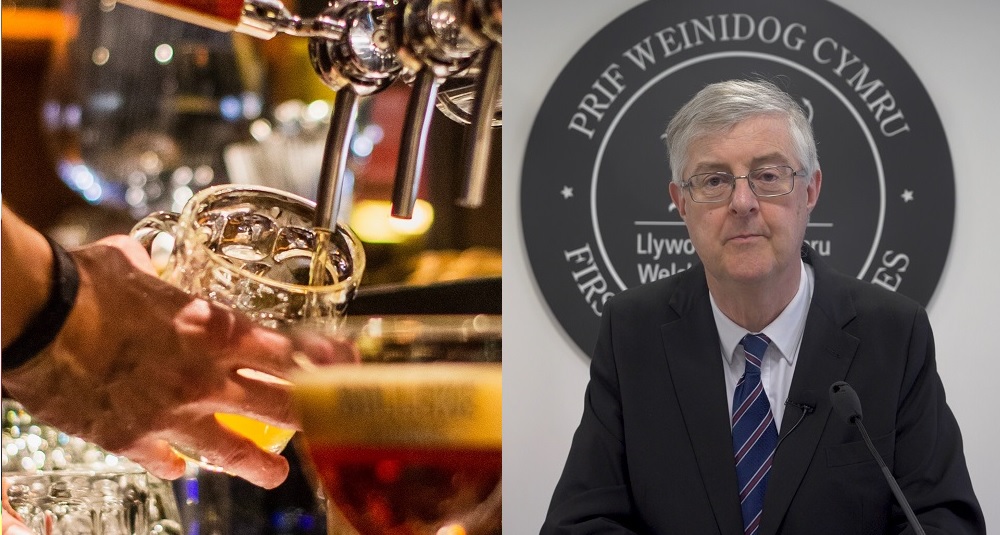 The First Minister has said that he is considering bringing in vaccine passports in Wales.
He said that he had already discussed the issue this week with the UK Government, as well as the first ministers of Scotland and Northern Ireland. However, he said that Wales could go it alone if needed.
A vaccine passport would, for instance, allow people to enter a pub only if they had been vaccinated or could not be vaccinated.
Mark Drakeford however said that there were practical issue to be solved and that he wanted to proceed on a four-nation basis.
"We're prepared to go on considering this on a four nations basis," he said. "I think there are definitely prizes to be won through domestic vaccine certification.
"But there are some very big practical and ethical challenges to be faced as well.
"What about those people who can't be vaccinated because their health conditions don't allow that to happen?"

'Autonomous'
Andrew Marr suggested a system of self-certification, whereby people used to an app and were able to enter whether they had been vaccinated or did not have to be.
"Well, I think that then takes us into the practical issues," Mark Drakeford said. "With a self-certification system, then what reliance could we put on the fact that somebody produces a certificate.
"The certificate would have to mean something and that inevitably means we would have to have a system to make sure that that was authentically the case.
"Now I'm not saying that these problems can't be solved. But I am saying that we've got to work together to make sure that if we are to introduce such a system it has to be fair and it has to be reliable.
"I did have an opportunity on Tuesday of this week to discuss this very issue with Mr. Gove and with the first ministers of Scotland and Northern Ireland
"I think it's an issue that we should work on together, and we should solve together. But of course all parts of the United Kingdom retain our autonomous decisions making."