News
Minister disputes costs claim over use of Penally camp to house asylum seekers
//= do_shortcode('[in-content-square]')?>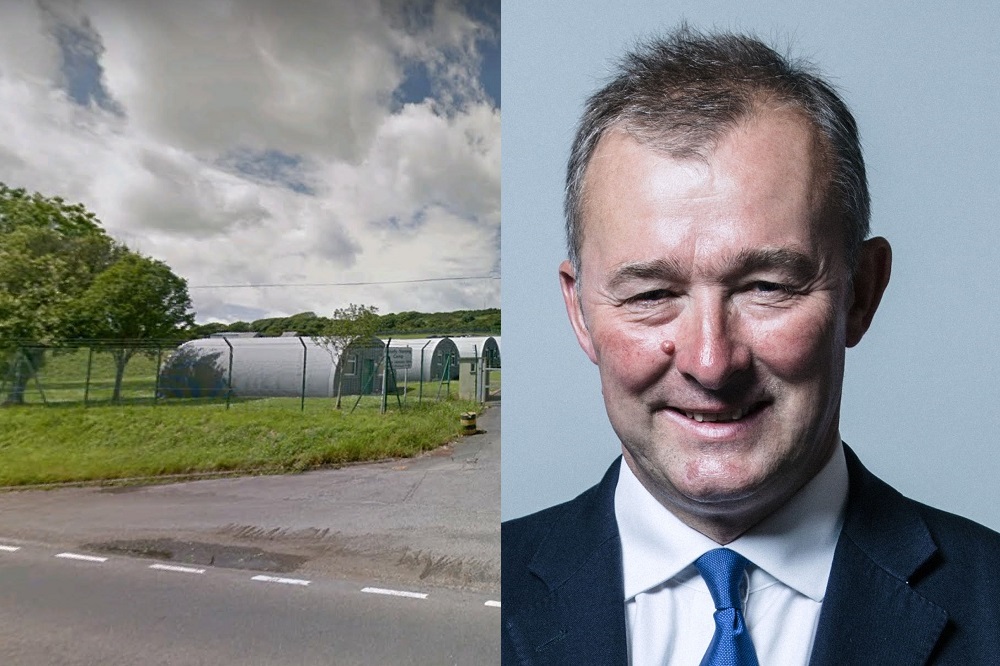 Welsh Secretary Simon Hart has accused Pembrokeshire County Council of overestimating costs associated with the Home Office's use of the Penally military training camp to house asylum seekers.
Pembrokeshire taxpayers are facing a bill of £54,000 after the Home Office confirmed last month that it would pay just £39,700 towards the £93,848 cost estimated by the local authority.
The area's county councillor, Jonathan Preston wrote to south Pembrokeshire MP Mr Hart in September, calling on him to help recover the remaining £54,000 but the UK government minister has responded by disputing the figures and says the council is guilty of "double claiming" its costs.
Mr Hart says the figures produced by Cllr Preston are estimates of time spent by officers who are already being paid and could therefore be taken as "double claiming for the same item".

'Estimates'
In a letter to Mr Preston and copied to the council's chief executive, Will Bramble, Simon Hart says: "As you are aware, the Home Office looked at the claim made by the council and provided £39,700 towards them. However, the costs that you have itemised in your letter are not additional expenses that have been incurred, rather they are estimates of time spent by officers who are already on the council payroll and whose salaries are already budgeted and covered by the money the council receives from Welsh Government (and in turn by UKG).
"In anybody's estimation, this would be double claiming for the same item, and the Home Office would be breaching its fiscal responsibilities to agree to them.
"I remain surprised that the council considered this a legitimate course of action.
"If you are suggesting that officers deployed in relation to Penally were unable to attend to other duties, then that fails to meet the necessary threshold either.
"Throughout the public sector, officers are always having to prioritise their work and there has never been a situation anywhere in the UK where working on one project triggers a claim for other projects, that they may also have wanted to attend to but were unable to do so.
"More generally, it is worth repeating that the Government meets the costs of accommodating destitute asylum seekers through its Asylum Accommodation and Support Services contracts and for those in dispersal accommodation, they are paid asylum support to meet their essential living costs.
"In the case of Penally, the costs of accommodation, food and the basic needs of asylum seekers were met on site."
Ministry of Defence
The Penally Training Camp returned to Ministry of Defence control last March after being used as accommodation for up to 250 asylum seekers since September 2020.
The Welsh Government revealed in October last year that neither they or Pembrokeshire Council were consulted by the Home Office or Ministry of Defence about proposals to use the site.
In March a damming report published by the Independent Chief Inspector of Borders and Immigration criticised the conditions residents were kept in and described the camp as "filthy" and "impoverished".