News
Moving Trident nukes from independent Scotland to Wales would be 'fly tipping' says Scottish pundit
//= do_shortcode('[in-content-square]')?>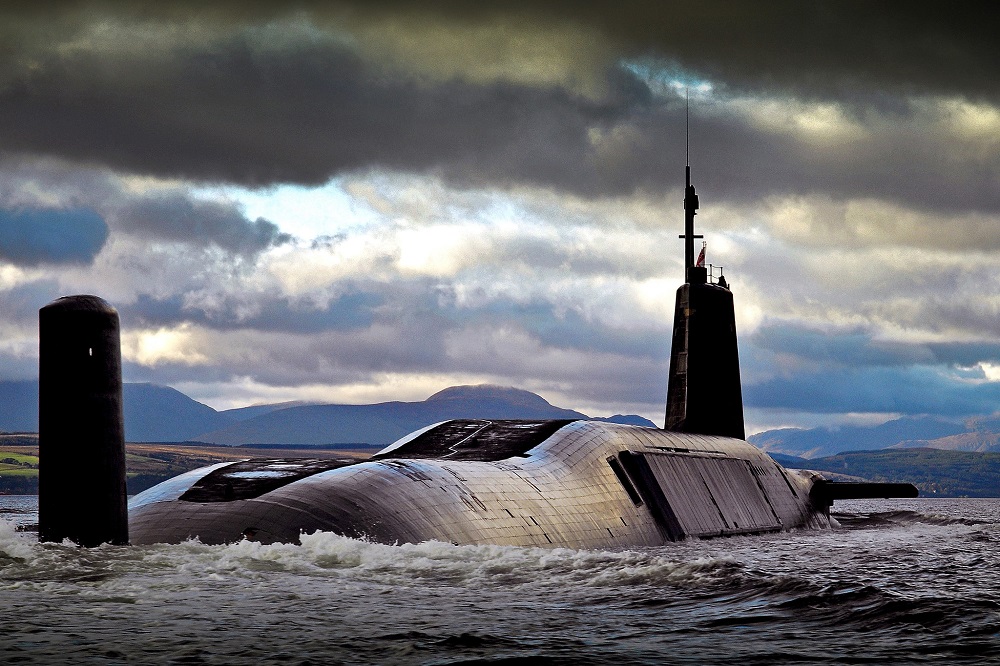 Moving the Trident nuclear submarines and weapons from Scotland to Wales if the former does achieve independence would be "fly tipping" on the part of the Scottish government, according to a columnist.
The SNP has been working on a road map to move nuclear warheads and submarines from the Clyde, and will debate the issue at next month's conference, with Milford Haven in Pembrokeshire considered by the UK Government as one possible location.
But Scottish pundit Kenny Farquharson, writing in the Times, said that such "nuclear nimbyism" wouldn't get rid of the weapons and would be the political equivalent of "fly tipping" – dumping a problem over the border for someone else to deal with.
"For many SNP folk, especially those who have been in the party a long time, one of the main purposes of independence is to rid the Clyde of weapons of mass destruction," he said.
"Yet I see no moral virtue in a policy that would simply move the UK's nuclear warheads a few hundred miles south, perhaps to Milford Haven in Wales or Plymouth in Devon.
"This is fly-tipping. It is emptying your car's ashtray at the side of somebody else's road. It can only be counted as "getting rid" of nuclear weapons if your moral world ends at the Scotland-England border."
He concludes by suggesting that a post-independence SNP government might use Trident as a bargaining chip, with "perhaps a long-term lease for Faslane with a multibillion-pound rent".

'Impact'
The opinion piece was penned after the Times revealed that Milford Haven in Pembrokeshire is being considered by the UK Government as one possible location to house the Trident submarines if they are ejected from Scotland, as it has rapid access directly into the Irish Sea.
In 2012 then Welsh First Minister Carwyn Jones said that the Trident nuclear submarines would be "more than welcome" in Wales if they left Scotland.
At question time in the Senedd, Mr Jones suggested the nuclear deterrent could come to Pembrokeshire if forced to move from the Clyde.
The Ministry of Defence employs 4,700 people around the nuclear submarines base in Argyll and Bute, accounting for 34% of the total local jobs.
However, the SNP want them out if independence does happen. All candidates in this year's Scottish election backed the UN treaty on the prohibition of nuclear weapons.
The Labour party in Scotland have criticised the move, saying that the SNP risked losing thousands of jobs, and that simply moving the nuclear weapons would do little for nuclear disarmament.
Jackie Baillie, the Labour MSP who represents Dumbarton, said: "The SNP are happy to simply move Trident over the border without a thought for the jobs and the impact on the local economy. They talk about diversification but this has not succeeded in the past and would take much more than three years."