News
Newsquest to launch 'National' for Wales – but it 'won't support Welsh independence'
//= do_shortcode('[in-content-square]')?>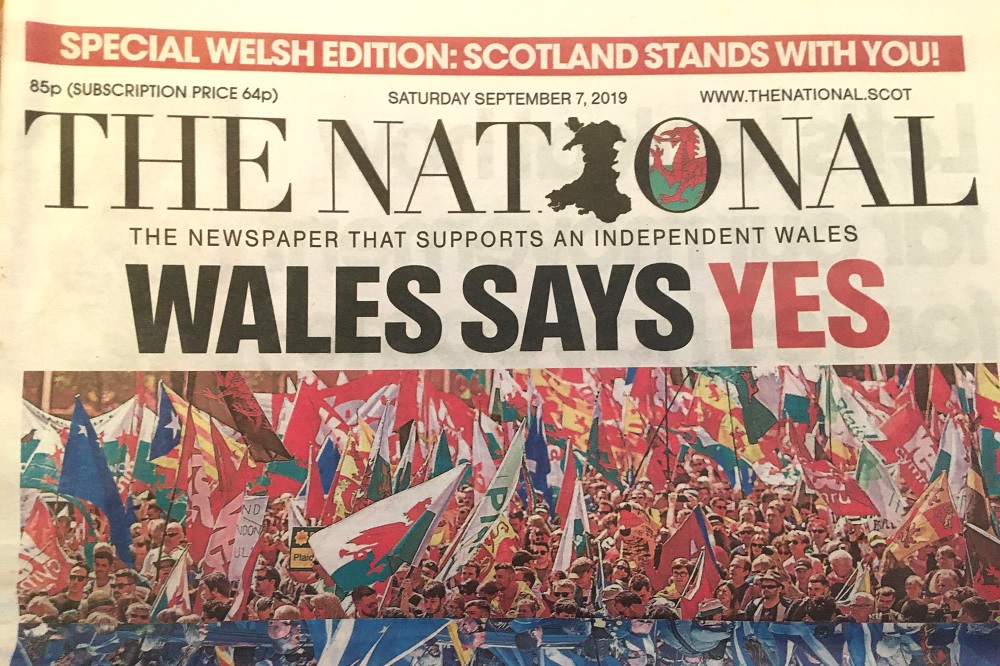 Newsquest is launching a new weekly newspaper called The National Wales, according to the company's regional editor.
Gavin Thompson told Times Radio that the newspaper, modelled on The National in Scotland, was "not pro-independence, but pro-Wales".
The National Scotland previously ran a Welsh version of the paper during YesCymru's march in Merthyr Tydfil in 2019.
Newsquest which is headquartered in London currently have over 300 newspapers in their portfolio, including in Wales the Barry and District News, South Wales Argus, South Wales Guardian, Tivyside Advertiser and Western Telegraph.
Last year they announced a round of job cuts, with 25 posts to be lost in Wales.

'Differences'
"We are launching a new title in March called The National Wales, and it's a new national news service for all of Wales," Gavin Thompson told Times Radio.
"We feel that Wales really deserves a quality national news service that focuses on the whole of the country so we're going to be kicking off from the 1st of March.
"We'll be launching it with a special print edition but the majority of the focus will be as a digital service that will be producing a special print edition as an when we think there's something important enough to do that for.
"So we're very excited about it. It's a big initiative for us. And we're really looking to utilise the strength of the existing network of reporters that Newsquest our publisher has right across Wales.
"We're not talking the same position as the National in Scotland. I think there are differences between us, and what we feel is that, actually, we're not a pro-independence title, we're a pro-Wales title.
"But we do want to start a national conversation about issues like devolution and independence. Because we have some really interesting elections coming up this year, hopefully in May, to the Senedd, 16 year old being allowed to vote for the first time and the constitution has never been a bigger issue in recent memory in Wales, with such a focus in Coronavirus on devolution and also a rise in some quarters, still a minority, in independence.
"So we think it's about time there was a conversation about all of that, and also that we really want to focus on the coverage of politics and devolution and provide the information and insight to ensure a better-informed public. What they need to make those decisions when they're voting in May or in the future."