News
Sarah Everard vigil 'hijacked' by protestors claims Welsh Conservative MP
//= do_shortcode('[in-content-square]')?>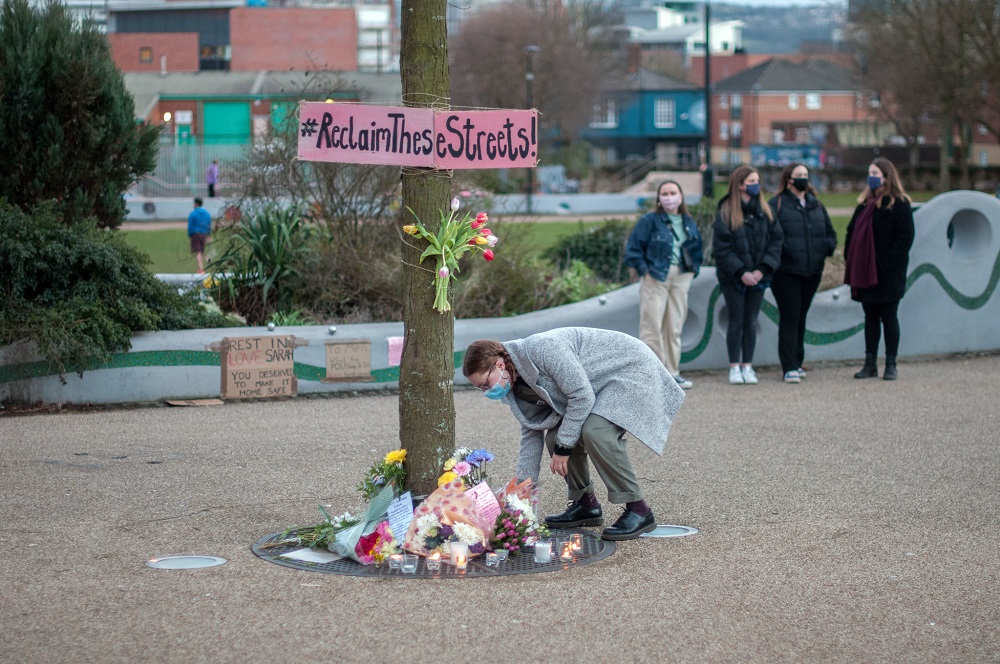 A Welsh Conservative MP has claimed that Saturday's vigil for Sarah Everard was only broken up by the police after it was "hijacked" and "turned into a protest".
Speaking in the House of Commons, Brecon and Radnorshire MP Fay Jones, said the protest was taken over by "those who would seek to defund the police and destabilise our society".
The head of the Metropolitan Police faced calls to resign over the heavy-handed response to the event at Clapham Common in London on Saturday, during which officers made four arrests.
The public outcry forced Home Secretary Priti Patel to make a statement to the Commons last night about the "upsetting images" which emerged, including that of a woman being pinned to the ground and handcuffed by officers.
Fay Jones said in the House of Commons that she was "shocked at the way in which Saturday night's vigil was policed."
"The situation demanded sensitivity and compassion—something which was evidently lacking," she said in response to the Home Secretary's statement.
But she added: "I am also shocked that what started as a peaceful and important vigil turned into a protest, with photographs showing ACAB—'all cops are bastards'—signs.
"I am concerned that a young woman's murder could be hijacked by those who would seek to defund the police and destabilise our society, making it even harder for women to come forward and report assaults."
The Home Secretary said Jones "made the very important point that a peaceful vigil on Saturday turned into some pretty ugly scenes" and added that attendees could yet be "subject to some consideration" if they "were acting inappropriately".

'Facilitate'
Labour's shadow home secretary, Torfaen MP Nick Thomas-Symonds, however stressed though that "Saturday's event was a vigil, not a protest."
"I share the anger there is about the policing of this," he said later during the debate on the UK Government's Police, Crime, Sentencing and Courts Bill.
"Deep and profound lessons need to be learned, and there must be change. People should have been able to mark this moment peacefully and safely."
Labour MP for Pontypridd, Alex Davies-Jones, said: "It is clear to me that Saturday evening in Clapham was supposed to be a peaceful vigil, not a protest."
Owen West, the former chief superintendent of West Yorkshire Police, told Radio Wales this morning that he felt "great disappointment" with the way Saturday's vigil, which went ahead in defiance of a police ban, was handled.
He said: "This was an opportunity for the police that was missed. It was an opportunity for the police to reach out, to engage, to reassure and to show some solidarity with the issue, show some empathy with the almost unique nature of this alleged crime.
"The organisers were highly responsible in the case of the Clapham Common vigil. The event was going to be Covid secure – there were going to be hand sanitizers, there was going to be a mask mandate, there was going to be social distancing.
"The right thing to do for the police was to facilitate the event at Clapham Common."