News
Second homes consultation 'belittling Wales' communities' say language campaigners
//= do_shortcode('[in-content-square]')?>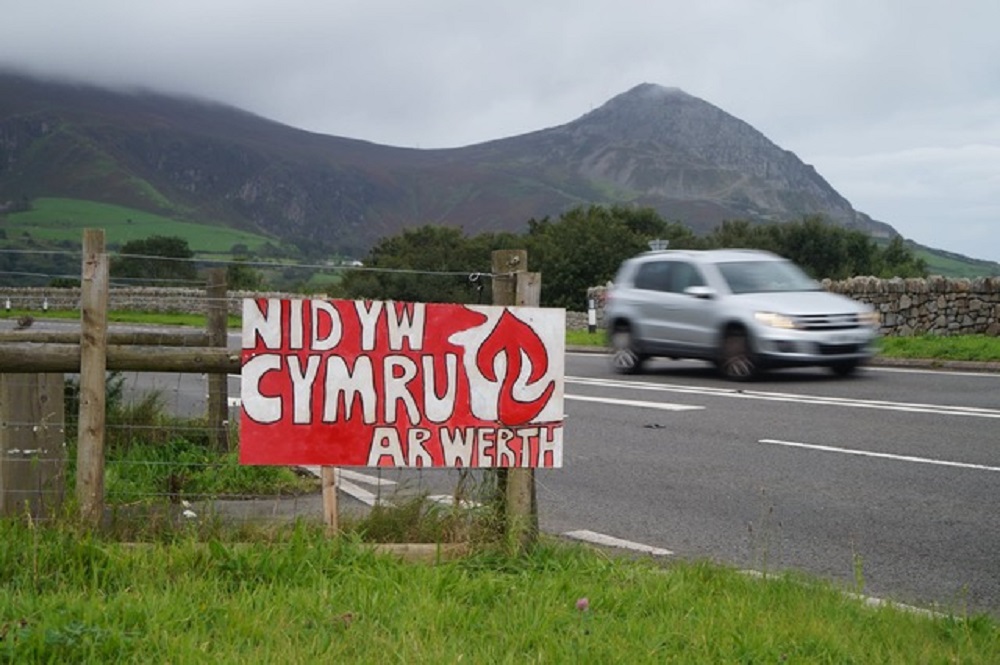 Language campaigners have accused the Welsh Government of "belittling Wales' communities" in its new consultation on local taxes for second homes and self-catering accommodation.
According to Cymdeithas yr Iaith, the consultation launched yesterday is too open ended and does not set out any "clear, decisive and radical steps" that people could respond to.
The language group has called on the Welsh Government to place a cap on the number of second and holiday homes in any community, as part of "introducing a radical package of measures as a matter of urgency".
They also expressed concerns about the consultation foreword, which states: "Although not a pan-Wales issue, the numbers of second homes and holiday lets have provoked strong feelings in parts of Wales."
The consultation considers "possible changes to local taxes to support local authorities in managing the impact of second homes and self-catered accommodation in their areas." It runs until 17 November.
Chair of Cymdeithas yr Iaith's Sustainable Communities Group, Elin Hywel, said the consultation itself was an attempt to "downplay the effects of the housing crisis across Wales".
"Rather than being a topic of debate and discussion, the housing crisis is a real threat to the ability of thousands of Welsh citizens to set up home," she said.
"There is a feeling that the Government is continuing to take the effects of the crisis lightly. This consultation document is merely seeking views on open-ended questions, rather than outlining the clear, decisive and radical steps needed.
"In its patronising claim that the crisis is 'provoking strong feelings', the Government's consultation document belittles Wales' communities by downplaying the seriousness of the crisis.
"Ordinary people across Wales are feeling increasingly desperate and are begging their Government to protect them from the effects of the open market that is ruining their communities and their chances of getting a home.
"The housing crisis is not an abstract issue, but is rather an injustice that has a direct impact on all aspects of daily life."

'Cap'
The Welsh Government announced last month that it would consult and develop a pilot in order to tackle the effects of high house prices on communities and the Welsh language.
The Welsh Government's three-pronged approach will focus on:
Support addressing the affordability and availability of housing;
The introduction of a statutory registration scheme for holiday accommodation;
Using national and local taxation systems to ensure second home owners make a fair and effective contribution to the communities in which they buy.
The consultation was announced before hundreds turned out to a rally at the Tryweryn dam to call on the Welsh Government to take action on high house prices and second homes.
Language campaigners have now organised a second rally, this time on the steps of the Senedd on 13 November.
Elin Hywel said that the government needed to introduce a radical package of measures as a matter of urgency.
"As well as implementing these consultative proposals, the Government should cap the number of second and holiday homes in any community, regulate AirBnB and introduce new taxes on tourism, landlords' profits, and second homes, investing the money in bringing empty homes and second homes back into use by local people," she said.
"We are also calling for a Property Act that will give community control of the housing market and planning process, a change in the definition of affordable housing, for controls to be introduced on house and rent prices, and for local people to be given priority in the market.
"We have the answers, what is needed is political will. I would urge anyone who agrees to join us on the steps of the Senedd on 13 November to send a clear message to the Government: 'Wales is not for Sale.'"