News
Simon Hart wrote encouraging use of military before criticising us for it says Wales' Health Minister
//= do_shortcode('[in-content-square]')?>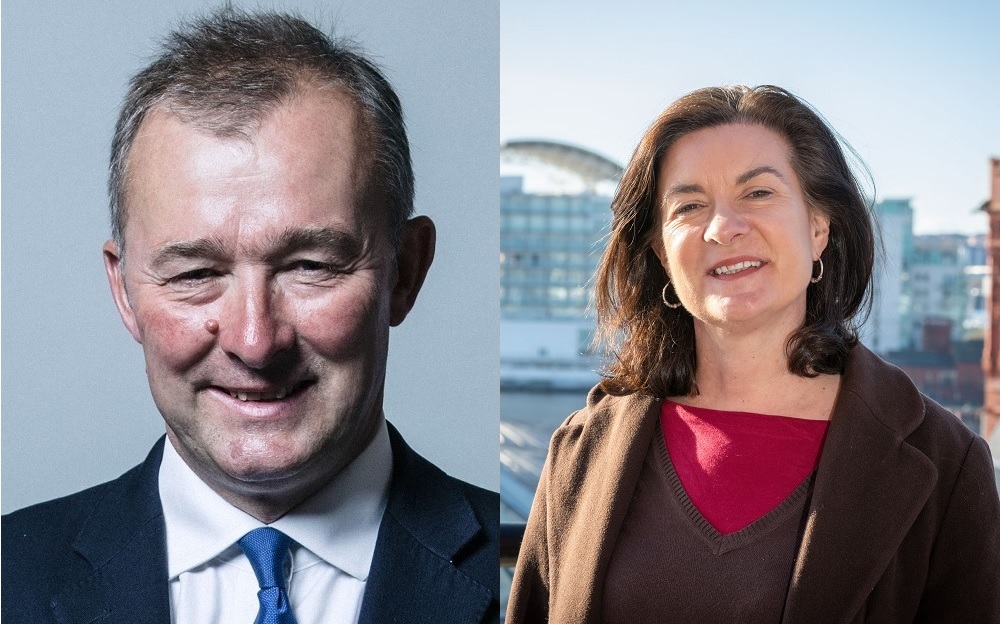 The Welsh Secretary wrote to encourage the use of the military by the Welsh NHS before criticising the Welsh Government for it, the Health Minister has said.
Yesterday Simon Hart said that Wales couldn't keep depending on the military to "rescue" the ambulance service in times of need.
But the Health Minister Eluned Morgan published a letter that Simon Hart had sent her reminding her that the military was helping England's NHS and to let him know if they could do the same in Wales.
"Bit of a strange thing for Simon Hart to say, considering how, not so long ago, he wrote to me encouraging the use of military support!" she said.
Simon Hart had told The Telegraph that the Welsh government had to understand that the military was not an "open-ended" resource to ease problems with the region's ambulance service.
They had to sort out the problems in the ambulance service by the end of November, when the military aid would come to and end, he said.
Simon Hart said: "The purpose of MACA requests are for absolutely extraordinary circumstances, specifically in this instance related to Covid."
He added that "we just need to make sure that we adhere to that", and that the Welsh government does not think that "soldiers will come to our rescue" every time the ambulance service runs into problems.
"That would be the wrong solution to the longer-term issues," he said.

'Help'
But the Health Minister Eluned Morgan pointed to a letter to her by the Welsh Secretary in which he had encouraged the use of the military.
"You may have seen in the news recently that members of the armed forces have been called upon to support ambulance services across various regions of England," he said in the letter.
"I very much hope that if circumstances require it. MoD support is available through the Military Aid to the Civil Authorities (MACA) process.
"The Welsh Government made use of this when the military provided support the Welsh Ambulance Service NHS Trust (WAST) and supported the vaccine rollout earlier this year
"The military are able to assist government departments and civil authorities for urgent work of national importance, responding to emergencies or in maintaining supplies and essential services Approval of such requests is not guaranteed
"If you think we can help in any way, please let me know."
A Welsh government spokesman responded: "The Secretary of State for Wales wrote to the Welsh Health Minister on the September 13 drawing our attention to the use of Armed Forces personnel to assist ambulance services in parts of England. He proactively offered similar support to Wales.
"We are extremely grateful to the MoD personnel for their assistance which, as with all MACA arrangements, will be time limited."