News
Spectator accused of 'fake news' over claim Drakeford called for curfew on men
//= do_shortcode('[in-content-square]')?>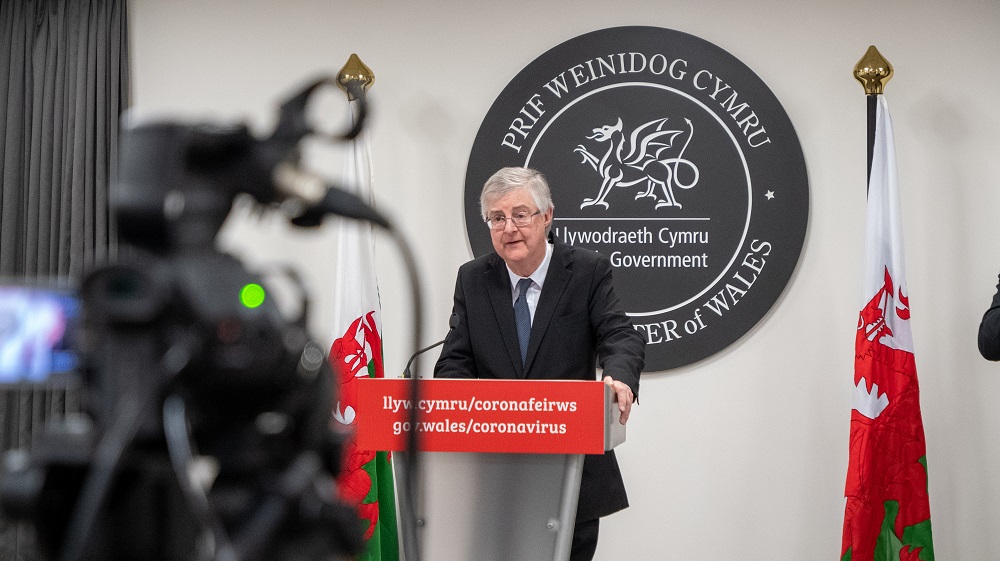 The Spectator has been accused of "fake news" after it said that the First Minister Mark Drakeford had called for a curfew on men.
Under the heading "Mark Drakeford's men-only curfew would break international law" the article claimed that the First Miniter had "spoken of the possibility of a 6pm curfew for men".
But the article itself came 48 hours after Mark Drakeford himself branded claims that he is "considering" a curfew for men as "misleading" and a "sad distraction".
Asked about a curfew for BBC Breakfast on Friday, he had responded that "the curfew measure you've described, it could only ever be a temporary answer and therefore it's not at the top of our list. There are other things we can do and should do."
The Sun had previously run a story on their website claiming that "Wales would consider curfews for men to make women feel safer on streets at night".
But the headline was later changed to "Wales is 'not considering' curfews for men insists Mark Drakeford – after suggesting they could be used in a 'crisis'".
In response to the original story in The Sun, the Tory leader in the Senedd, Andrew RT Davies, said: "This is barmy. We need to make sure women are safe and feel safe but no one can seriously suggest that placing innocent men under house arrest is the answer?
"All this from a Labour government and First Minister that's given votes to prisoners."
But Drakeford responded, saying: "We are not introducing a curfew for men in Wales – or even considering it. This is misleading and deliberately misses the real issue.
"It's a sad distraction when what's needed is a proper discussion about women's safety and why a woman is killed every 3 days by a man in the UK."

'Nonsense'
Responding to the Spectator article on social media, readers branded the contents "fake news" and "deliberately misleading".
"It's fake news, so why are you printing it," Ian Titherington said. "He was quite clear after this interview, that he had no intention of doing so. Objective media should question his communication abilities, but not the truth."
"This isn't journalism, it's just lies," Adam Davies said. "Try to raise the tone of the discussion if nothing else, try to be better at your job."
"This article is deliberately misleading," Tim William said. "Mark Drakeford has NOT called for a men-only curfew."
"Why are you printing this nonsense?" Wyn E Jones asked. "He has never said that he is going to do this."