News
Support for Welsh independence hits 41% in new poll
//= do_shortcode('[in-content-square]')?>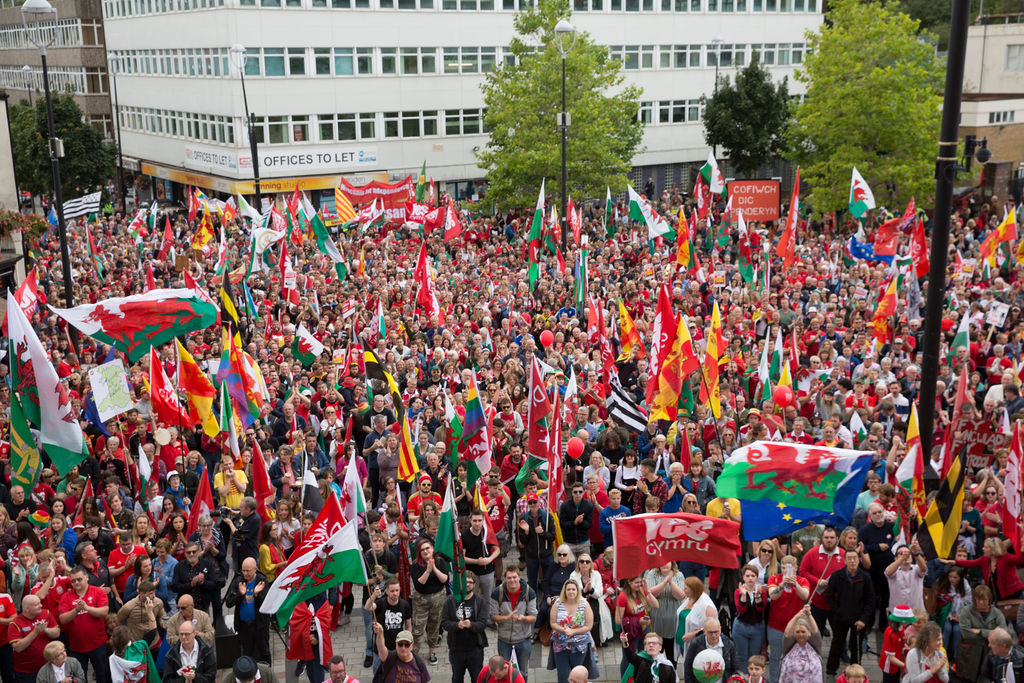 Over 40% of people in Wales would support independence if it meant the country could stay in the EU.
31% also said they would support Welsh independence if a referendum was held tomorrow, according to the YouGov poll.
Both figures are with 'don't know' and 'wouldn't vote' removed, and represent a significant increase on support for independence in previous polling.
Plaid Cymru said that they were "sensational" figures which put support for Welsh independence at a historic high.
"Westminster is in turmoil," Plaid Cymru leader Adam Price said. "Boris Johnson's reckless Tory government and Jeremy Corbyn's chaotic so-called opposition are wrecking Wales's future.
"It is no wonder that we are witnessing a surge in support for a New Wales – a nation proudly standing on its own two feet and in control of its own future.
"It was only last week that over five thousand of us marched for Welsh independence in Merthyr and our Assembly member Delyth Jewell gave one of the most barnstorming speeches in recent memory in the most revolutionary towns in Wales.
"Having overtaken Labour at the European elections, Plaid Cymru has secured its place as Wales's true Remain party, fighting against a crash-out Brexit and for future prosperity.
"As Boris Johnson takes us closer to the cliff edge, more and more people will demand an outward-looking Wales free from Westminster's contempt."
Forty-four per cent of Labour voters would vote for an independent Wales to stay in the EU, with 38% against, 15% don't know and 3% refused to say.
Fifty-five per cent of Liberal Democrat voters would back independence if it meant Wales could stay in the EU while the rest of the UK left, with 26% voting against and 19% don't know.
Plaid Cymru voters split 51% for independence, 29% against, 18% don't know and 1% refused to say.
Rallies
Responding to today's poll, Siôn Jobbins – the Chair of YesCymru, the campaign for an independent Wales – said:
"This poll has the support for independence at the highest level ever, and clearly shows that the people of Wales are warming towards the idea of Wales becoming an independent nation state just like Ireland, Iceland or Denmark.
"Westminster isn't working, and people are realising that Wales can do a better job of running its own affairs than being ruled by Westminster.
"YesCymru has groups across Wales campaigning for an independent Wales, and people of all backgrounds are welcome to join us. It's extremely encouraginmg to see that younger people now favour independence over Westminster rule, and the support is highest in Cardiff and the populated valleys where a lot of campaign work has already taken place."
"We will continue to organise marches, rallies and local and national meetings over the coming weeks and months, and we are more confident than ever that support for independence will continue to go from strength to strength."