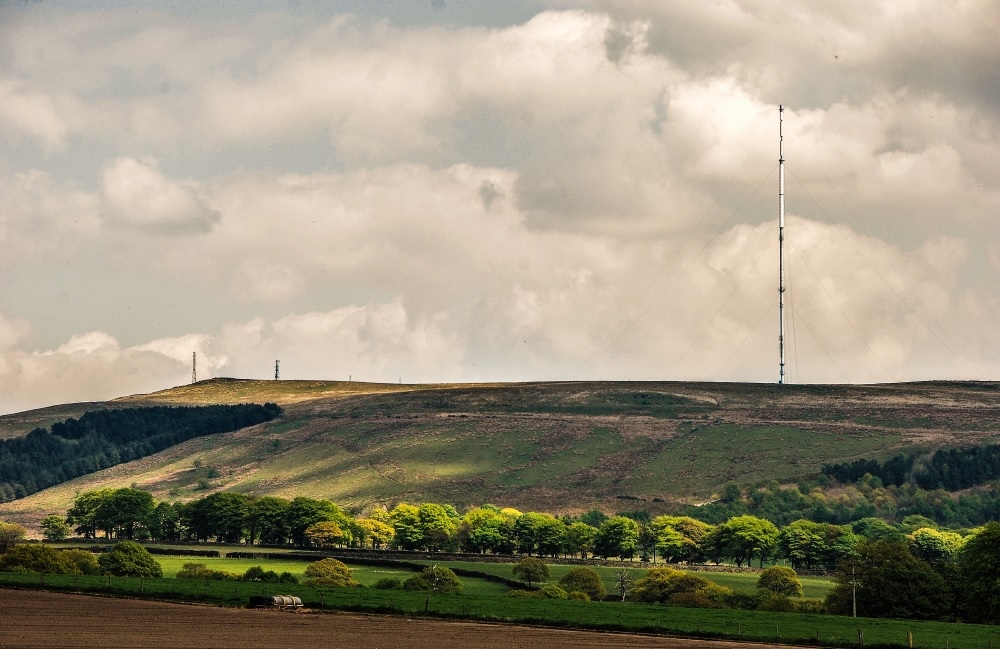 A transmitter station "made a profit" from a protest by a Welsh language campaign group because the cost of fixing the damage was less than what the court asked the protestors to pay.
Boyd Harris of the Chorley Historical Society said that he had looked into the incident on 4th March 1977 when four members of Cymdeithas yr Iaith broke into the Winter Hill transmitter station.
TV transmission throughout the north-west of England and the north of Wales was stopped for 15 to 20 seconds as a result of the break-in.
Theresa Pierce, Sion Aled Owen and Angharad Tomos were given a six month sentence suspended for two years, while Alan Glenn Phillips was asked to pay costs.
Boyd Harris recounted the experience of Bill Kay, who used to work as an engineer at the Winter Hill transmitter station, and wrote down his recollections of the day the protestors broke in through a glass door.
'Publicity'