News
Transmitter station in England 'made a profit' from Welsh language protest
//= do_shortcode('[in-content-square]')?>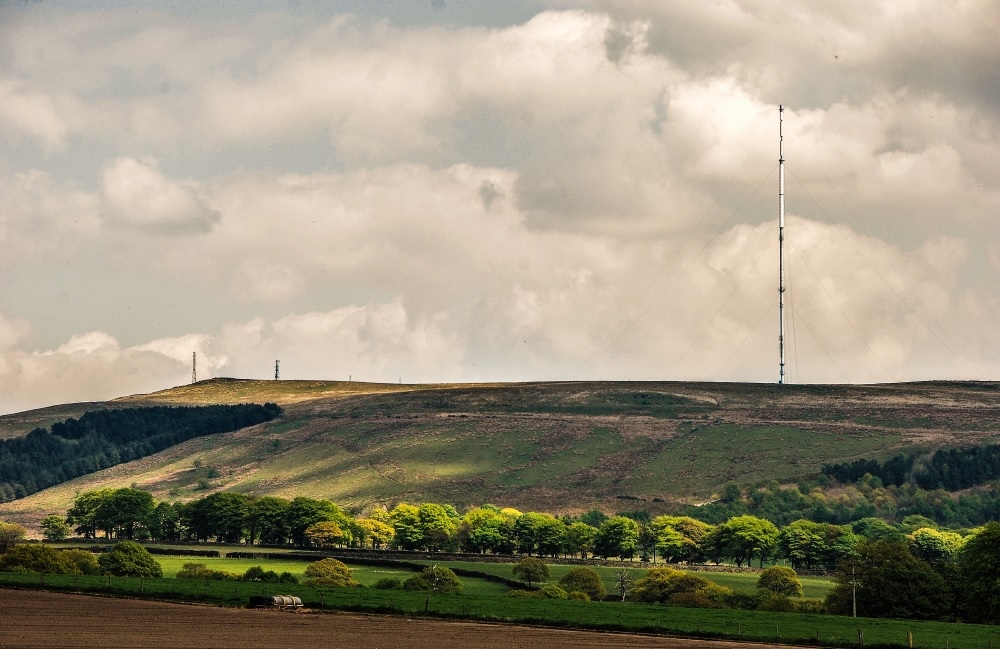 A transmitter station "made a profit" from a protest by a Welsh language campaign group because the cost of fixing the damage was less than what the court asked the protestors to pay.
Boyd Harris of the Chorley Historical Society said that he had looked into the incident on 4th March 1977 when four members of Cymdeithas yr Iaith broke into the Winter Hill transmitter station.
TV transmission throughout the north-west of England and the north of Wales was stopped for 15 to 20 seconds as a result of the break-in.
Theresa Pierce, Sion Aled Owen and Angharad Tomos were given a six month sentence suspended for two years, while Alan Glenn Phillips was asked to pay costs.
Boyd Harris recounted the experience of Bill Kay, who used to work as an engineer at the Winter Hill transmitter station, and wrote down his recollections of the day the protestors broke in through a glass door.
"As the Police were leaving they asked what would be the cost of replacing the glass door. Just off the top of my head I said '£100'," he wrote.
"It was eventually replaced at a cost of £30 but the damages set by the court and paid by the miscreants was the sum of £100, so that night I made a profit of £70 for the IBA."
The break-in was part of a series of protests in Wales aiming to get a dedicated Welsh-language TV channel established.
The campaign was a success with the establishment of S4C five years later.
"When my panic subsided and I was in control of myself and of the situation, I questioned them about their motives," Bill Kay wrote, in an article published in the Lancashire Post.
"They informed me they were members of the Welsh Language Society and that the intended disruption of the Winter Hill transmissions was part of their campaign for a 4th channel for Welsh speaking Wales.
"Winter Hill had been chosen because Granada programmes beamed from it not only covered NW England but also leaked over into north Wales, and this they objected to.
"I tried to explain that radio and tv signals are no respecters of geographical or political boundaries, and I tried to point out to them that inhabitants of N. Wales did not have to tune their sets to the Granada channel if they did not wish to receive it. But all this fell on deaf ears."

'Publicity'
Bill Key died in November 2018 but wrote down some of his memories for Boyd Harris of the Chorley Historical Society, who recounted them for the newspaper.
"The Police questioned me closely as to whether at any time they had threatened us with the hammer, but in all truth, I had to say that the group behaved impeccably after being challenged," he said.
"In fact, it seemed a major part of their policy was to get arrested and go to court to extract the maximum publicity for their cause.
"The Welsh finally got their 4th channel but when I look at the programmes that appear on all channels in general, I often wonder if those four people still think it was worth their sacrifice."