News
UK Government doing 'least it can get away with' on Covid border restrictions, Drakeford says
//= do_shortcode('[in-content-square]')?>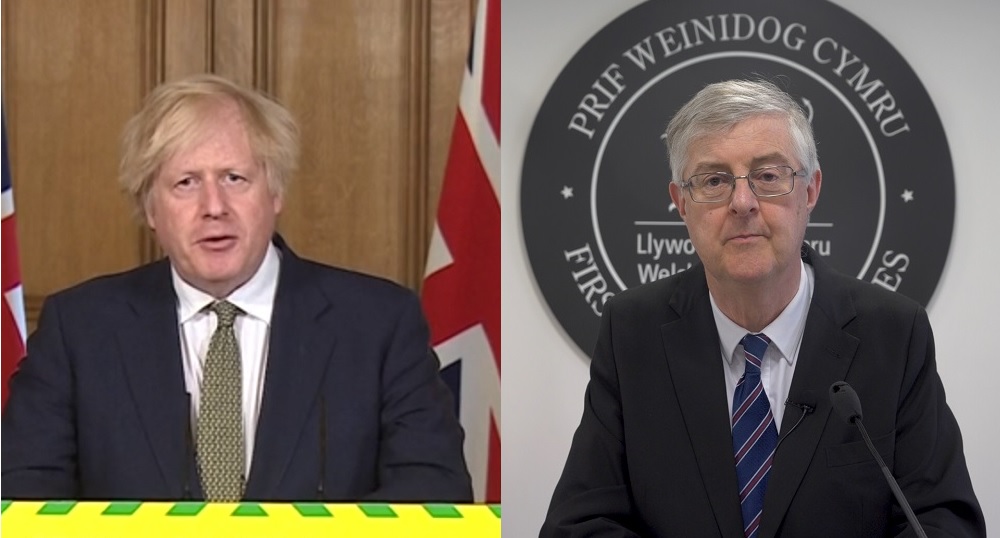 The UK Government has done "the least it can get away with rather than the most it should" on Covid border restrictions according to the First Minister, Mark Drakeford.
In an interview with the Guardian, he said that it was difficult for Wales to act unilaterally on the issue as stopping people from flying to Cardiff would just mean they just travelled in through another airport over the border.
"When a new variant happens somewhere in the world that is not on the list of 33 countries people will have travelled here and the variant will be here and we will hear again the sound of the stable door being shut after the horse has bolted," he said.
"What ought to happen is the mirror image of what the UK government is doing. The UK government has an approach in which the world can come to the UK apart from a red list of countries who will have to observe quarantine.
"I would have done it the other way round. I would have had the default position that anyone coming into the UK would be expected to quarantine and then you would have had exceptions for countries where you were confident that was not required.
"If we try to institute a system of that nature for Cardiff airport alone that will simply displace people to travel to an airport across our border. I continue to make the case that a four- or five-nation approach [including Ireland] is needed. We should all build the wall higher to prevent the hard work that people in Wales and elsewhere have done to drive down infection being undermined."

'Unfairness'
The case rate in Wales has fallen to 118.9 per 100,000 people, the lowest it has been for four months.
Mark Drakeford, however, said that he could start to ease the lockdown by Easter. "But there's a fragility about that," he said. "We can't be certain that things will continue to improve because this has been a virus full of unpleasant surprises."
Wales has overtaken England to become the UK nation with the highest percent of eligible people who have received a first vaccine dose against Covid-19.
22.77% of Wales' population has been vaccinated, compared with 22.63% in England. 32,625 people had their Covid vaccine in Wales yesterday, meaning that 589,622 people have now had the jab in Wales.
Mark Drakeford earlier told the BBC that "unfairness" of criticism of Wales' initial vaccine rollout, which was behind other UK nations for the first weeks of the programme, led to a "we'll show them" spirit among those involved.
Mr Drakeford said: "People don't like it when they know the criticism isn't fair.
"To judge the performance of a system on the first few days, was never going to be the right way to form a judgment."