News
Watch: The film premiered in Brussels which makes the case for Welsh independence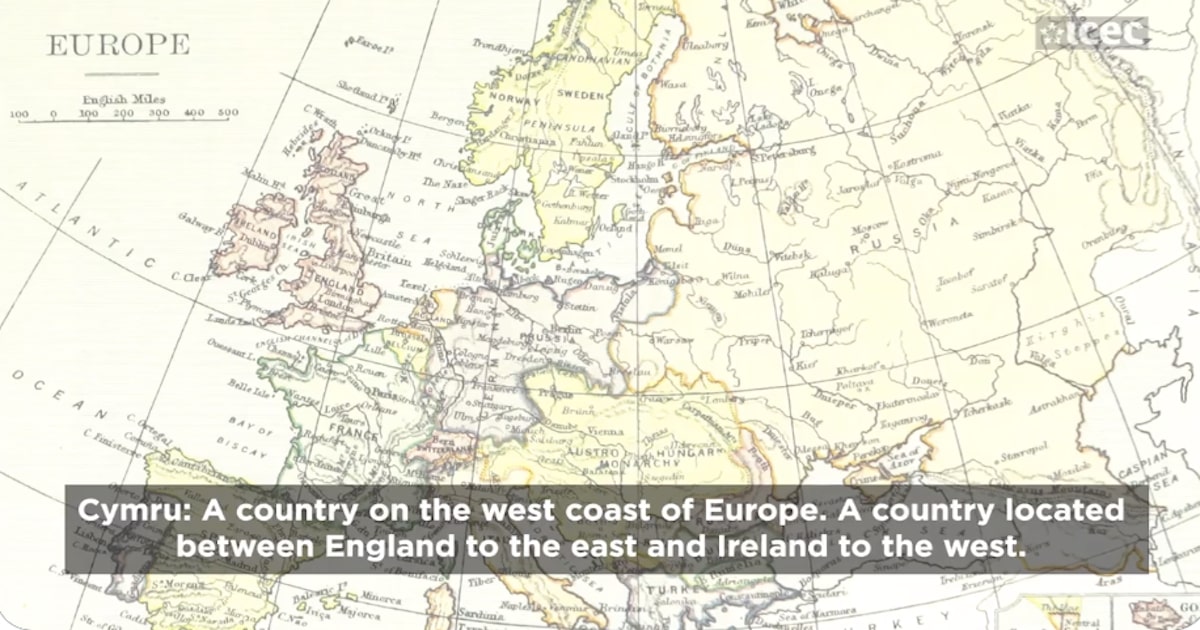 A delegation from Wales visited the European Parliament in Brussels yesterday to present the case for Welsh independence.
The group attended the ICEC (International Commission Of European Citizens) annual conference, where for the first time, a group from Wales was present to talk about the current Welsh independence campaign on an European stage.
MEPs (Members of the European Parliament), European Commissioners, the international press and delegates from across Europe were present to listen to presentations by academics and independence campaigners from Scotland, Catalonia, Wales, Flanders, the Basque Country, Veneto, and South Tyrol. Each country has produced a documentary film in their native languages which were shown for the first time at the conference.
The Welsh film was presented by Iestyn ap Rhobert; founding member of YesCymru and Wales spokesperson for ICEC_Cymru|Wales.
See the film below…
🚨YesCymru in Europe 🚨

Today we attended the European Parliament in partnership with @ICEC_Cymru, to take Welsh independence to an international audience.

We want Wales to be a normal independent and outward looking country; let's make it happen 🏴󠁧󠁢󠁷󠁬󠁳󠁿#Annibyniaeth #IndyWales pic.twitter.com/2wTbG1SYKg

— YesCymru 🏴󠁧󠁢󠁷󠁬󠁳󠁿 (@YesCymru) November 16, 2023
The aim of the conference was to challenge ancient laws that are still used by former European imperial states to justify and claim political authority over countries which are trapped within these states.
Since YesCymru joined ICEC as full members in March 2023, this was the first time a delegation from Wales had travelled to the EU Parliament for the conference.
Among the Welsh representatives were Jill Evans, former Plaid Cymru MEP between 1999 and 2020, Iestyn ap Rhobert; founding member of YesCymru and Wales spokesperson for ICEC_Cymru|Wales, and Simon Hobson; director on the YesCymru NGB (National Governing Board).
Spokesperson for ICEC-Cymru, Iestyn ap Rhobert, said: "Being part of ICEC allows Wales' campaign for independence to be heard in other European nations. Wales wants its voice to be heard in the world and Wales wants to collaborate in a constructive and peaceful manner with partners across Europe. In return, ICEC_Cymru|Wales can inform a Welsh audience of independence campaigns elsewhere in Europe thus creating an awareness in Wales of what is going on elsewhere. Since leaving the European Union in 2020, the ICEC conference in Brussels is a golden opportunity for us to collaborate with partners across Europe."
The conference was held on the same day a new poll showed an increase in support for Welsh independence.
🚨 BREAKING 🚨

Yes to Independence 37% (+2)#Annibyniaeth #IndyWales pic.twitter.com/k2RFlra1pI

— YesCymru 🏴󠁧󠁢󠁷󠁬󠁳󠁿 (@YesCymru) November 15, 2023
The poll by Redfield and Wilton saw a +2% increase in support for an independent Wales to 37%.
"The latest Redfield & Wilton poll is really encouraging," said YesCymru director Ethan Jones.
"We have consistently seen a third or more of Welsh voters supporting independence in 2023.
"We need 2024 to be the year that we start breaking through the 40% mark. That goal is within touching distance.
"It is on YesCymru and the wider independence movement to show that we are ambitious, brave and confident in Wales' future as an independent country."
READ MORE: The campaign for Welsh independence heads to Europe

---
Support our Nation today
For the price of a cup of coffee a month you can help us create an independent, not-for-profit, national news service for the people of Wales, by the people of Wales.