News
Welsh broadcaster takes the knee on GB News in solidarity with England team following racist abuse
//= do_shortcode('[in-content-square]')?>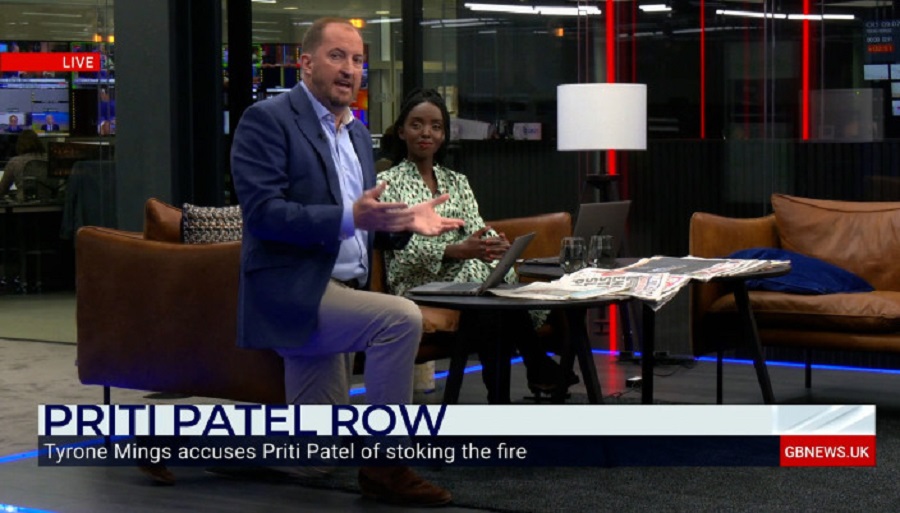 Welsh broadcaster Guto Harri has enraged some GB News viewers by taking the knee live on his show to demonstrate solidarity with the England team following racist abuse aimed at some players.
The presenter said he had "underestimated how close to the surface" racism still is in the country, and said it made "sense" that footballers should take the knee on the field and that racism has "no place in modern Britain".
Guto Harri, who also presents Y Byd yn ei Le on S4C, was stepping in for Colin Brazier on Brazier and Muroki this morning, and said he had "underestimated" the level of racism among some sections of England fans.
"All politics is about gestures, not just about running public services. It's about signalling what's right and wrong about a country," he said.
"I've never understood why people find it offensive. I tended to be one of those people who thought 'do we really need to do this at every football match'.
"But having seen just how close to the surface how hideously ugly racism among some English fans is, I totally get it why this squad throughout wanted to make a stand, day in, day out, every time they took to the pitch."

'U-turn'
Guto Harri added that "with the benefit of hindsight, I might have underestimated how close to the surface the racism is."
'It's about what's right and what's not right about a country'

Guto Harri says that 'politics is about gestures, not just about managing public services', as he explains his reasoning behind taking a knee to Mercy Muroki. pic.twitter.com/MsU9HvpH9g

— GB News (@GBNEWS) July 13, 2021
Guto Harri's move has been met with predictable abuse by some sections of GB News' audience, with some claiming that the 'anti-woke' channel itself had been gobbled up by the very forces it sought to fight against.
"Time to boycott GB News sadly because some Marxist presenter called Guto Harri takes the knee live!" responded one on social media.
"I turned to watching GB News to get away from wokism and having BLM gestures shoved down my throat," another added. "Oh no, what do I see a presenter kneeling. Really what a shame. Switched off."
Others however said that GB News was only now coming to its senses. "Let the great u-turning begin," Chris said. "If you only realised that racism is real and pervasive over the last few days you've had your heads buried in the sand for the whole of your lives."